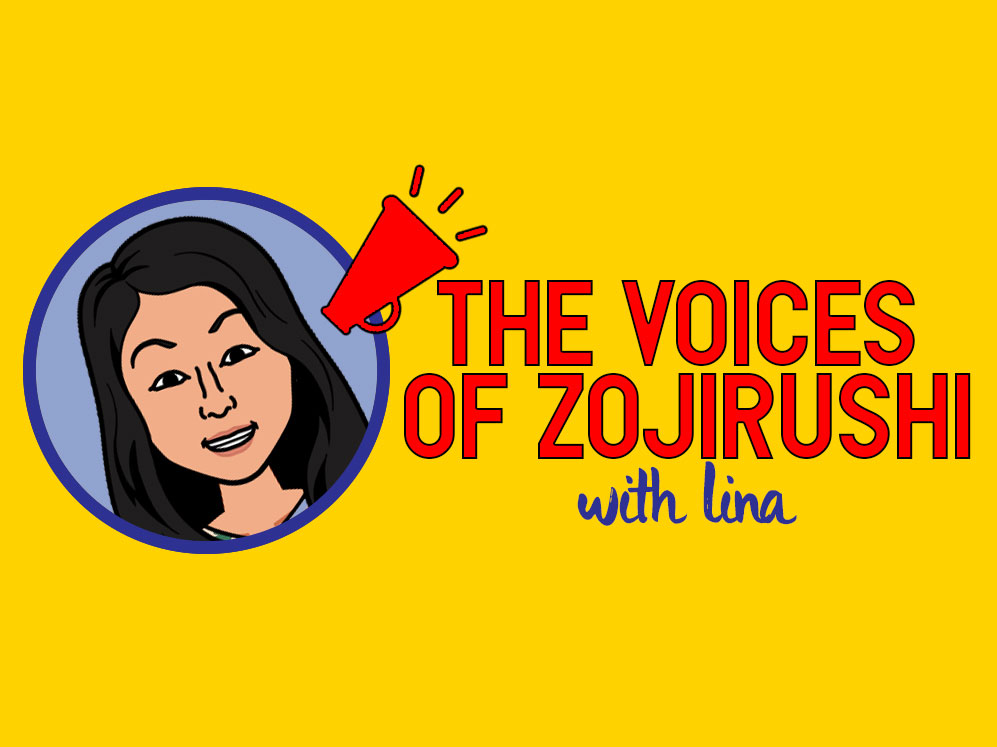 Customer service is one of our key values, and we're excited to spend some time getting to know Lina this month!
Lina has been a Customer Service Manager with Zojirushi for almost two years and she brings freshness and passion to her role.
Lina, can you tell us a little bit about your role as a Customer Service Manager?
My primary job is to make sure that I help customers with their Zojirushi product, whether they need support finding the right product to fit their needs or whether they have questions after they've bought their product, like how to use certain features or what recipes would be great, or even finding replacement parts. I have to be a product expert to do my job well, so I also learn about each product, give input to R&D and help with warranty and repair requests.
Sounds like you have a lot going on! How did you get into this role?
I grew up with Zojirushi products. Since before I even knew the name, I can remember seeing the elephant on all our household products. I'm proud to work for a company I believe in and can recommend to everyone.
We've heard that from everyone we've interviewed this year… that Zojirushi is a great company to work for and that our corporate values are embodied throughout the organization. How do you see our values and our corporate philosophy of Creating a Quality of Life translate into your role?
I believe our values of quality and attention to detail make this company. We get customers calling in about rice cookers and bread machines they have had for 20 years which are still working in great condition! I have seen all the thought and effort that goes in to the design of new products to allow for the best aesthetics and functionality. We try our best to assist customers to ensure they are satisfied with their products whether it be by troubleshooting any issues they may have or providing them with step by step instructions on how to operate their products. We have actual units we use that allow us to 'walk through' with the customers so we see the exact same thing they see and can better assist them. We really pay attention and I think that makes all the difference.
Along with our values, our corporate tagline is Inspirations from Everyday Life. How do you see everyday inspirations reflected in Zojirushi products?
There is an increasing awareness and interest in gluten free breads and various grains for cooking in the rice cooker. Our newest bread machines reflect this and are designed to bake gluten free breads. Our newest rice cooker has a quinoa setting. We also just released a water boiler with an all-stainless steel interior. We are always developing our products to suit the needs and requests of our customers.
You're so passionate about our products! Do you have a favorite product or favorite recipe you'd like to share with us?
Vacuum mugs!!! I cannot live without mine. I fill it with coffee, tea or water and it helps keep me hydrated and caffeinated in the most stylish way. The mugs are so minimalistic, light, and durable. I never realized how much I would love and need it until I actually used it. Best gift to get for anyone.
And I love the Daikon Pork Layered Hot Pot. It is a beautiful dish to look at and tastes even better!! Give it a try! The Japanese have a saying that 'you eat with your eyes first' and this is definitely a sight to behold!
That does sound delicious! We love hearing about everyone's recommendations. Since Zojirushi is a Japanese company, do you have any insight into the culture you'd like to share?
I recently had the opportunity to visit the Zojirushi Headquarters and Factory in Japan. It was truly a wonderful learning experience. What always impresses me about the Japanese is their dedication to their craft. They focus on one thing and really perfect it. And trust me when I tell you EVERYTHING tastes better in Japan! It's always a fun and delicious experience when I visit there.
We can't wait to visit Japan, either, and hope that you enjoyed learning about Lina and her perspective. Stay tuned for our next Voices of Zojirushi!