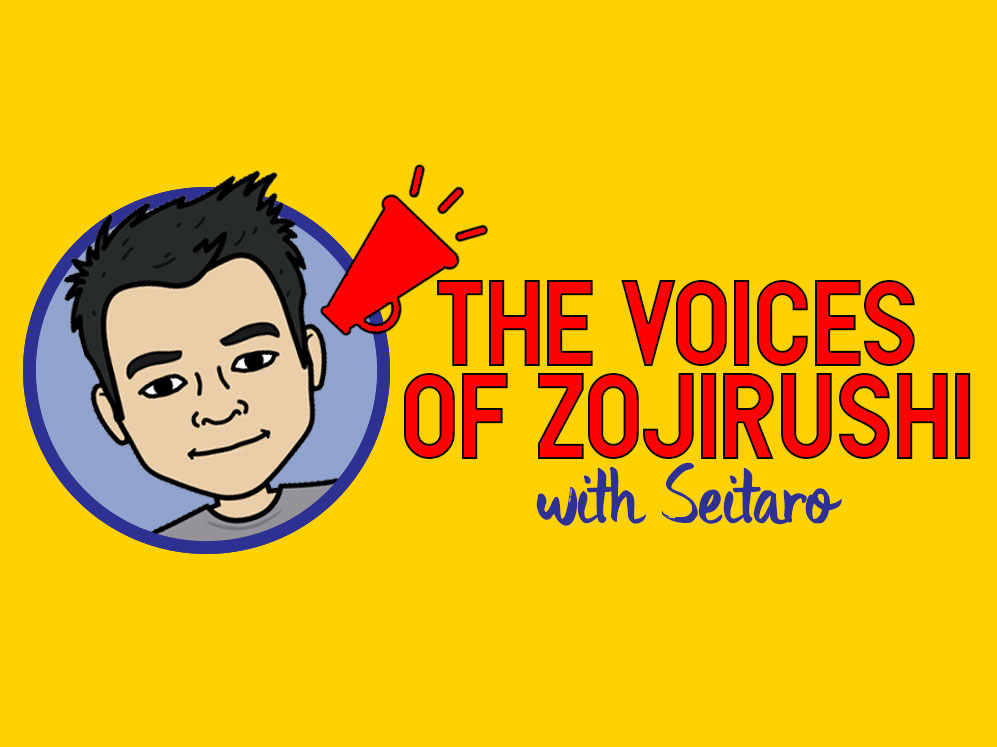 We're so excited to introduce you to Seitaro, a Manager in our Technical Support Department, and a team member who embodies Zojirushi's founding belief that we succeed when we improve our customers' quality of life through our daily work. The Technical Support Department is primarily responsible for repairing products, but also manages an inventory of spare parts, conducts product testing, and manages service centers in North America.
Seitaro joined Zojirushi two years ago, and we found time to talk to him as part of our Centennial Anniversary celebrations!
Tell us a bit about your background? Where is your hometown? What are your favorite foods? And what do you love about Japan and Japanese culture?
I'm from Hiroshima, Japan, and of course my favorite foods are Japanese! I love onigiri, miso soup, tamagoyaki (Japanese egg omelet), mezashi (dried sardines skewered together in a neat row), surumeika (dried squid), grilled ika (squid), chawanmushi, yakitori and sushi!
I find that the Japanese dedication to craftsmanship and the dedication to studying foods—even existing ones—are inspiring. And also the precision, the durability of Japanese machinery products, and their almost obsessive dedication to ease-of-use, too.
Was that what inspired you to work at Zojirushi?
Yes. Zojirushi contributes to society by providing electric products to consumers regardless of their race, sex or age. And I wanted to do something that made me feel useful in society, and I thought I would be able to do that at a long-established manufacturer like Zojirushi.
Our corporate philosophy is Creating a Quality of Life. How does your position at Zojirushi create a better quality of life for our customers?
By repairing products, we help reduce trash waste for the environment and monetary waste for our customers. Zojirushi continues to design products that are lasting and customer centric, and our dedication to customers by continuing to operate a repair department means we really invest in quality of life for our customers.
What is your most memorable Zojirushi moment?
I received a repair request for a Zojirushi product that was over 30 years old, and I was genuinely surprised to see how carefully and lovingly the product had been used over the years.
Our corporate slogan is "Inspirations from everyday life." What in your everyday life has inspired you to provide better service to your customers?
When I go on business trips or when I go on vacation, I note the hotel or restaurant facilities, furniture or equipment they use, and the way they treat and interact with customers, and use these experiences to make our customer experiences better.
—-
Seitaro's joy in creating better customer experiences is one of the reasons we believe he embodies Zojirushi's philosophy. We hope you enjoyed learning about his perspectives. Stay tuned next month to meet another Zojirushi star!