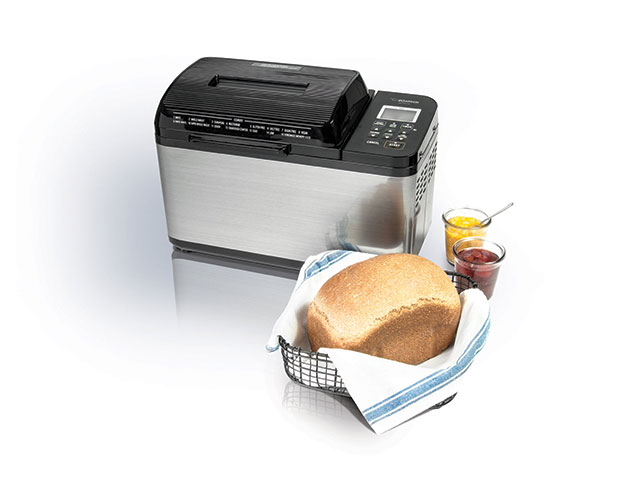 Crisp, cold, fall air. Shorter days. Holidays with family. November is such a wonderful time of year for baking! Our new flagship breadmaker—the Home Bakery Virtuoso® Plus (BB-PDC20)—brings all of the warm, comforting scents and delicious recipes into your home.
We've designed this full-capacity breadmaker to help any baker, from novice to advanced, make delicious breads, doughs, cakes, jams and even sourdough starter with ease and expertise.
The Home Bakery Virtuoso® Plus comes with nine pre-programmed course settings to bake breads ranging from classic White and European breads, to healthy options such as Whole Wheat, Multigrain, Gluten Free, Salt Free, Sugar Free and Vegan breads. Each course setting alters the kneading, rising and baking functions based on the type of bread to be made, and select courses allow you to control the crust from Light, Medium to Dark, so you can customize each loaf to your liking. In addition, this machine also comes with four additional courses for Dough, Sourdough Starter, Cake and Jam, making the breadmaker even more versatile.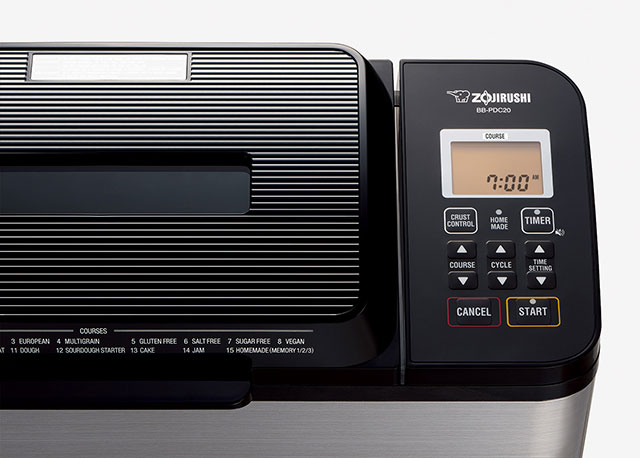 Along with the pre-programmed course settings, the Home Bakery Virtuoso® Plus comes with a special Homemade course that allows you to input up to three of your own custom settings and store your own knead, rise, and bake times. These settings can be stored and used repeatedly, just like the pre-programmed courses, offering an easy way to consistently use your own tried-and-true recipes.
The simplified LCD control panel and convenient key code make it simple to choose the course setting as well as select the crust color and set the optional 13-hour delay timer.
The breadmaker has also been designed with superior features, including an additional heating element in the lid, which promotes even baking and browning and a removable, nonstick coated baking pan to hold all ingredients. The baking pan uses dual kneading blades to thoroughly mix ingredients for the best results. Both the pan and blades are easy to clean, and along with all surfaces that come into contact with food, are BPA-free.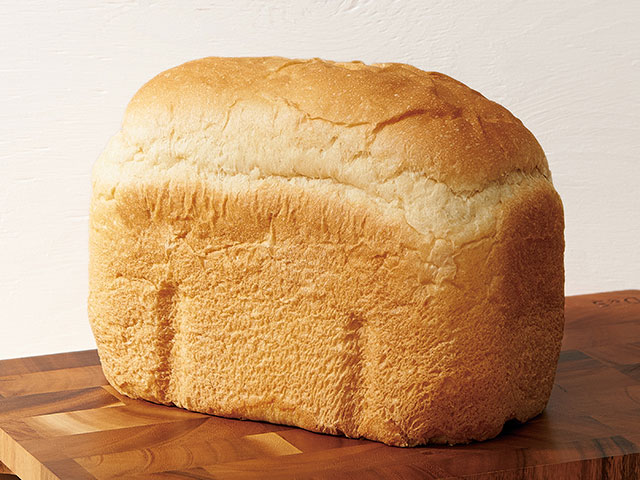 Accessories include a full color recipe booklet with 50 delicious recipes, nested measuring cups for dry ingredients, a liquid measuring cup and a measuring spoon.
The included recipe booklet has amazing recipes for the season. The Cranberry & Walnut Bread is deliciously full of sweet-tart cranberries and crunchy walnuts. Our classic Pumpernickel uses coffee and a mix of wonderful whole wheat flour, rye flour and cornmeal.  And the Rustic Herb Bread, a gorgeous European-style bread, pairs beautifully with seasonal soups and stews. This breadmaker will definitely come in handy when preparing for the holidays. Butter Rolls complete any festive meal, and Tea Cake served with a variety of teas and coffees add charm to any gathering. All of these are in the recipe booklet, along with so many others!
We hope you love these recipes and share the ones that you create in your own kitchen with us!