Happy May, Zo fans!
We're enjoying the time we're spending in the kitchen cooking with our close family and roommates. Whether baking or cooking, often our time is spent with a cup of tea or coffee, and guess what? We're getting really good at making excellent coffee with our Fresh Brew Plus Thermal Carafe Coffee Maker!  This Fresh Brew Plus Thermal Carafe Coffee Maker (EC-YTC100) is perfect for our #stayhome lives.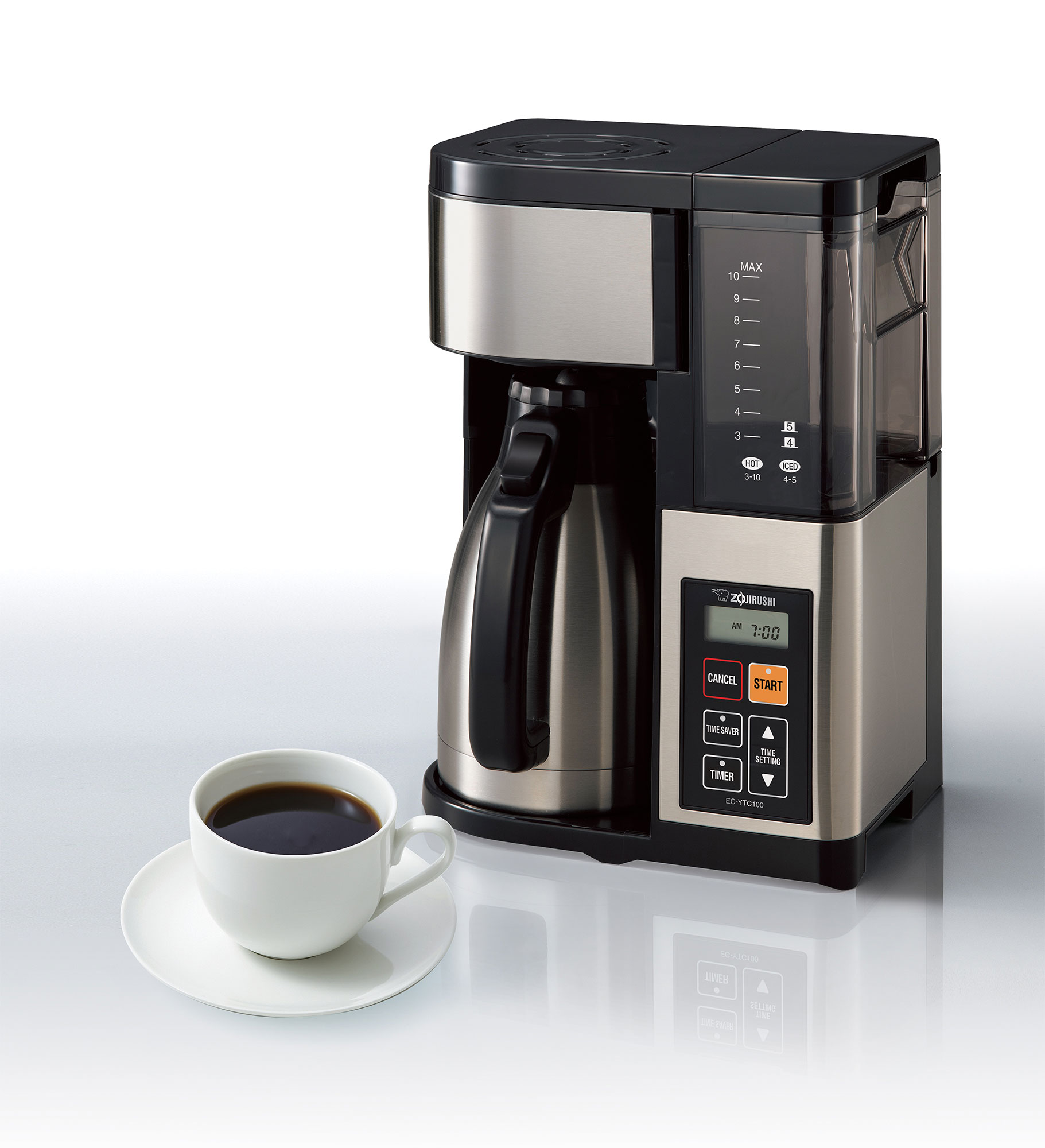 The more we use this coffee maker, the more we appreciate its unique and innovative features. It brews two types of coffee – hot or cold. Perfect for those chilly work-from-home mornings, and during the afternoon when you need a cool pick-me-up drink.  It has two brewing modes – Regular or Time Saver. And it has an automatic Pre-Infusion Cycle that really brings out the flavor of ground coffee.
The Fresh Brew Plus can brew up to 10 cups of delicious hot coffee or 5 cups of iced coffee using the same machine and carafe. Let us show you how it works.
When brewing hot coffee, preheat the vacuum insulated thermal carafe with a small amount of hot water for approximately one minute. While the carafe is heating, fill the coffee maker's water tank with fresh, cold water to the level corresponding to the desired number of cups. Use the level markings for HOT on the water tank. Then, add the corresponding amount of ground coffee to the basket. Empty the thermal carafe and place it in the machine. Select the brew mode, press start and your coffee is good to go!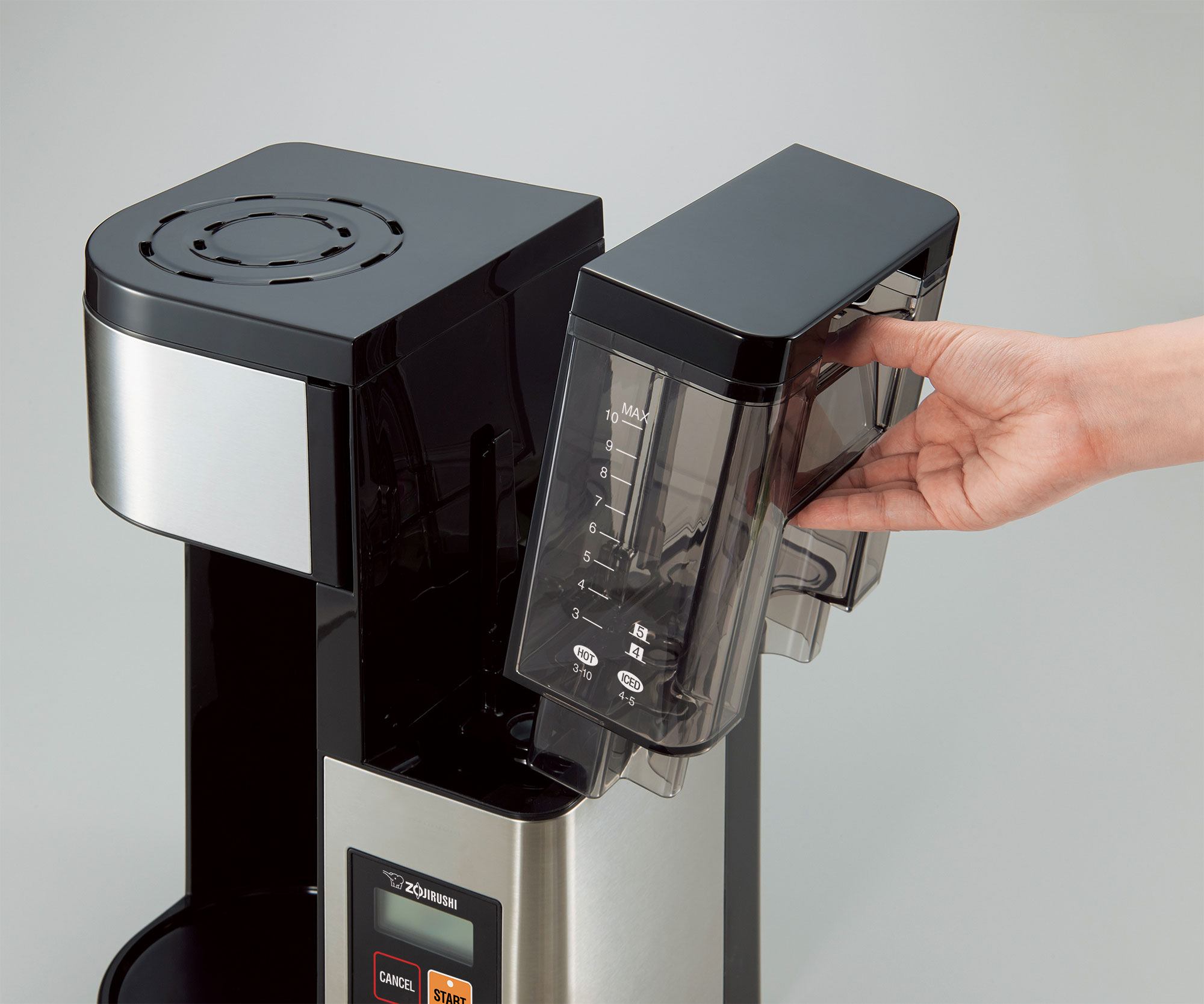 When brewing iced coffee, the key is to prevent the coffee from being diluted by ice by brewing a concentrated pot. Fill the water tank using the second set of level markings for ICED. This time, don't preheat the thermal carafe before placing it in the machine. The rest of the steps are the same – add in coffee grounds, select the brew mode and turn it on. Once the coffee is brewed, fill the carafe with enough 1-inch ice cubes so that there is at least ½ inch of space is under the curve in the carafe. The ice cubes will flash-chill the coffee for iced coffee that's not diluted. We guarantee that not only will pouring be much easier, but your iced coffee will be d-e-licious!
Regardless of whether you're brewing hot or iced coffee, the Pre-Infusion Cycle helps produce the most flavorful coffee. This feature uses the internal shower head to evenly wet coffee grounds, infusing them before brewing at an ideal temperature of 200°F, allowing them to bloom for perfect extraction of flavor and aroma.
Since the thermal carafe is part of the smart design that lets you brew either hot or cold coffee, we've ensured that it features Zojirushi's superior vacuum insulation technology.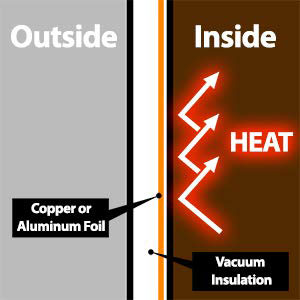 Vacuum insulation technology prevents heat loss and keeps the brewed coffee hot or cold for hours. The Fresh Brew Plus doesn't use a hot plate to keep coffee warm, which in turn prevents coffee from tasting bitter or burnt.  Yes to great-tasting coffee!
The Fresh Brew Plus also has multiple convenience features, including a reusable permanent gold mesh coffee filter, a 24-hour programmable timer with digital clock and a sound signal that can be switched to Mute for quiet operation. The sleek stainless steel thermal carafe has a tapered design and thumb-activated pouring that makes serving smooth. The water tank, swing basket, filter basket and carafe are easy to clean, and the machine's exterior can be wiped down with a damp cloth.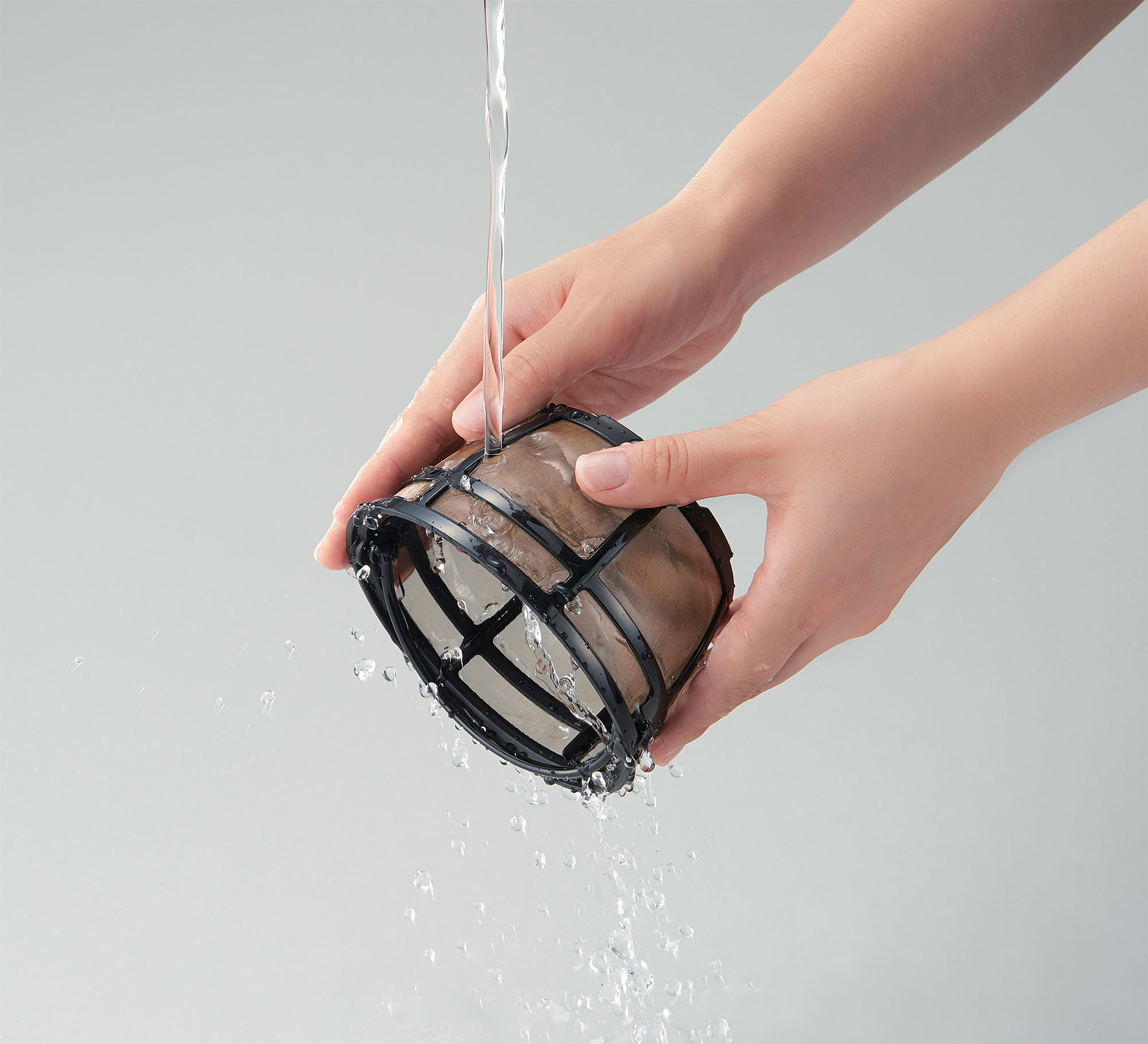 These amazing features aside, the best thing about the Fresh Brew Plus Thermal Carafe Coffee Maker is that it makes delicious tasting coffee! We love it prepared simply, but also in this super yummy Banana Coffee Smoothie!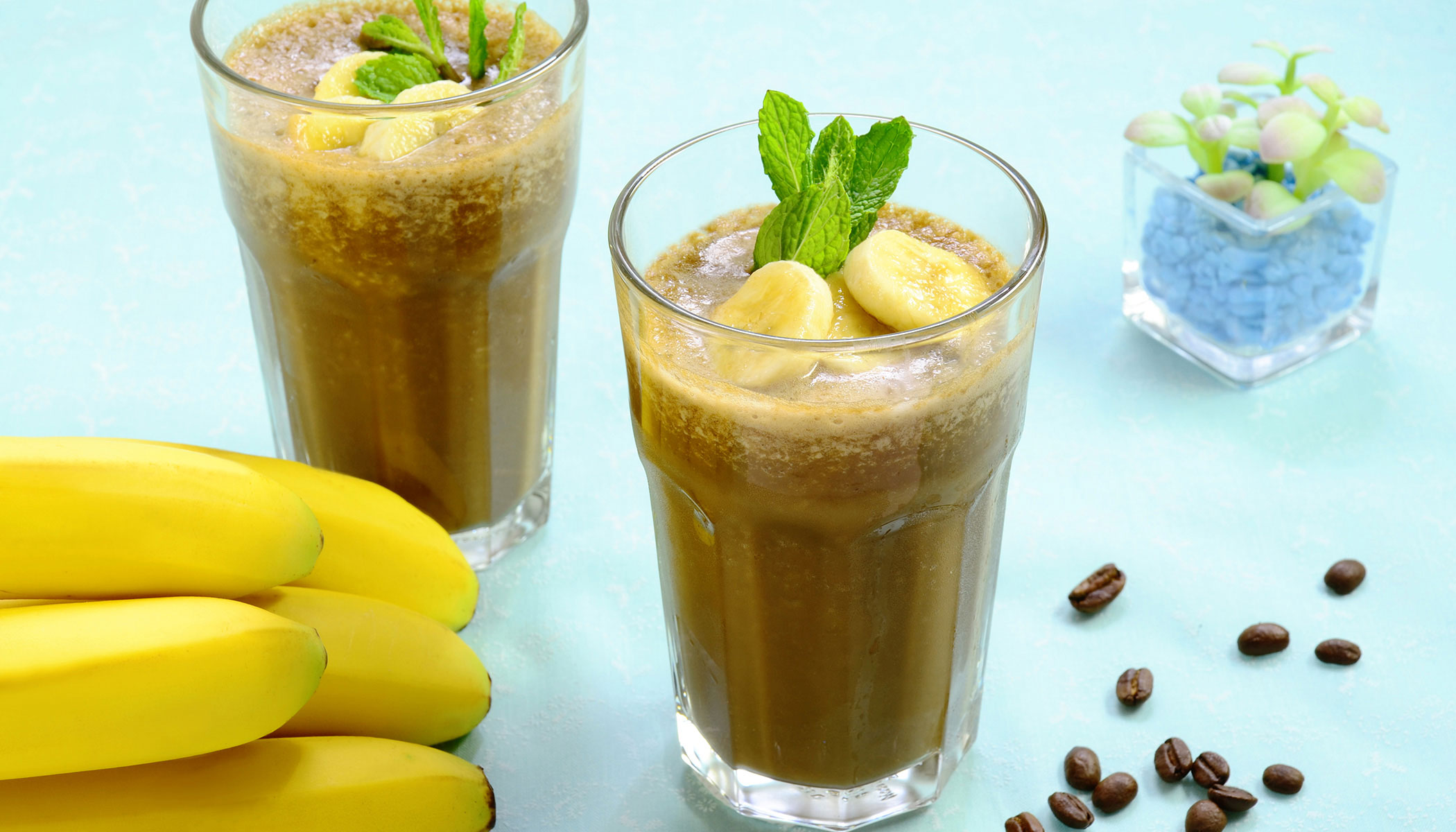 Because warm weather calls for smoothies, and what better way to cool down and stay motivated during WFH than with this recipe!  Try it out and let us know what you think! And don't forget to share your favorites with us, because we want to know the ultimate question: are you a hot coffee person or an iced coffee person?  Let us know in the comments,
Follow us on Instagram and tag your photos with #zojirushiamerica so that we can show some love on your post! Stay safe, everyone!