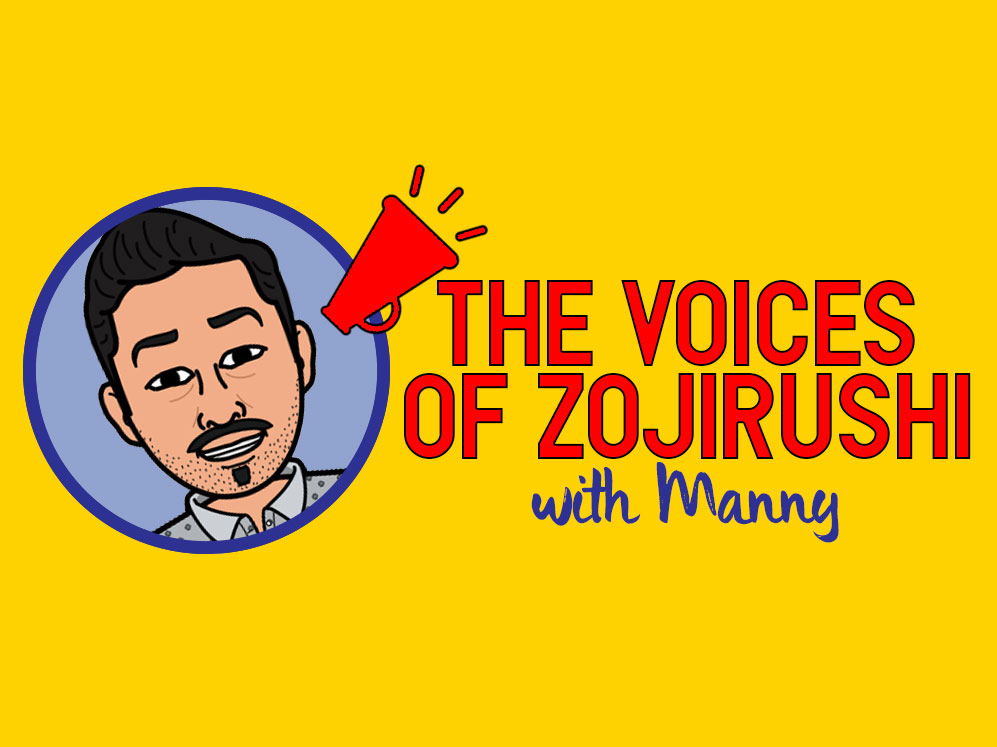 We hope you've enjoyed the past few posts about our team members. This month, we get an inside view into Manuel, one of our Repair Technicians. Manual, who goes by Manny, is one of the newer members of the Zojirushi family, having been with the company for two years.
We caught up with Manny and learned more about his experiences with Zojirushi.
Manny, tell us what inspired you to work at Zojirushi?
I had previously worked for a Japanese company and I really enjoyed learning so much from a new culture. Being a Latino, I felt an affinity for Japanese culture, and knew that I wanted to continue in a Japanese environment.
Since you find Japanese culture so interesting, tell us a bit about your experience with Japan. Have you ever been to Japan? What's your favorite part of the culture and food? 
I've never been to Japan but it's definitely a place I would like to visit in the near future. My favorite Japanese food is miso ramen with a combination of chashu. The most interesting experience I have encountered is leaning the culture, the food, and the language.
How do you find Zojirushi's Japanese heritage and your position at the company embodies the company's mission–Creating a Quality of Life–for customers?
As a technician I represent the company, so I take my repairs very seriously, making sure that the quality of my work meets Zojirushi's high standards. [That attention to detail is a really important part of Zojirushi's heritage.] We try to create a good quality of life with our products and I believe our vacuum bottles inspire customers to take care of the environment, because not every plastic bottle gets recycled. Global warming is happening and we have to take care of our planet because we only have one.
Much of our product design focuses on practicality, quality, craftsmanship, sustainability and stylishness. Do you have a favorite product? And what would you like to see as the next great Zojirushi product?
I would have to say the bread machine is one of my favorite products. It has evolved from a practical product to this amazing multifunctional bread machine. Also, consumers are really liking pressurized multicookers because it reduces a lot of the cooking time, so I would have to say a 'ZojiPOT' would be awesome to have in our lineup.
Manny, thank you so much for sharing your experiences with us. We have to know, since you love food and Zojirushi products. Do you have a favorite Zojirushi recipe? How did it turn out?
The lemon pound cake is my favorite recipe. I would like to see if a customer can make a great Mexican rice recipe. I would definitely try that!
—-
Thanks to Manny for sharing with us, and we hope you enjoyed meeting him! Stay tuned for next month's Voice of Zojirushi.