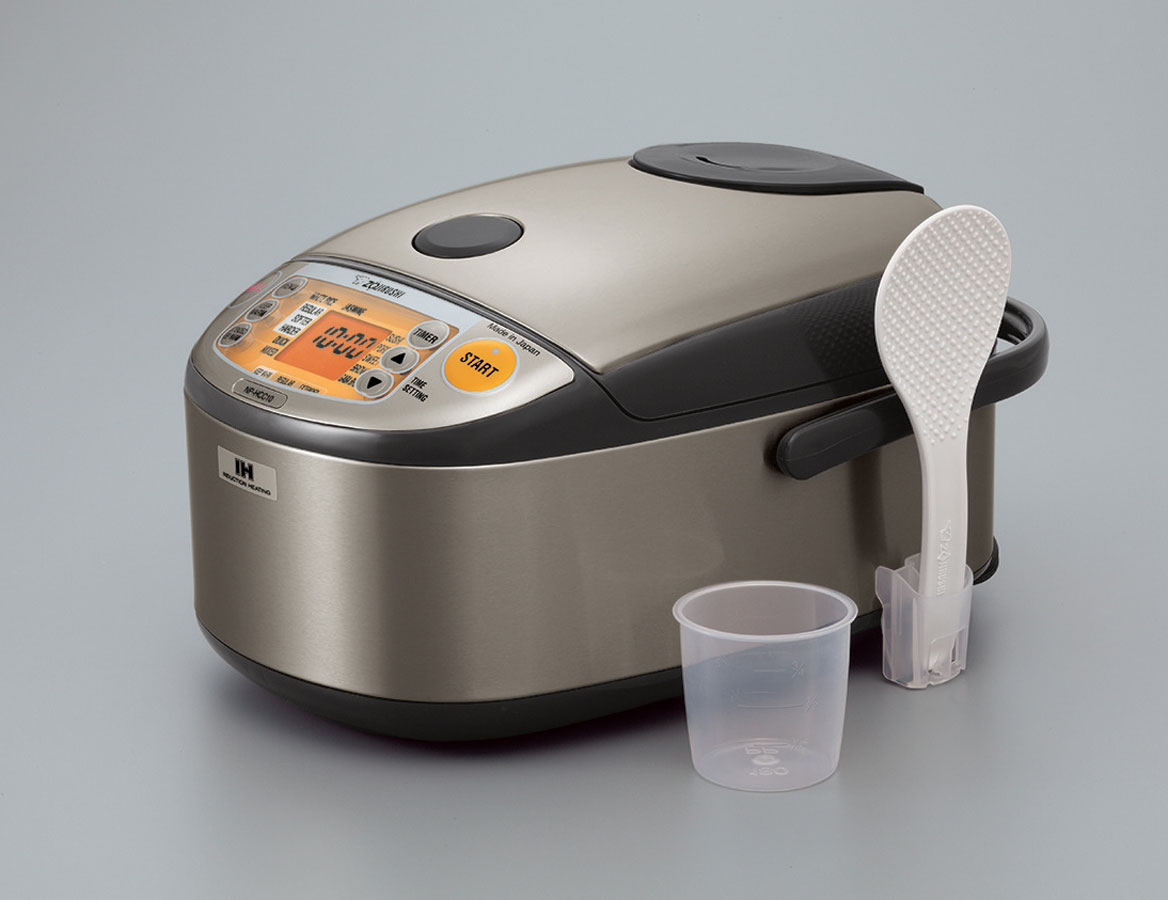 We love our Induction Heating System Rice Cooker & Warmer (NP-HCC10/18)! It's one of our flagship products, and we love it for its stylish looks, great technology and ability to make perfectly cooked rice, every time.
This rice cooker comes in a stylish dark stainless steel color and is available in two sizes, (up to) 5.5 or 10 cups. The induction heating technology allows this rice cooker to make super-fine temperature adjustments for precise heating, and turns the pan into an instant, all-over heat source for even and consistent cooking. The NP-HCC10/18 is great for cooking many types of rice, from short-grain to long-grain jasmine rice, and even make GABA brown rice using a special setting on the rice cooker that increases the nutritional value of the rice. Menu settings on the front panel make it easy to decide which type of rice and the texture you'd like your rice cooked to. The delay timer and keep warm settings make it easy to have your rice ready at a certain time, and kept warm so that it's fresh when you're ready to eat. Cleaning and maintaining this rice cooker is a snap—the exterior is easy to wipe down, and the interior lid and non-stick inner pan can be removed for washing.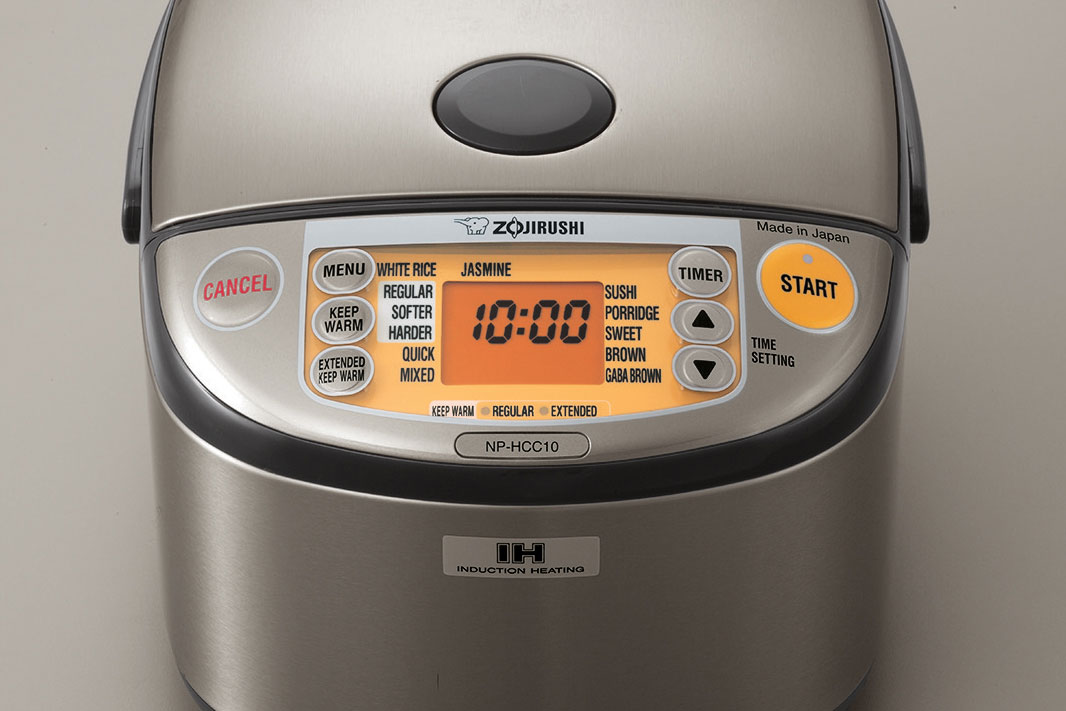 We've gotten great feedback on Amazon.com from our owners since launching our Induction Heating System Rice Cooker & Warmer (NP-HCC10/18) in 2015.
Leslie Christopher gave the rice cooker a five-star review, saying, "This product is worth every penny. Before purchasing the rice cooker, we read a review on Forbes and it stated that it was the one kitchen appliance that actually cooks something BETTER than you can by hand. We now have four or five different kinds of rice on hand – jasmine, basmati, brown, sprouted, wild, etc. I can quickly make white rice for our son and then make a batch of brown sprouted rice for the rest of the guests. I can make dried beans from scratch, and then freeze them. I have made steel cut oatmeal, too. Please purchase the rice bowl for washing the rice, and you will be pleasantly surprised. Perfect every time!"
LCBrowning also gave the rice cooker a five star review: "I started using my new rice cooker right out of the box. Best rice I've ever made. I watched the Zojirushi online movie of how to use and wash my rise ahead of cooking. We are never to old to learn something new…"

We're so happy to know that they love this rice cooker, and we know you will, too. To learn more about this rice cooker, check out our product video and our website. As always, be sure to share your recipes with us!