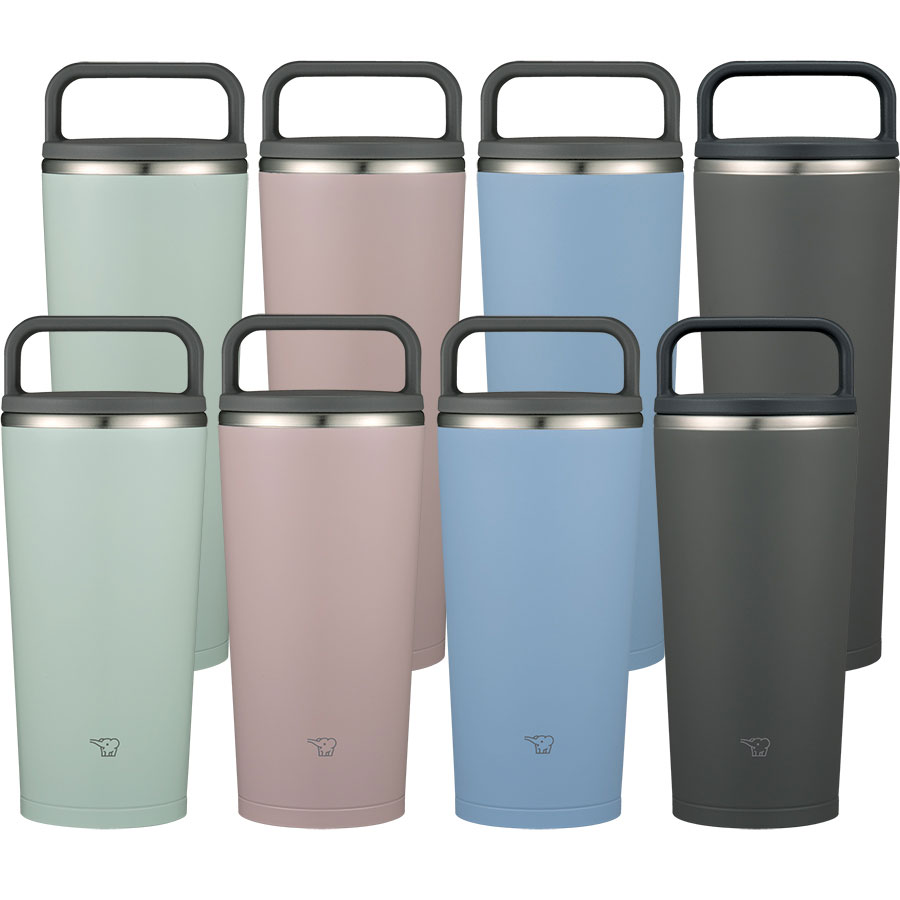 Believe it or not, we're in the home stretch of Winter, and Spring is just about to grace us with its presence. And whether you're still savoring the coziness of our current season or preparing for new upcoming adventures, our product of the month – the Zojirushi Stainless Carry Tumbler SX-JA30/40, is sure to be a handy beverage companion to meet your needs.
This product is both a reliable coffee tumbler to help you warm up in colder weather and an insulated water bottle for your next outdoor adventure – truly perfect for all four seasons and any occasion. Interested in learning why this Zojirushi stainless vacuum insulated tumbler is so unique? Let's dive in!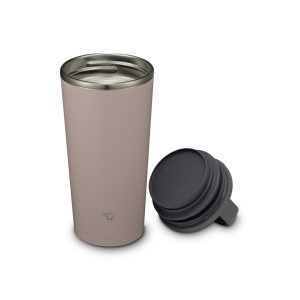 A Reliable On-the-Go Drinking Experience
Available in four matte colors (Watery Green, Vintage Rose, Fog Blue, and Forest Gray), the star of the Stainless Carry Tumbler SX-JA30/40 is the leak-proof, gasket-free, one-piece lid. You will never have to worry about losing or replacing a part, nor will you ever have trouble cleaning your lid. The lid also comes with a convenient handle, so you can carry it around with you on the go or pull it out with ease whenever you need it.
Thoughtfully Designed, Inside and Out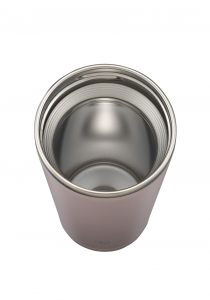 We specifically manufactured this stainless tumbler with a special technique that rounds out the sipping area for maximum comfort when drinking. In addition, it features SlickSteel® polished stainless steel interior that minimizes odors and stains and its specially designed lid reduces condensation from forming. This stainless tumbler is portable, durable, elegant, and reliable.
Superior Temperature Retention
As always, our stainless steel vacuum insulation technology keeps your drinks hot or cold for hours. The Zojirushi Stainless Carry Tumbler SX-JA30 has an 11 oz. capacity and a heat retention of up to 133 °F after six hours. Cold drinks will stay at a cool 50 °F after 6 hours as well. The bigger SX-JA40, which carries up to 14 oz., can retain heat up to 144°F after six hours, and cold drinks at 48°F after to six hours as well.
Fill Her Up
Now that you know the ins and outs of the Zojirushi Stainless Steel Tumbler SX-JA30/40, what are you planning on filling it with? Here are some of our top recommendations:
Silky Milky Oolong Tea – This sweet and creamy tea boasts a strong flavor of oolong and will keep you warm and caffeinated.
Iced Matcha Creamy Latte – Carry around a boost of caffeine with a bit zen with our iced matcha creamy latte. Adjust the sweetness to your liking.
Fresh Herb Tea – If you're in the mood for a refreshing and comforting beverage, this herb tea will revive and replenish your spirit. A perfect way to wind down or relax.

Iced Green Tea

– You can't go wrong with a bright and refreshing iced green tea. Sweeten it with some honey and enjoy it as a little pick me up during the day.
What are your favorite drinks to take on the go? Be sure to share your experience with us on social by tagging your photos on Twitter, Facebook, or Instagram! #Zojirushi #ZoFan