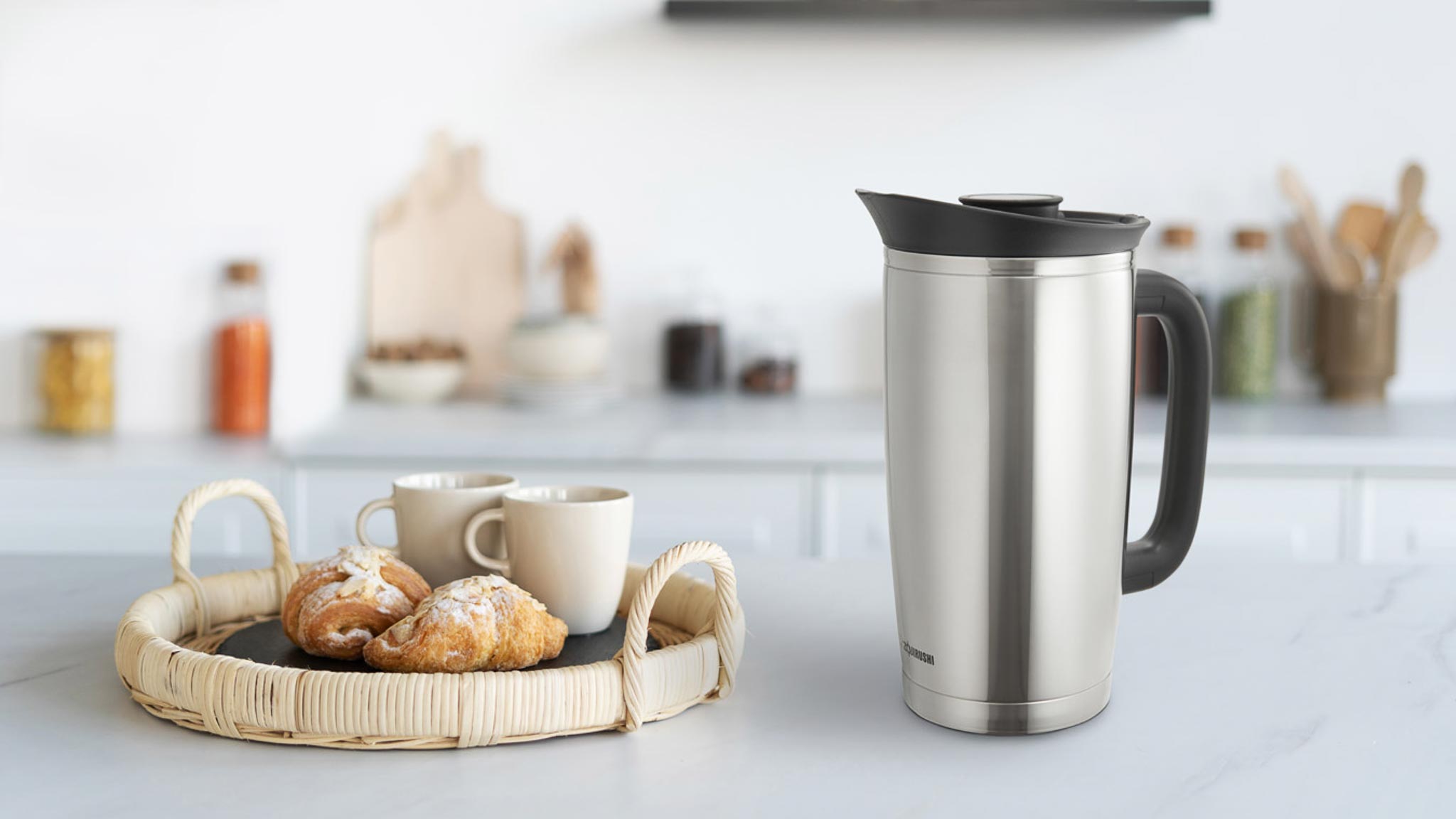 Hi Zo Fans! Are you ready to meet our product of the month? The Zojirushi Fresh Brew Vacuum Insulated Stainless French Press SK-XAE10 is the first French Press to join our Zojirushi Coffee Maker lineup, with many unique features and capabilities that we're excited to tell you about. Made with our famous vacuum insulating technology, this sleek and easy-to-clean French Press is the perfect way to enjoy your daily coffee at home or at the office. Let's get to it!
Why Should I Use a French Press?
If you're wondering why you might want to use a French Press coffee maker as opposed to a drip coffee maker, here are a few of our top reasons:
Flavor: Since there is no paper filter being used, more of the oils from the coffee beans can make it into the French Press brew, giving your coffee a richer and more complex taste.
Control: When you use a French Press, you are able to have more control over the taste of your coffee by determining how hot you want your water to be, how long you want to steep your coffee grinds, and how much coffee you like to use. All of these factors will change the outcome of your coffee. You can get experimental to find out how you like your coffee best!
Easy and Convenient: Lastly, we love our French Press because it is a low-maintenance that you can use it anywhere, anytime. As long as you have coffee grinds and hot water, you can make delicious coffee wherever you are! Take it with you to the office, your next vacation spot, or your next camping trip!
Zojirushi French Press SK-XAE10 Specifications
Now, let's dive into what makes our Zojirushi French Press unique. We put a lot of thought into its design to make sure that you can make delicious coffee every single time. Here's why: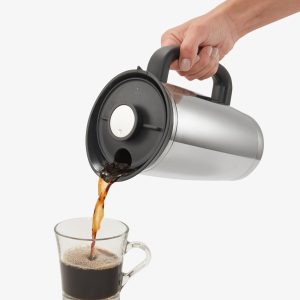 On the outside, the Zojirushi French Press features an elegant and sleek design that is BPA-free, like all Zojirushi products. You won't have to worry about burning yourself while serving your coffee with our easy-grip, cool-touch handle, and the dribble-reducing spout will prevent spillage while serving. Our design also features a high-quality double-wall stainless steel vacuum insulated construction that can maintain heat of 162°F (72°C) for up to 2 hours, so you can sip and enjoy your coffee at your own pace.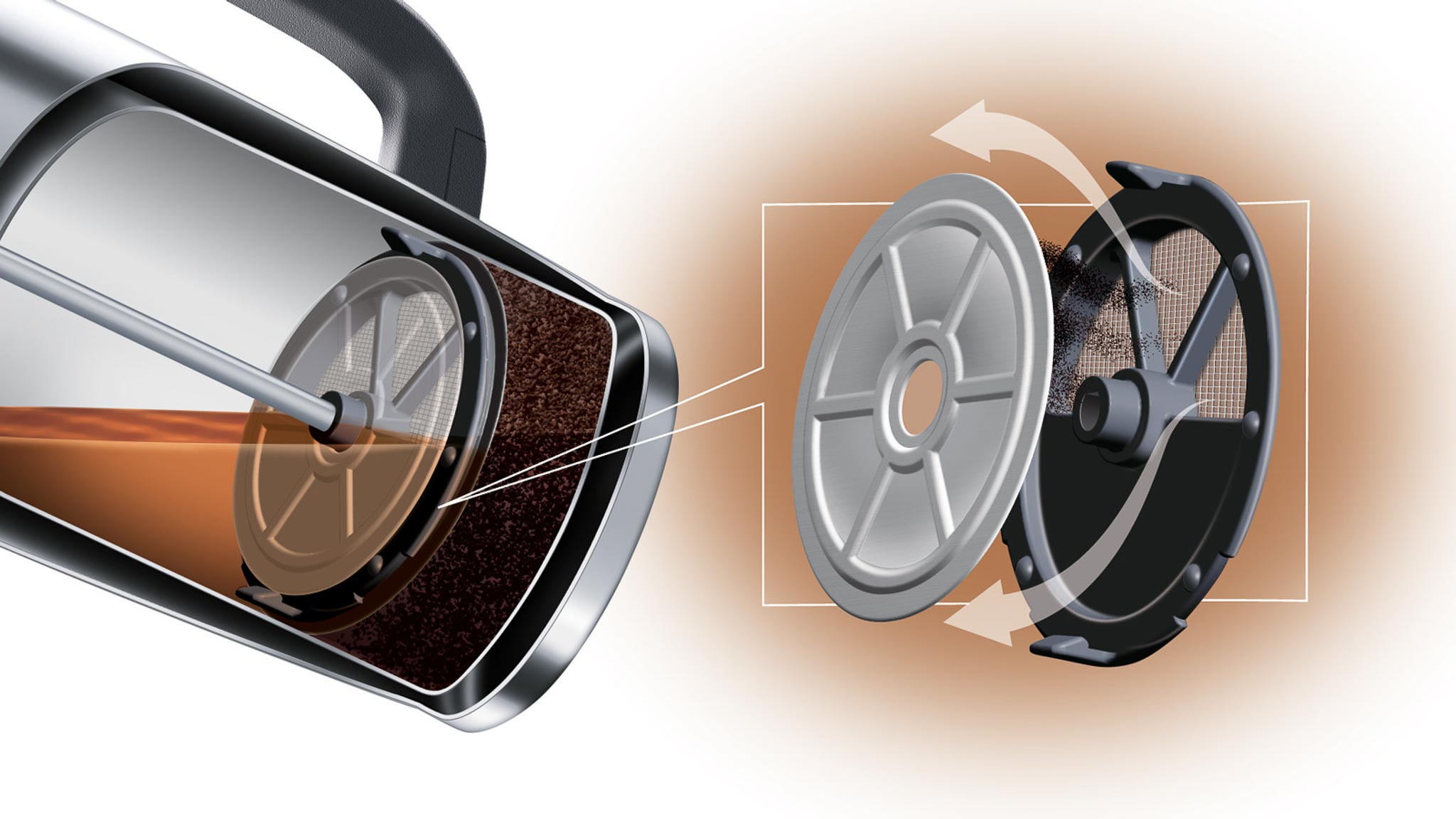 The inside of the Zojirushi French Press coffee maker features an exclusive Taste Shield Plunger that protects coffee from becoming over-extracted and chalky, and the Half-Blocked Filter Plate and Grit Block Disk keep any over-extracted coffee and sediment from flowing out. You'll also see a clearly marked maximum water level line, which makes filling the French Press with the right amount of water convenient and easy.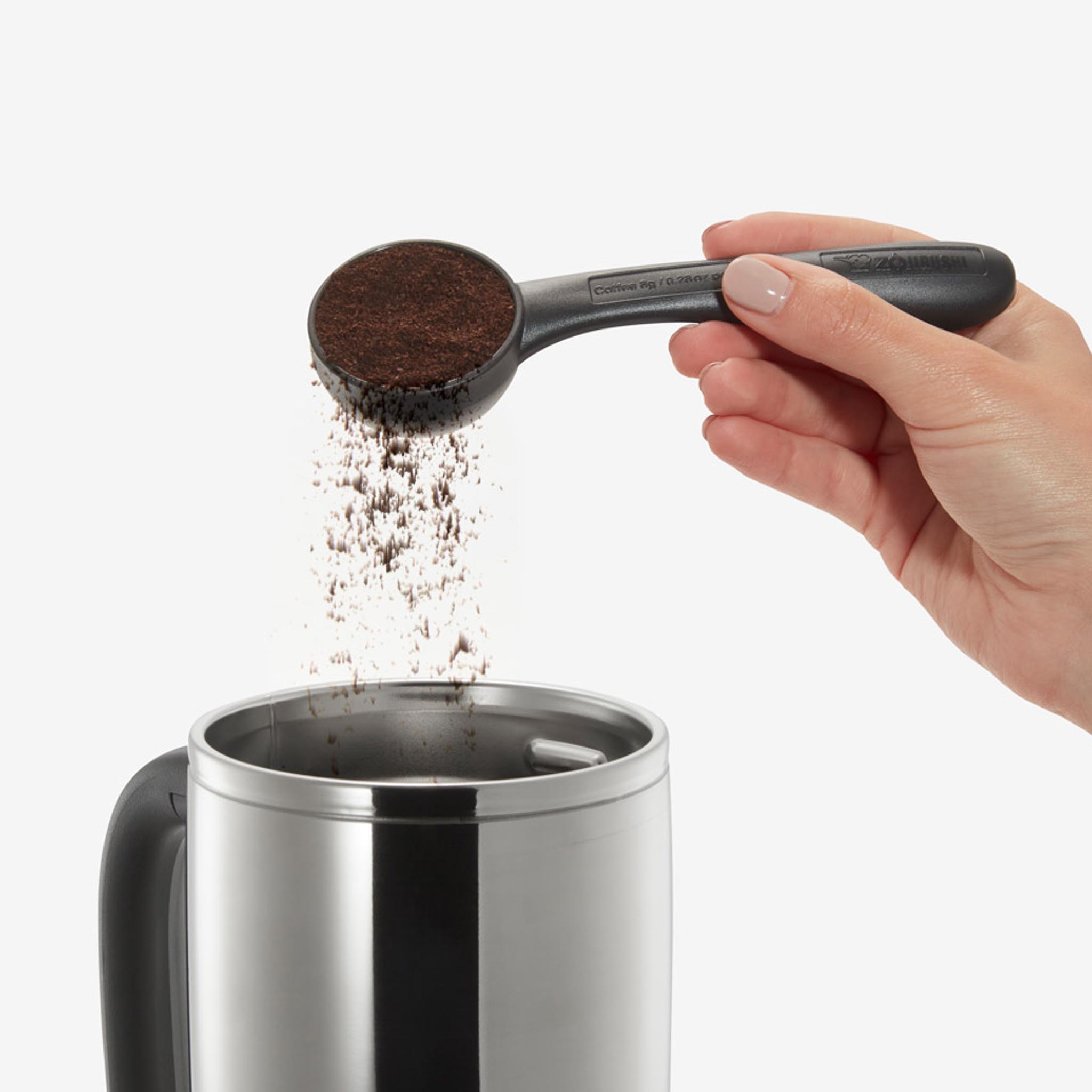 Effortless to maintain, the Zojirushi French Press SK-XAE10's 1 liter capacity allows you to brew up to four cups of coffee at a time and includes a coffee scoop that takes the guesswork out when brewing the perfect cup of coffee your French Press. The French Press features a lid that can be completely disassembled and its wide opening makes cleaning easy and simple.

What do you think of our new French Press? Are you a French Press fan or a Drip Coffee fan? Share your thoughts with us on social by tagging your photos on Twitter, Facebook, or Instagram! #Zojirushi