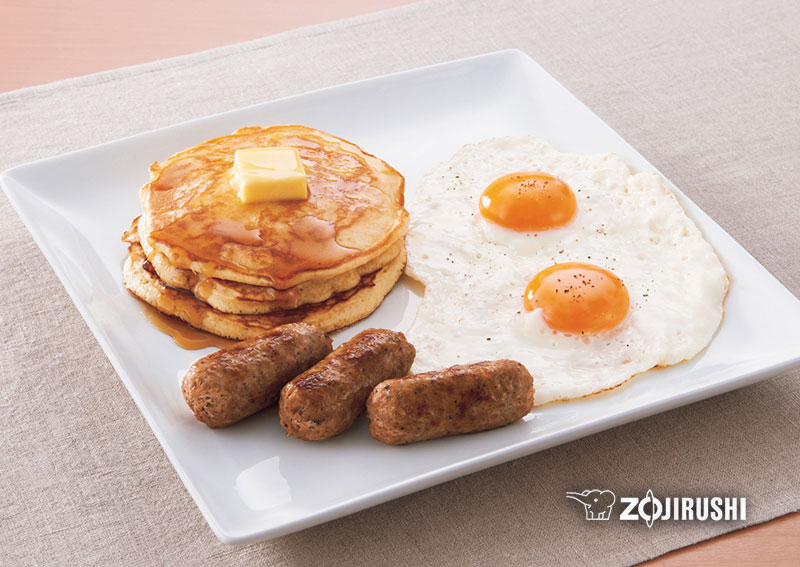 Pancakes, pancakes, and more pancakes. It's winter and we all want the warmth of comforting food.
Our Gourmet Sizzler® Electric Griddle (EA-DCC10) is a great appliance for everyday cooking, and while griddles are traditionally used for pancakes (and we are giving you some great recipes below!), the Gourmet Sizzler® Electric Griddle is versatile enough to use for any meal. It has an extra-large surface that allows you to cook everything from breakfast dishes like pancakes, French toast, sausage, bacon and hashbrowns, to stir-fries, gyoza, cuts of meat and poultry, and burgers. The unique lid spans the entire cooking surface, cutting down on cooking time, helping foods cook more evenly and allowing you to steam food directly on the griddle.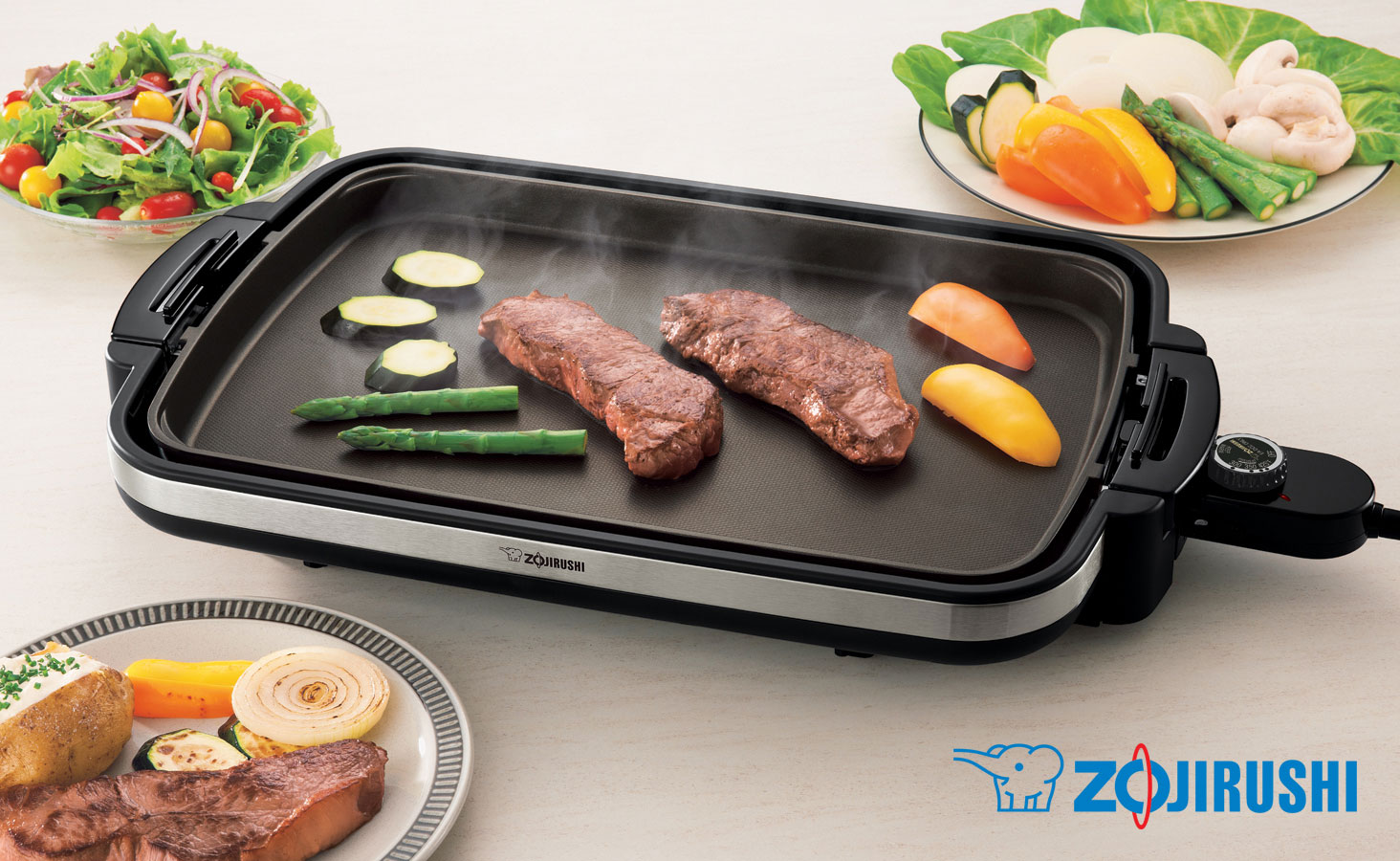 The Gourmet Sizzler® Electric Griddle's other features also make it a great appliance to add to your countertop. The heating element runs the entire width and length of the griddle for even heat distribution, which means no hot or cold spots on the cooking surface.  The cooking surface itself is made of cast aluminum, covered by dual ceramic layers, which help with heat conduction and retention, as well as a titanium enhanced nonstick, diamond-patterned surface that makes the plate durable and easy to clean.
Temperature control is easy with the Gourmet Sizzler® Electric Griddle's temperature control plug, which can be set anywhere from a "keep warm" 175°F all the way to 425°.  The plug is removable, making the griddle plate fully immersible and easy to clean—and, when you are ready to start cooking again, the plug clicks when inserted so that you can be sure it's securely in.
All parts disassemble for cleaning and the body guard and the cooking plate can also be immersed in water.
The EA-DCC10 has been designed with safety in mind. The griddle will not heat up unless all parts have been properly installed. The body guard protects the user from scalding or burns, and the handles are heat resistant, so the griddle can be transported easily and moved around on the countertop.
This griddle is practical, versatile and easy-to-use. For more information, check out our demonstration video. And, as we promised… here are some great pancake recipes for you to try. Don't forget to share your own recipes with other Zojirushi fans!
Blueberry Whole Wheat Pancakes
Okonomiyaki with Shrimp, Kansai-Style