---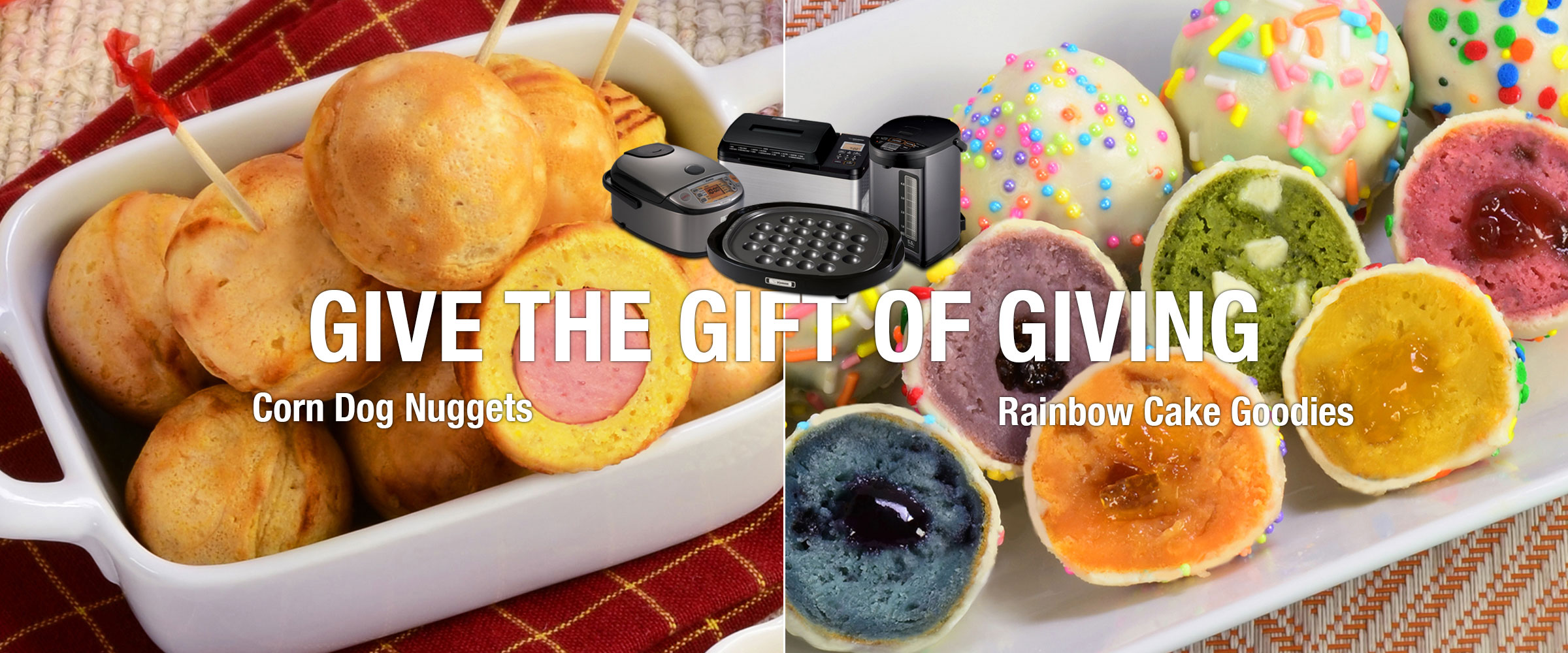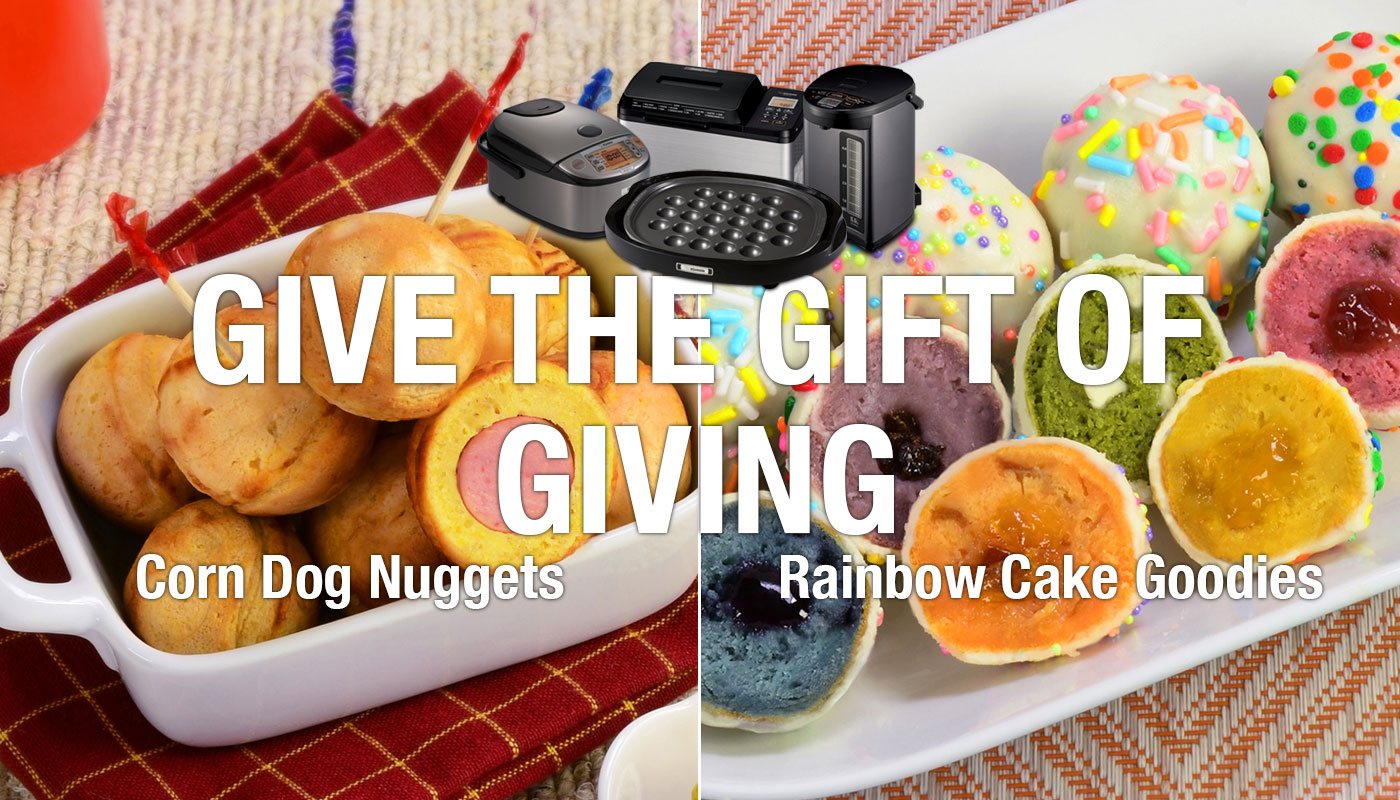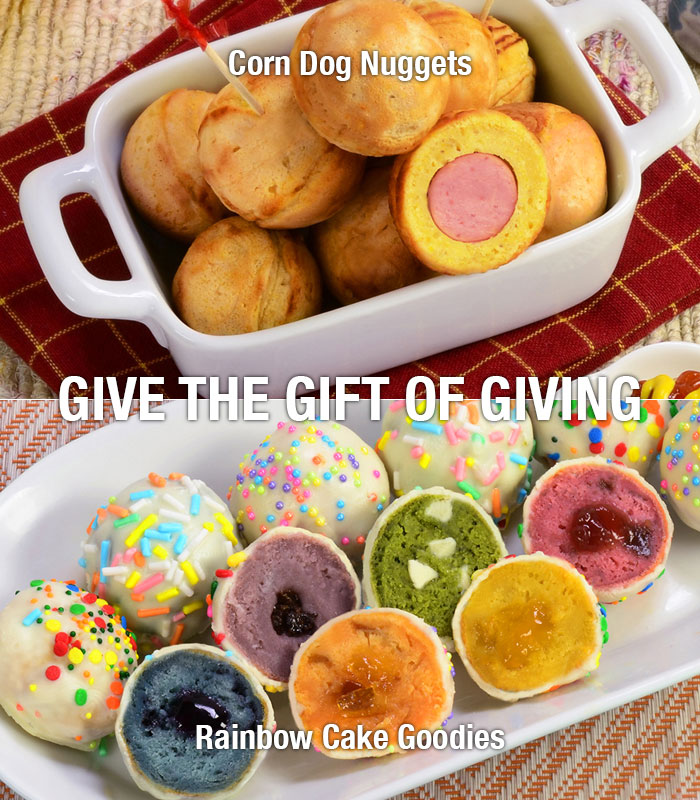 This year more than ever, all of us at Zojirushi want to live up to this, during the coming holiday season. The holidays are all about spending time together, sharing a meal with friends and family. And that's what Zojirushi is all about too, with products that bring us together and the meals you can cook with them. This month let's cook together so everyone can enjoy each other—sound like a plan?
KITCHEN LAB 101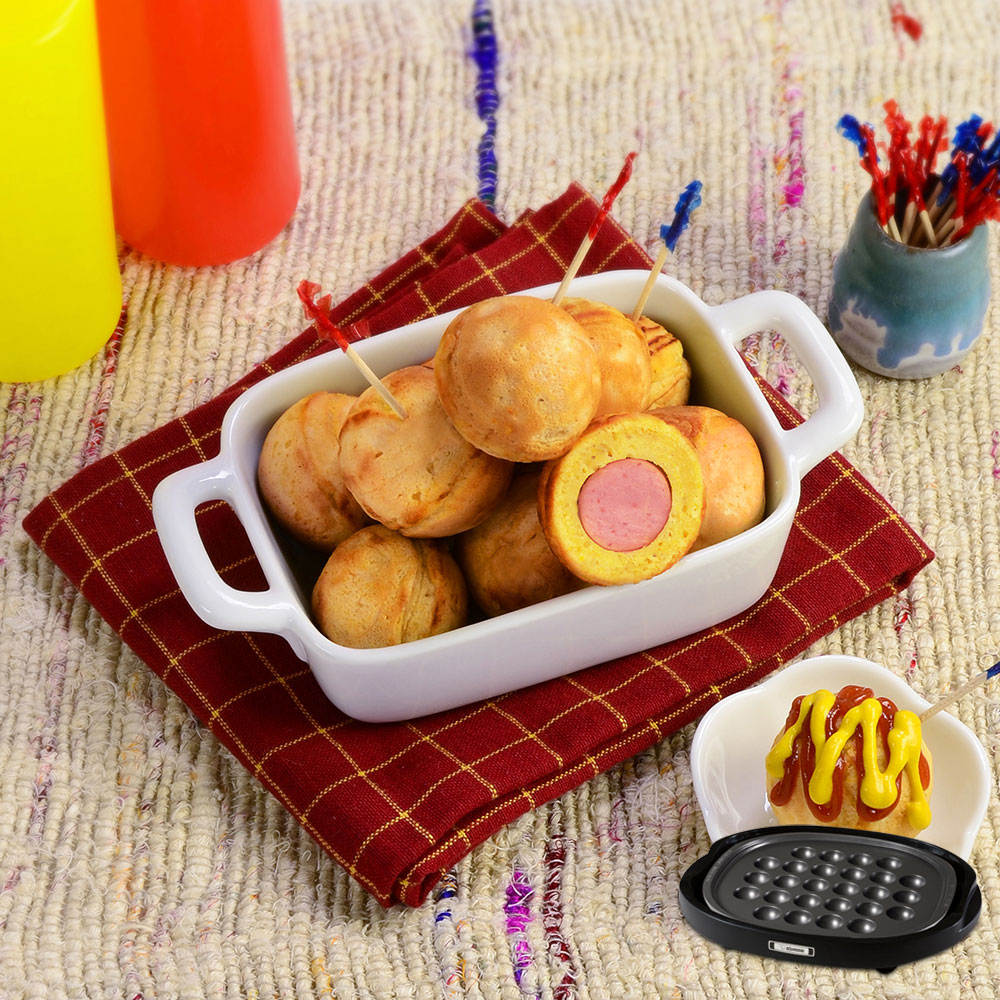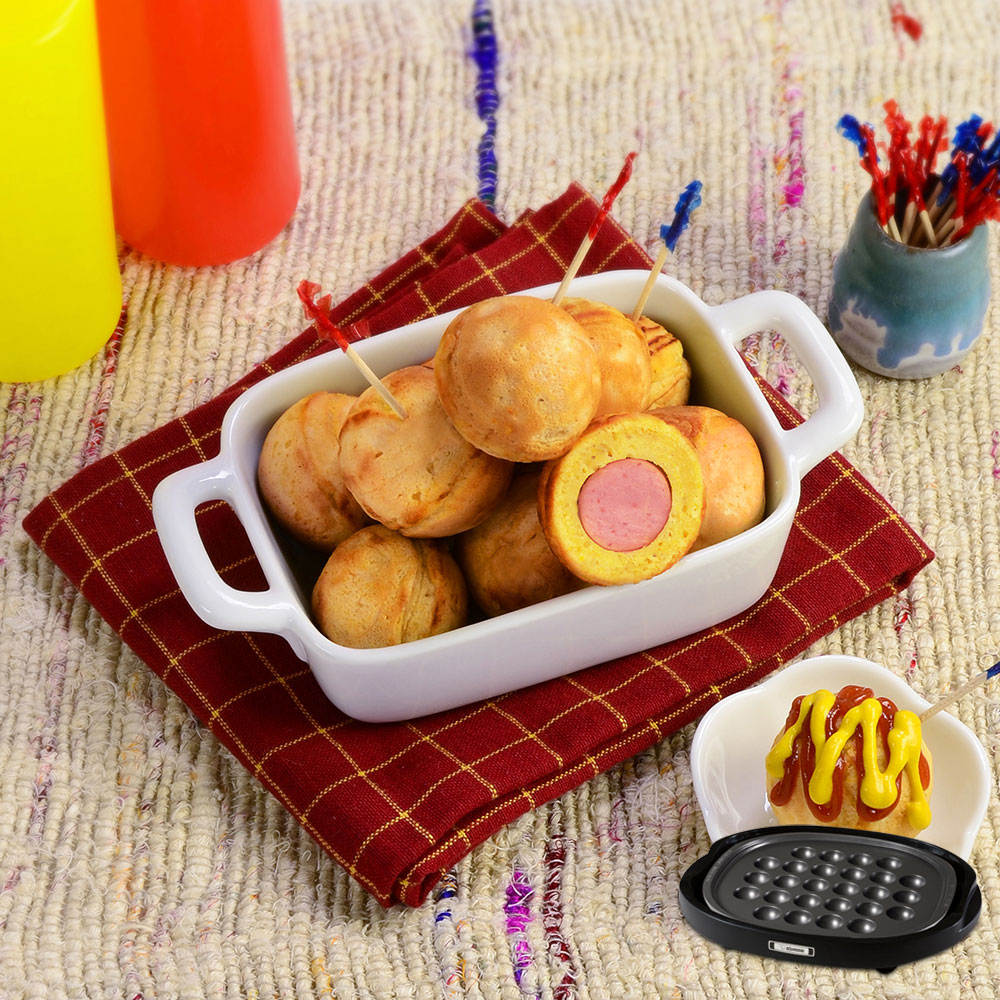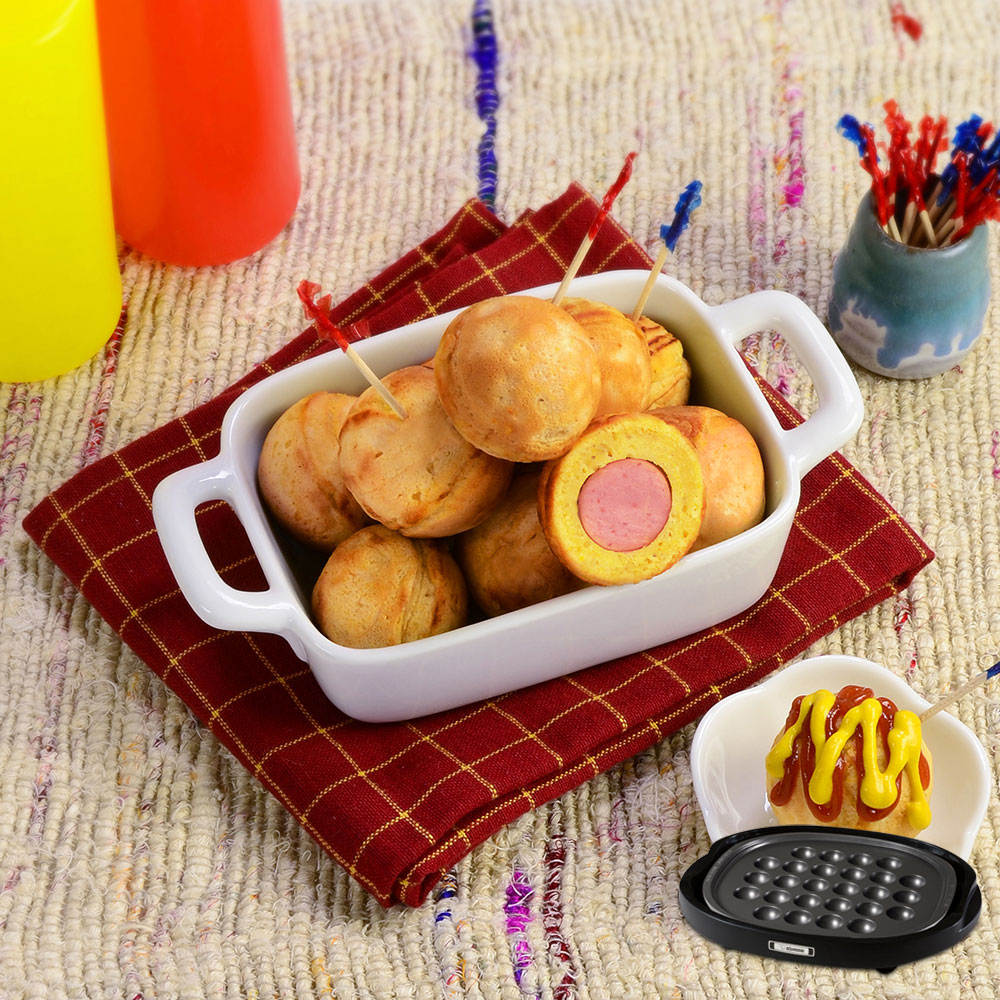 Corn Dog Nuggets
Do these mini corn dogs using your Zojirushi Gourmet Sizzler® Electric Griddle EA-BDC10 and the Takoyaki Plate EA-YBC01 (sold separately). Can't go to the theme park? Just bring it on home!
Rainbow Cake Goodies
OMG! Make these colorful cake balls with your Zojirushi Gourmet Sizzler® Electric Griddle EA-BDC10 and the Takoyaki Plate EA-YBC01 (sold separately). Each pancake ball is colored and flavored with different fillings.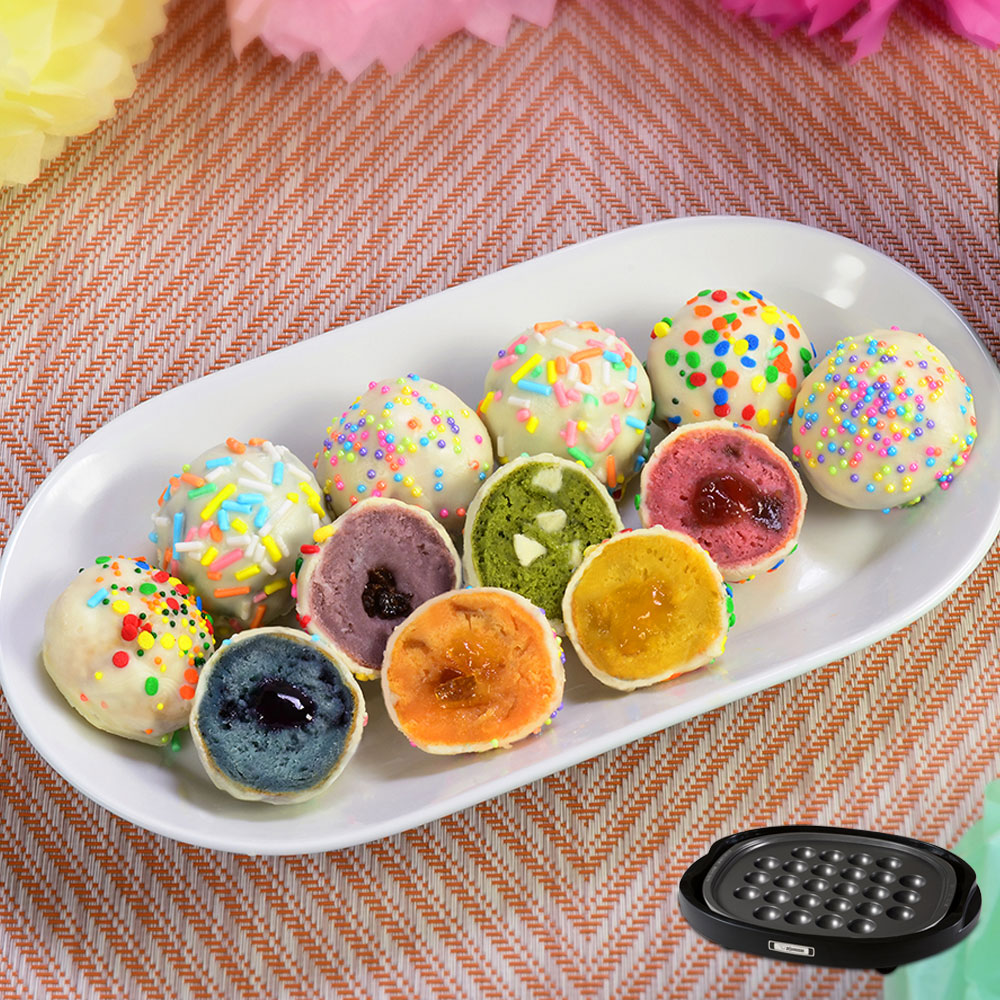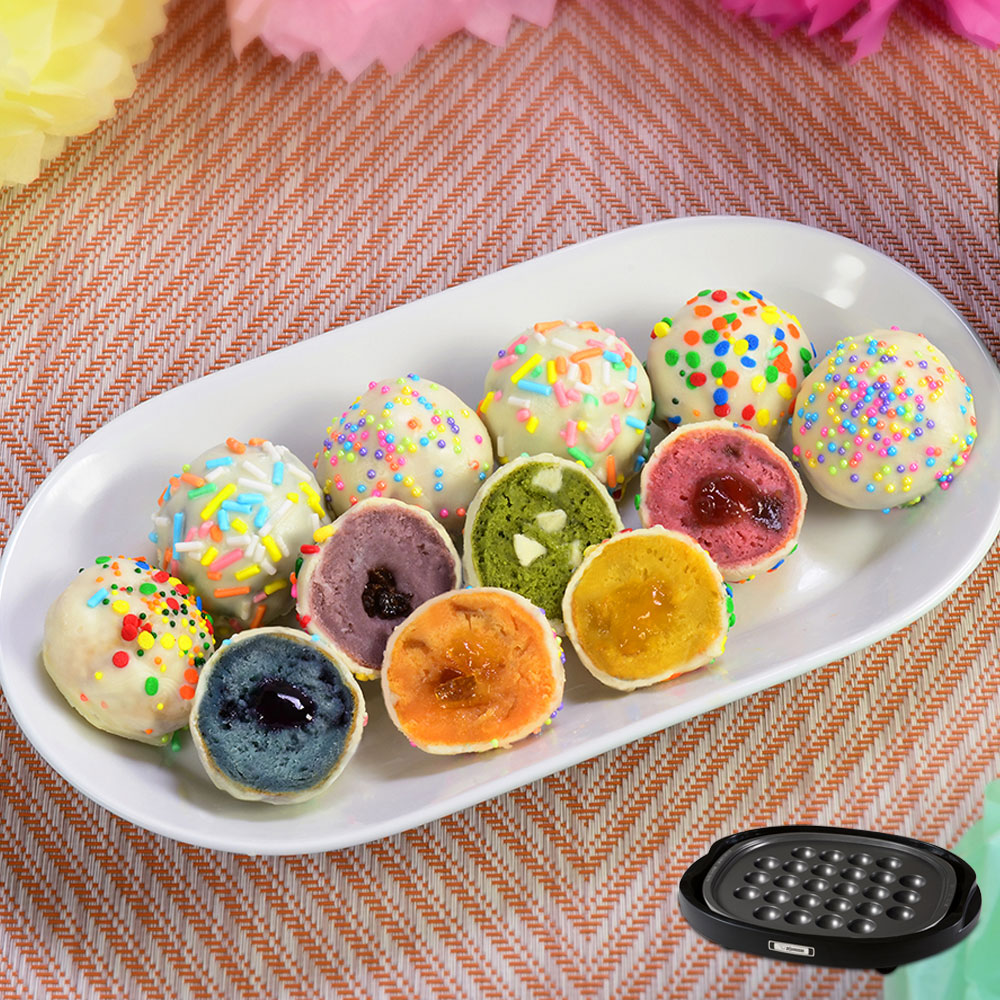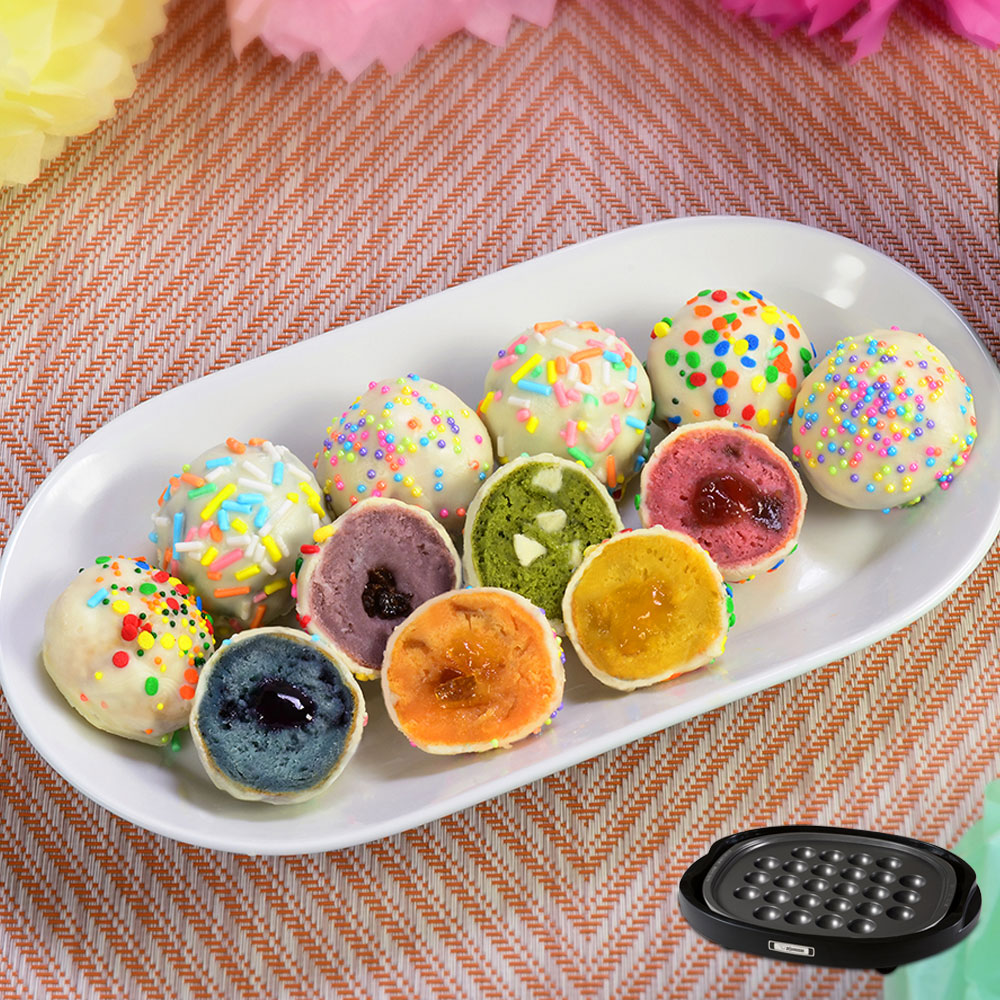 COOKING 101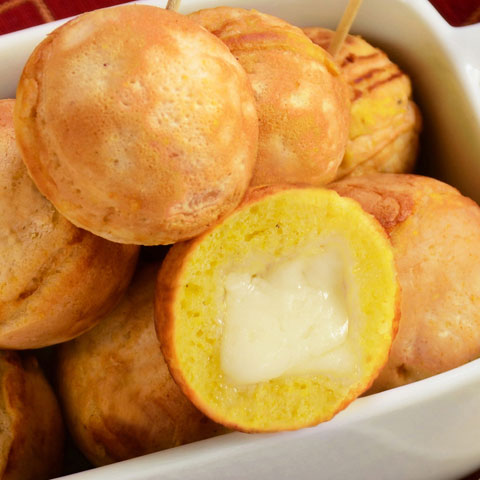 Cornbread Nugget Surprise
Stuff cheese into your batter and bake. The burst of hidden cheese flavor will satisfy everyone with every bite.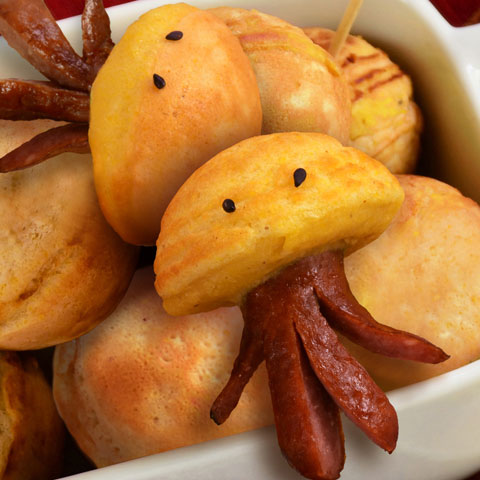 Corn Dog Invaders
Instead of putting your hot dog inside, slice them into legs and stuff into half a nugget. Aliens from outer space!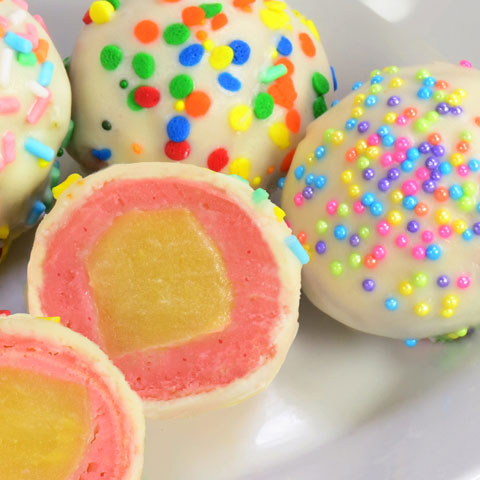 Rainbow Cake Apples
Heat apple chunks in the microwave before baking in your batter, to get a fruity flavor twist in your cake balls.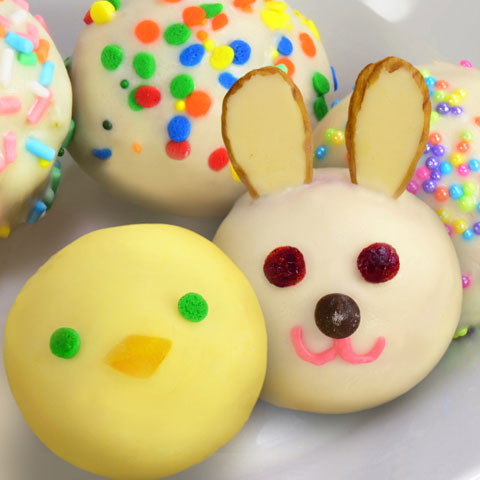 Rainbow Cake Decorating
Add nuts or dried fruit to help decorate your cake goodies and turn them into cute animal or character faces!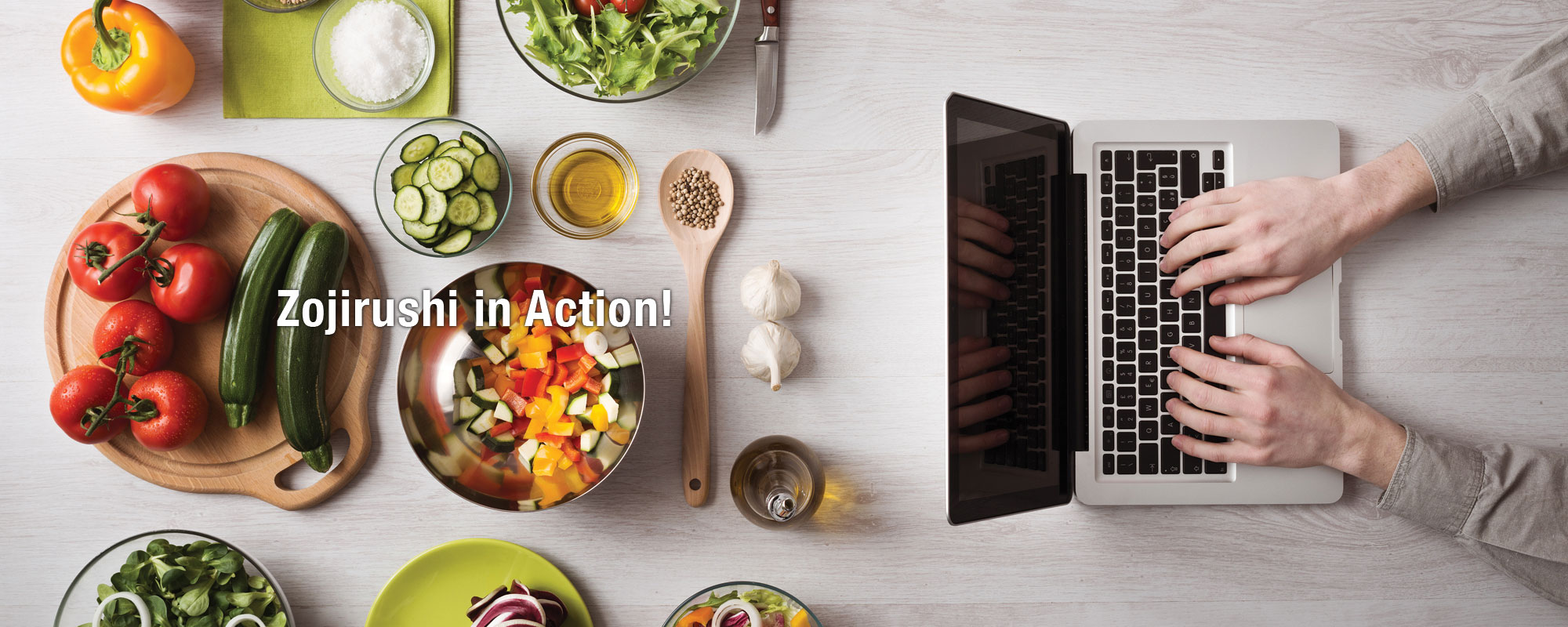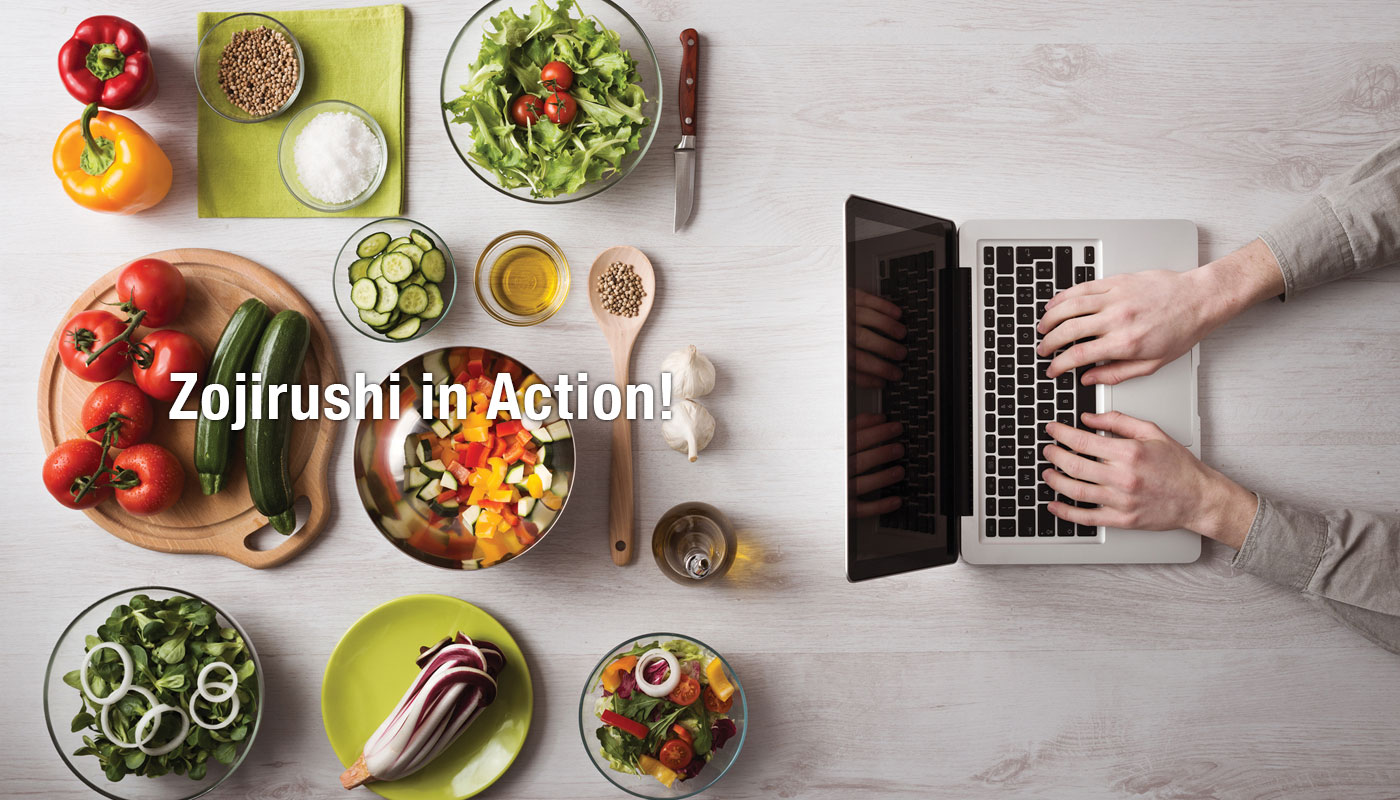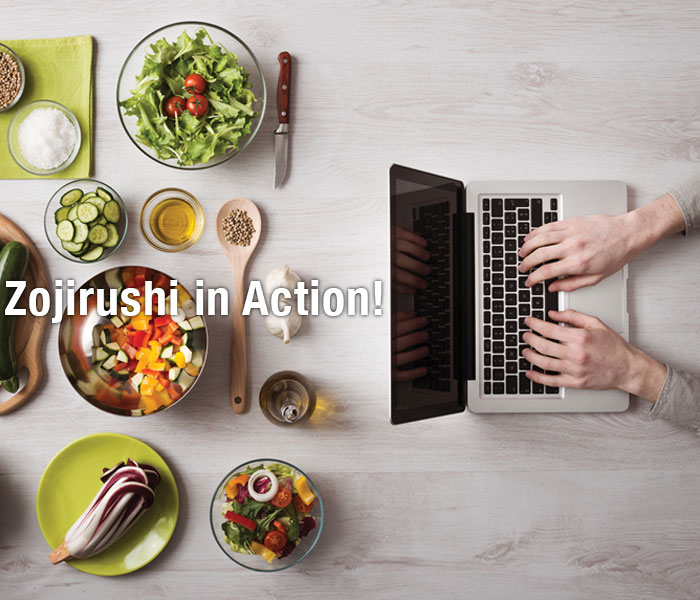 Ever wonder how our products perform in the real world? Check out some of our blogs and see how we did! Maybe you'll be "inspired from everyday life".
ZOJIRUSHI SPECIAL 101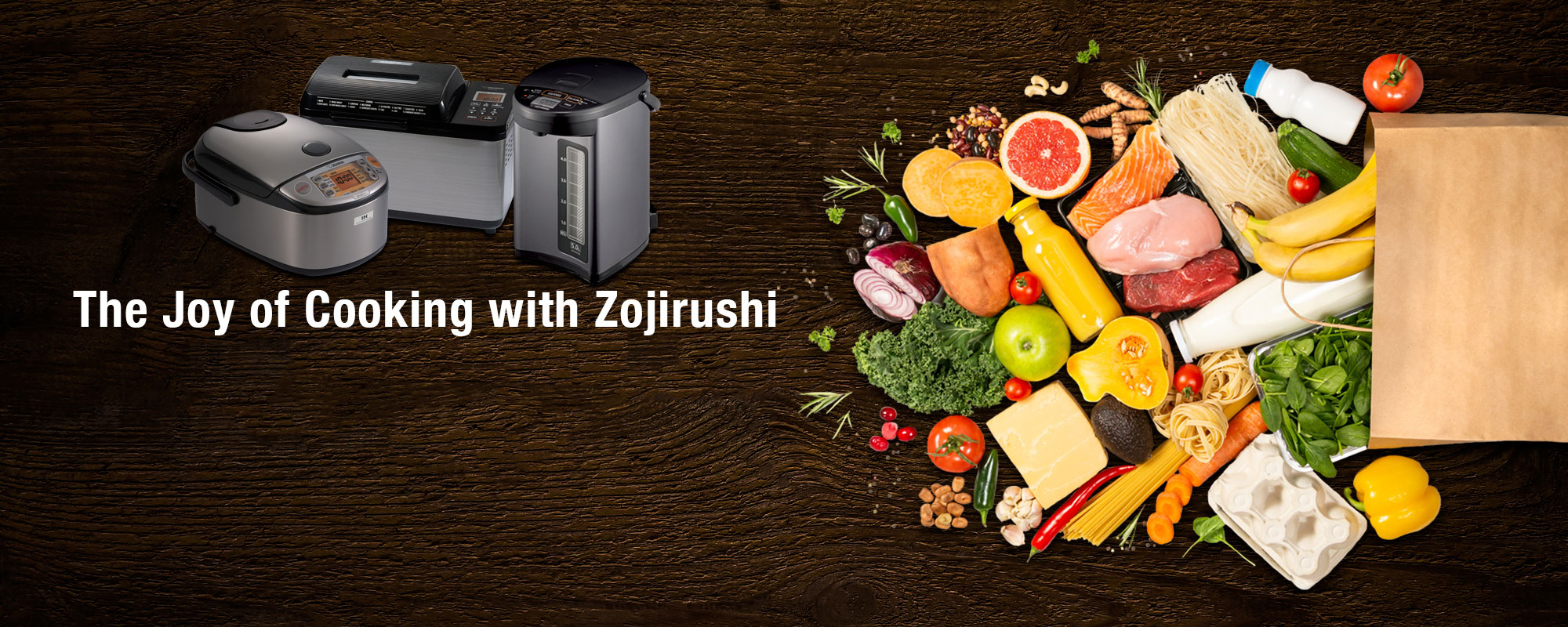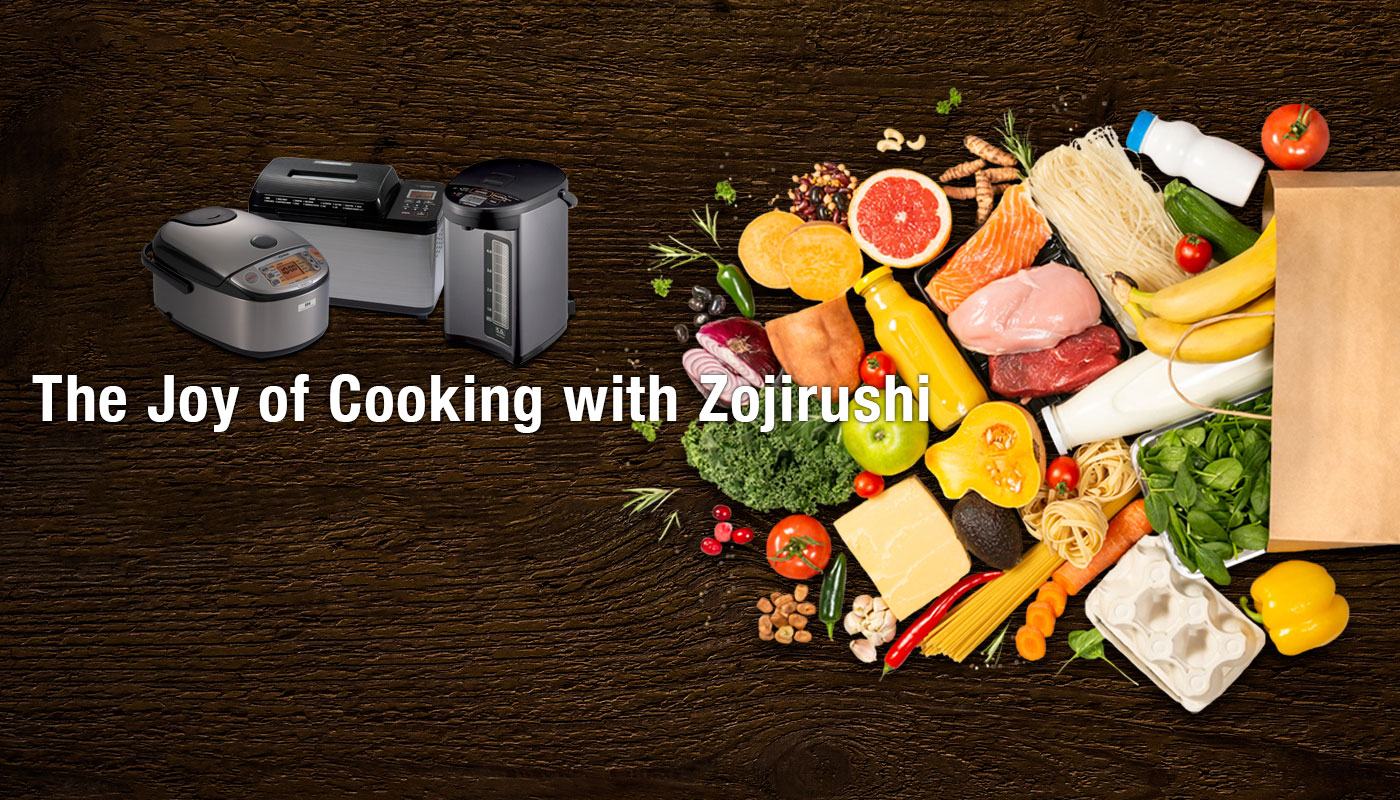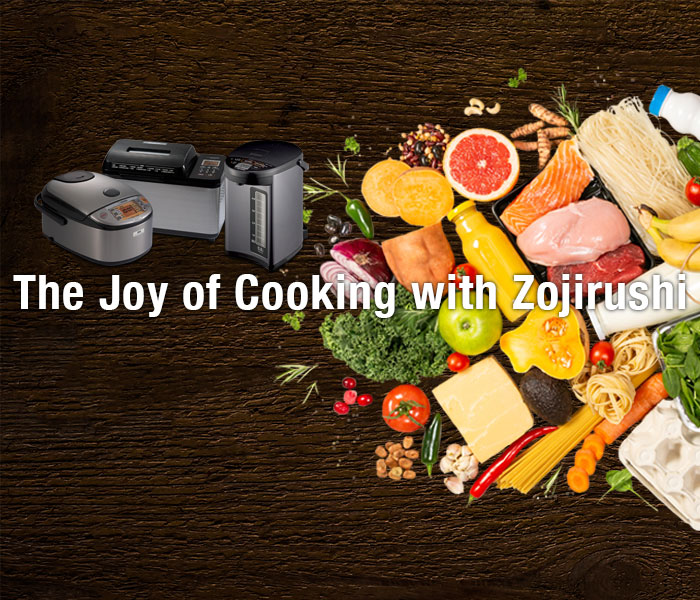 What is the real gift behind every gift you give? The thought that counts, right? Why not put that thought into action this year by putting one of our great products together with some actual food ingredients? The idea is to present your gift personally, so you can cook something together with it! There's nothing better than memories of a happy meal, yes? Winner, winner chicken dinner! Here are some suggestions on pairing our products with a tasty dish, so you can shop for the ingredients too.
ZOJIRUSHI 101 SUBSCRIBER'S SURVEY
Zojirushi 101 Subscribers!
Answer this issue's survey and be entered to win our special prize!
If you have not yet registered, click the SUBSCRIBE button below to be directed to the registration page.
You'll find some great prize offers just for registering!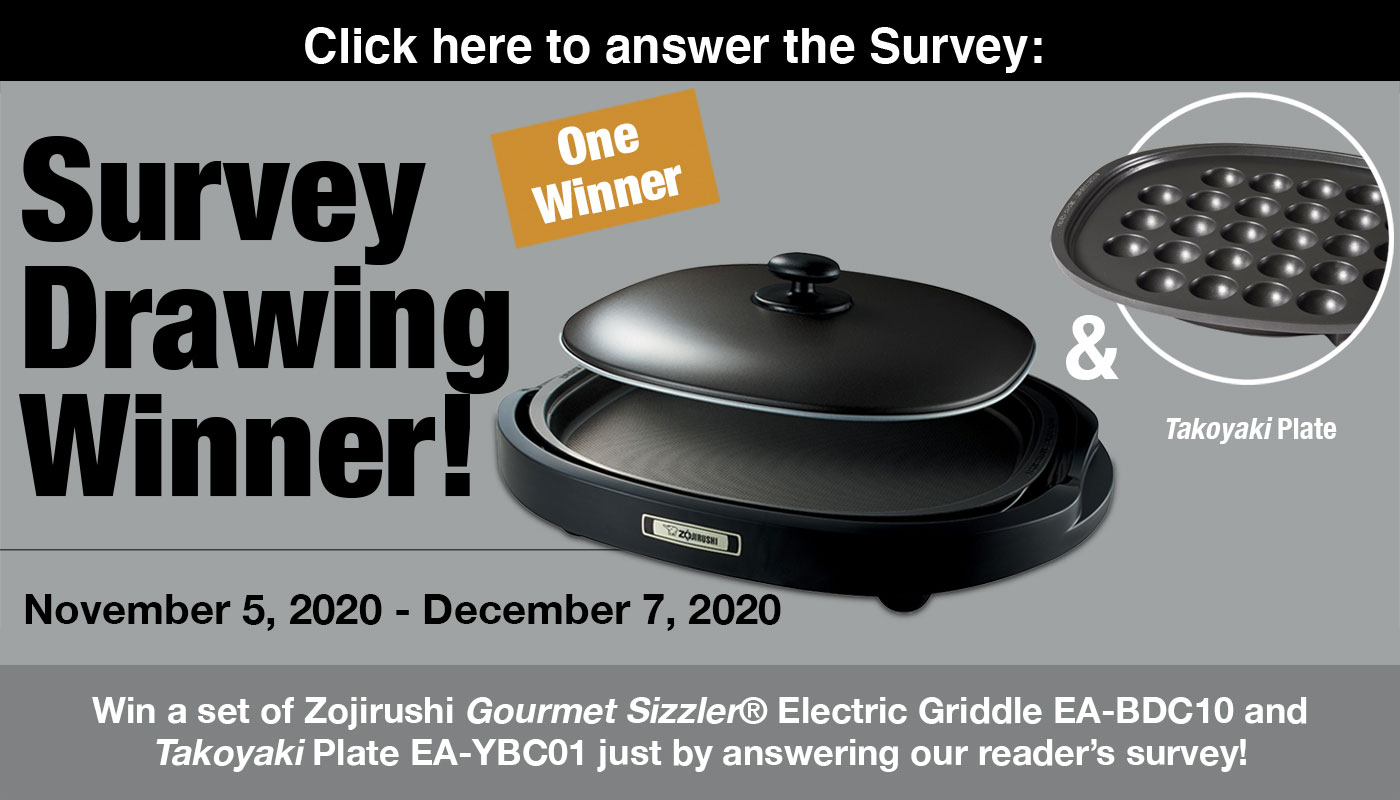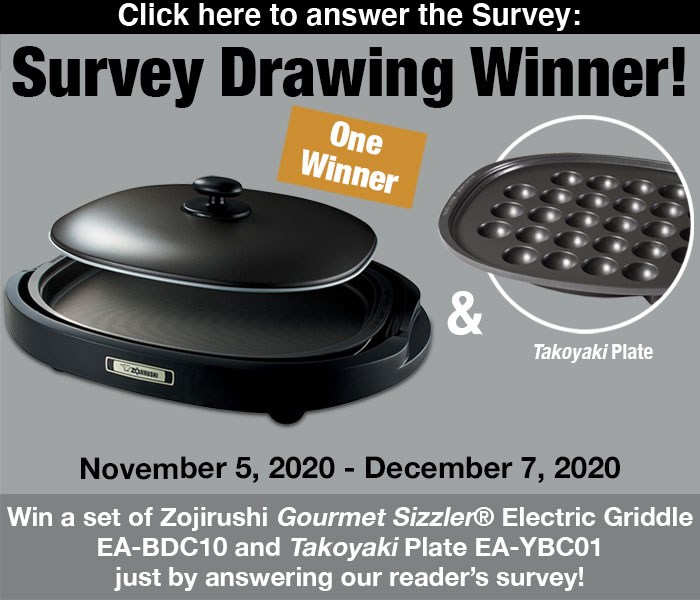 Click here for rules concerning the drawing.