---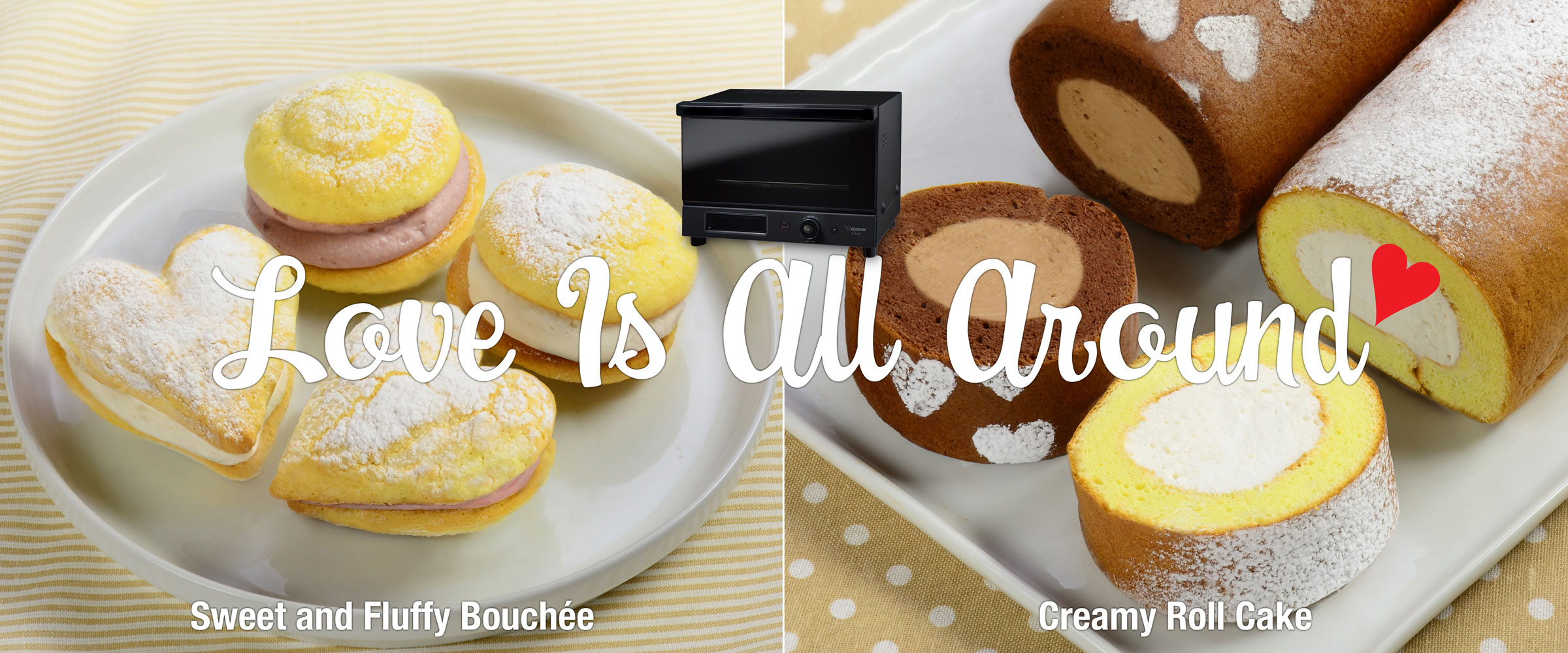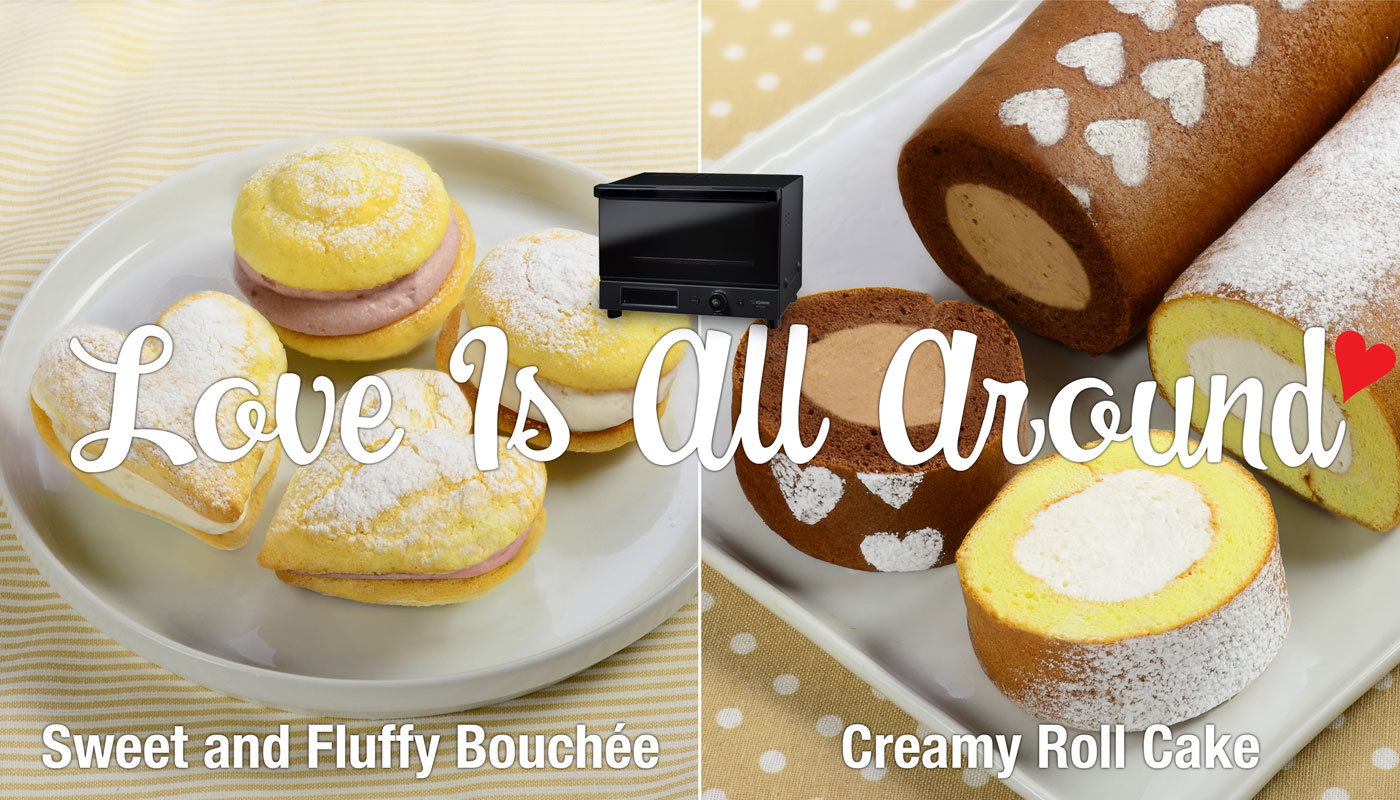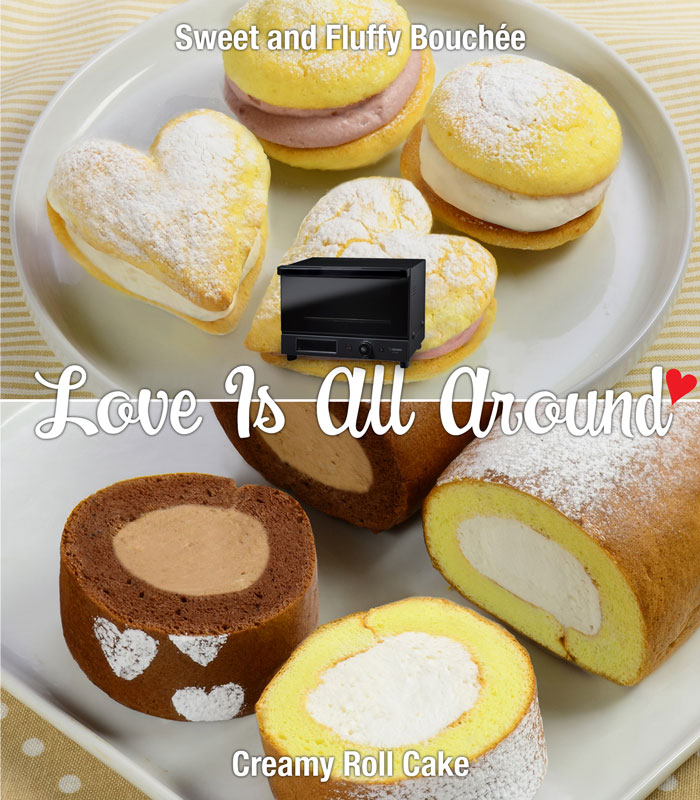 Let's all think about that for a minute—love is wherever you find it; your significant other, your loyal friends, your happy family, your faithful pet, even. And best of all and shared by all, is the food we love. To celebrate Valentine's Day, our recipes this month are full of love and hearts and deliciously warm feelings. Take out your Zojirushi toaster oven and bake a couple of classic Japanese style sweetheart desserts, tested with love from our kitchens.
KITCHEN LAB 101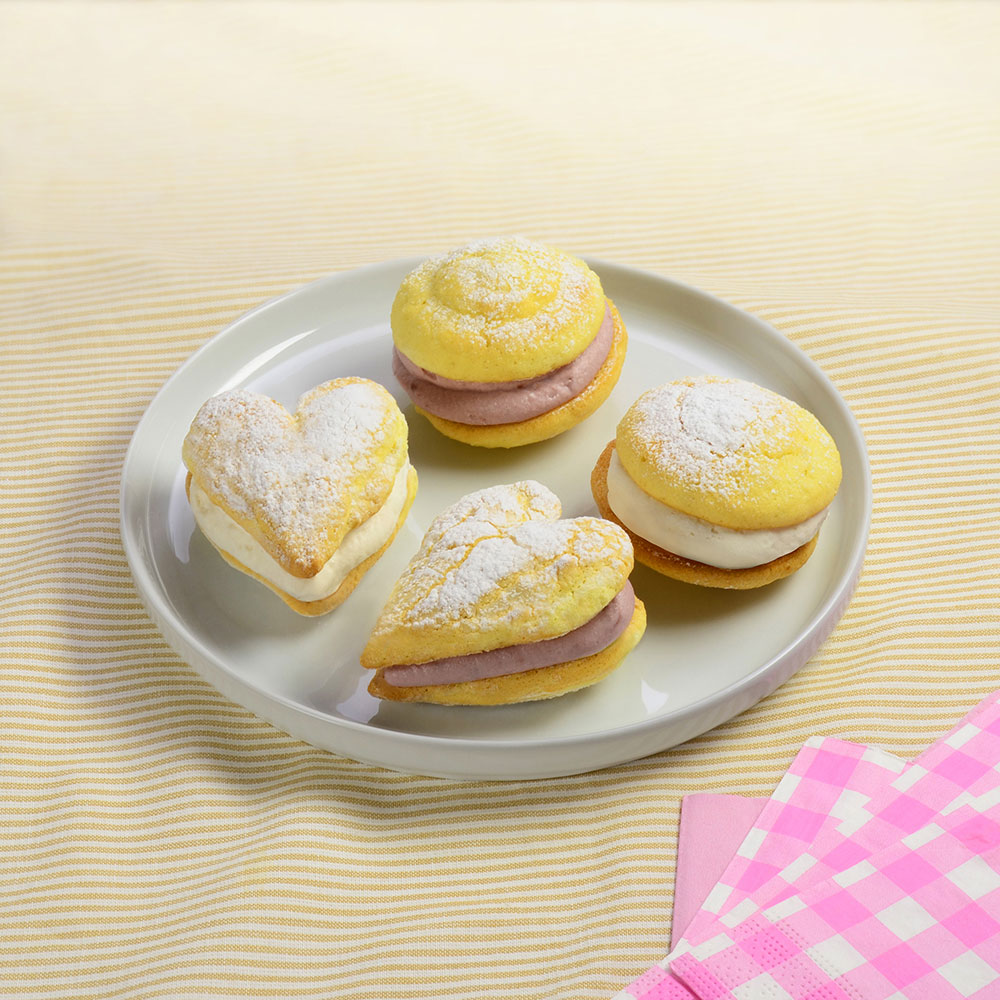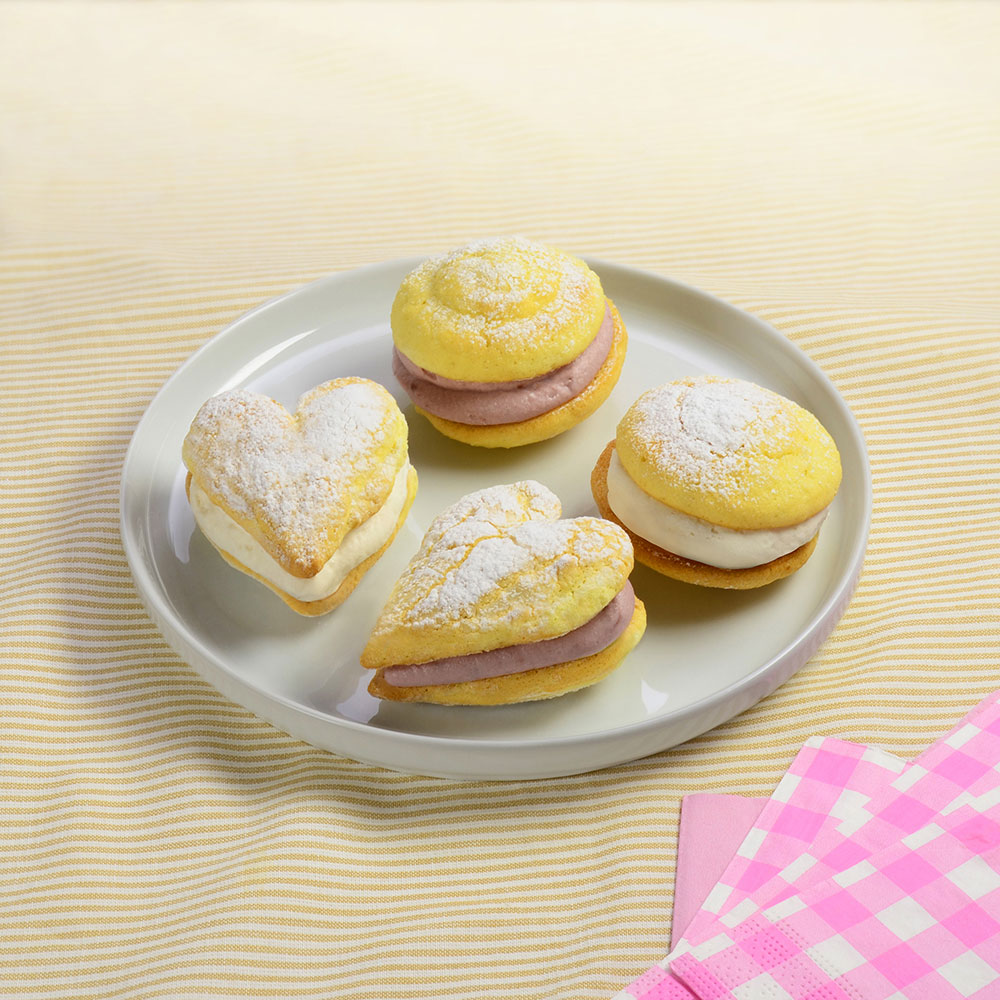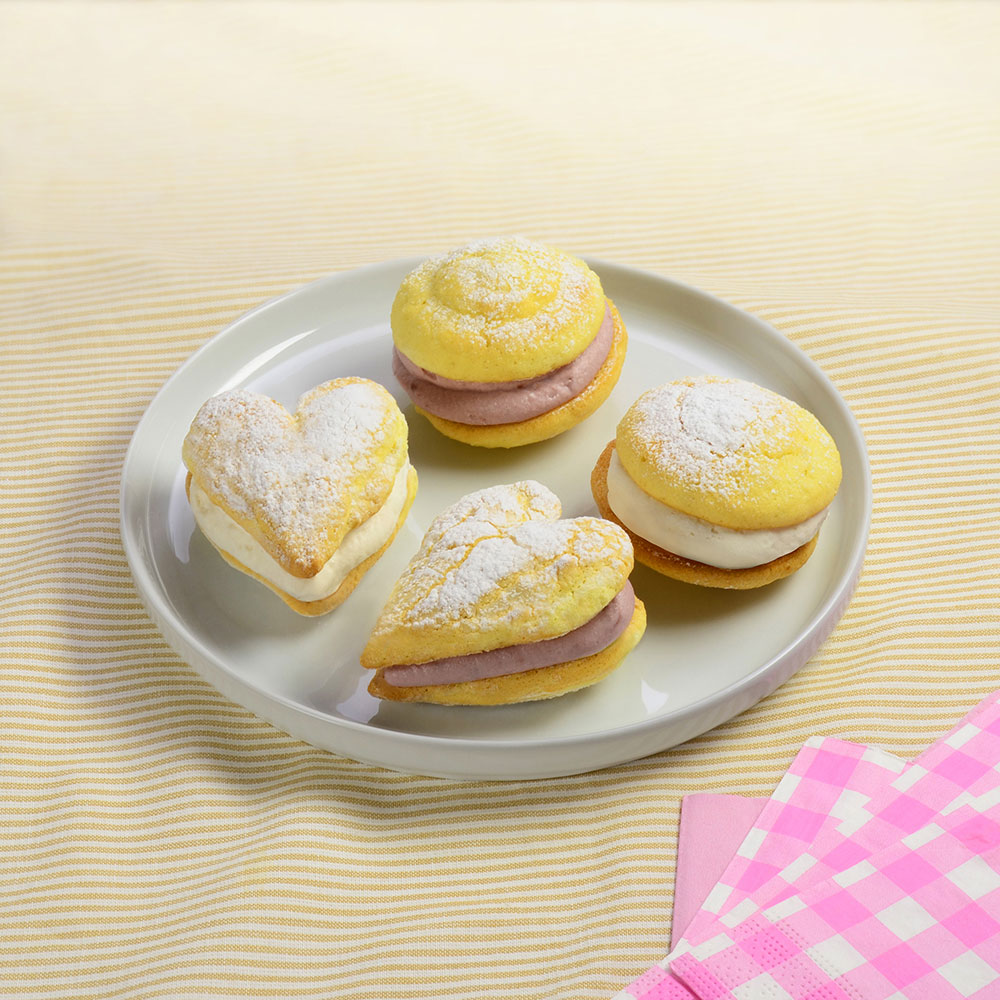 Sweet and Fluffy Bouchée
Light and flaky, sweet and creamy. Shape them into hearts for extra cuteness with the pink raspberry filling. This is the perfect companion for a Tea For Two.
Creamy Roll Cake
Roll Cakes are very popular in Japan, known for its light and airy cream center filling. The powdered sugar designs can easily be created with cutouts in wax paper.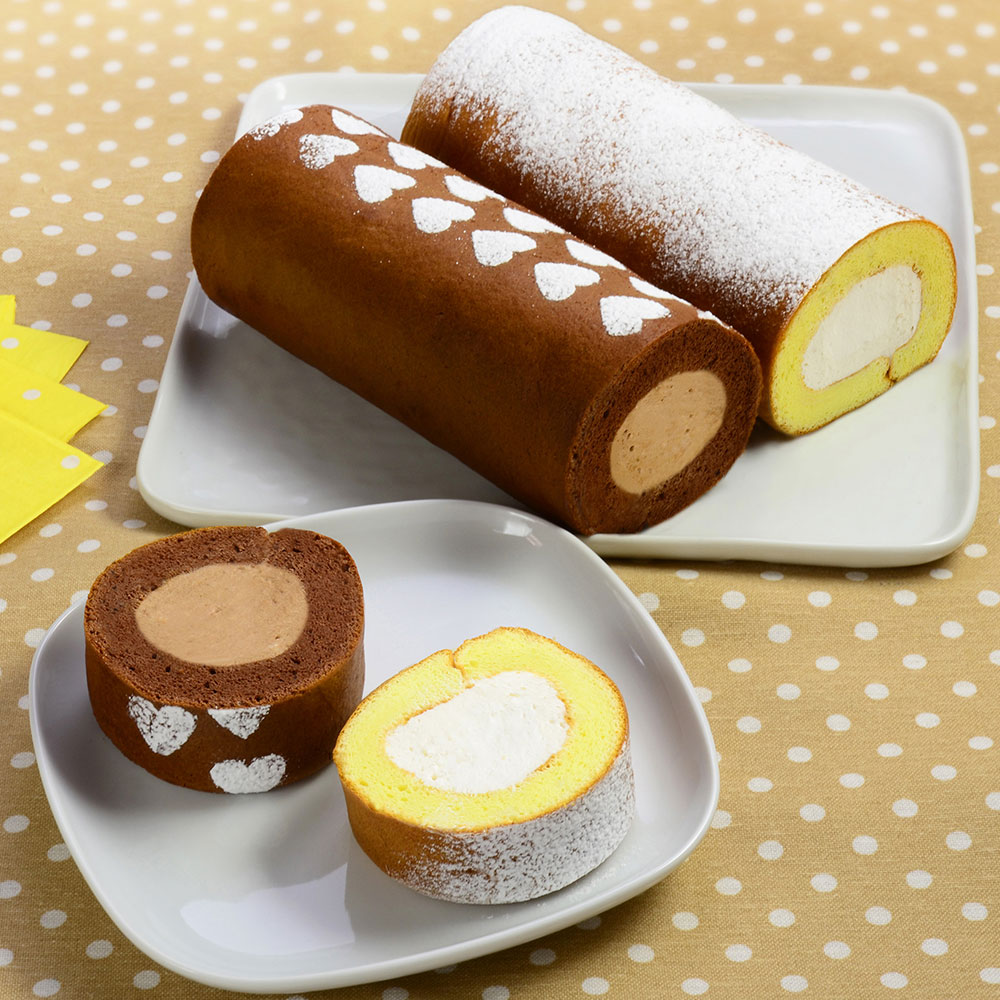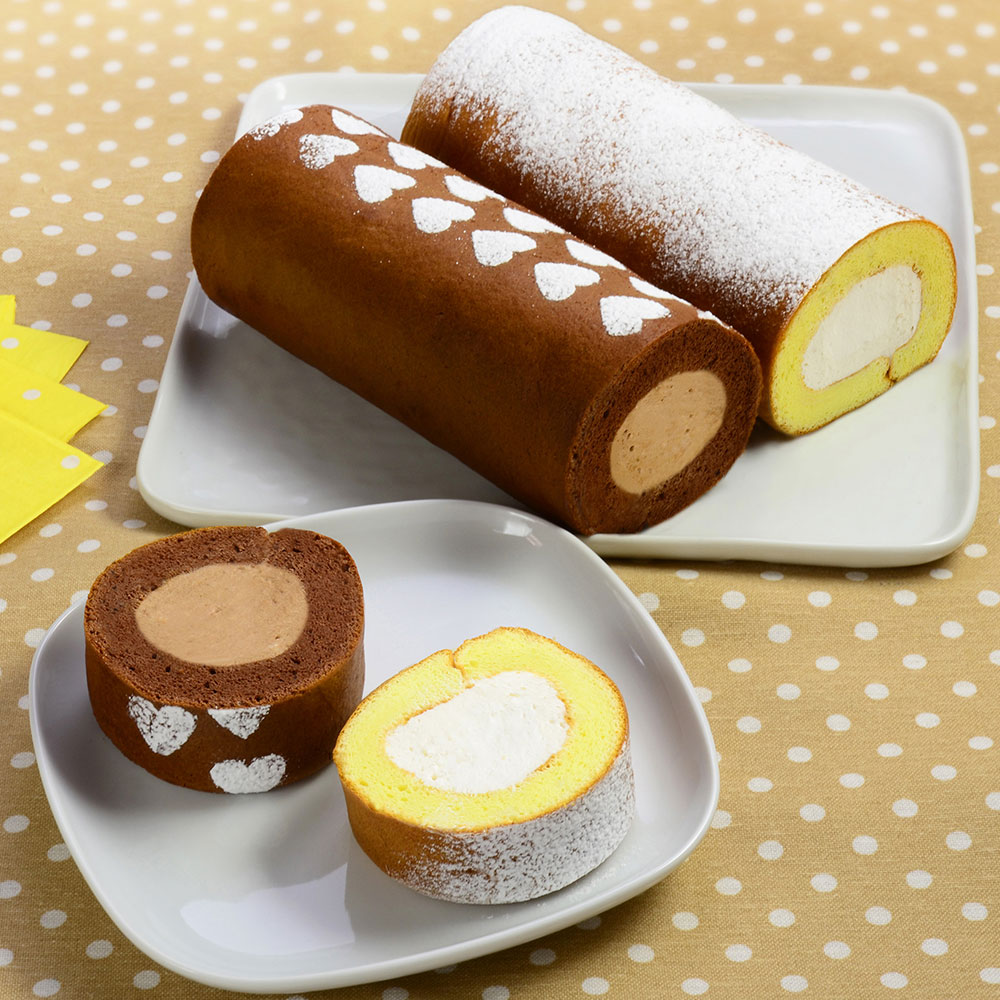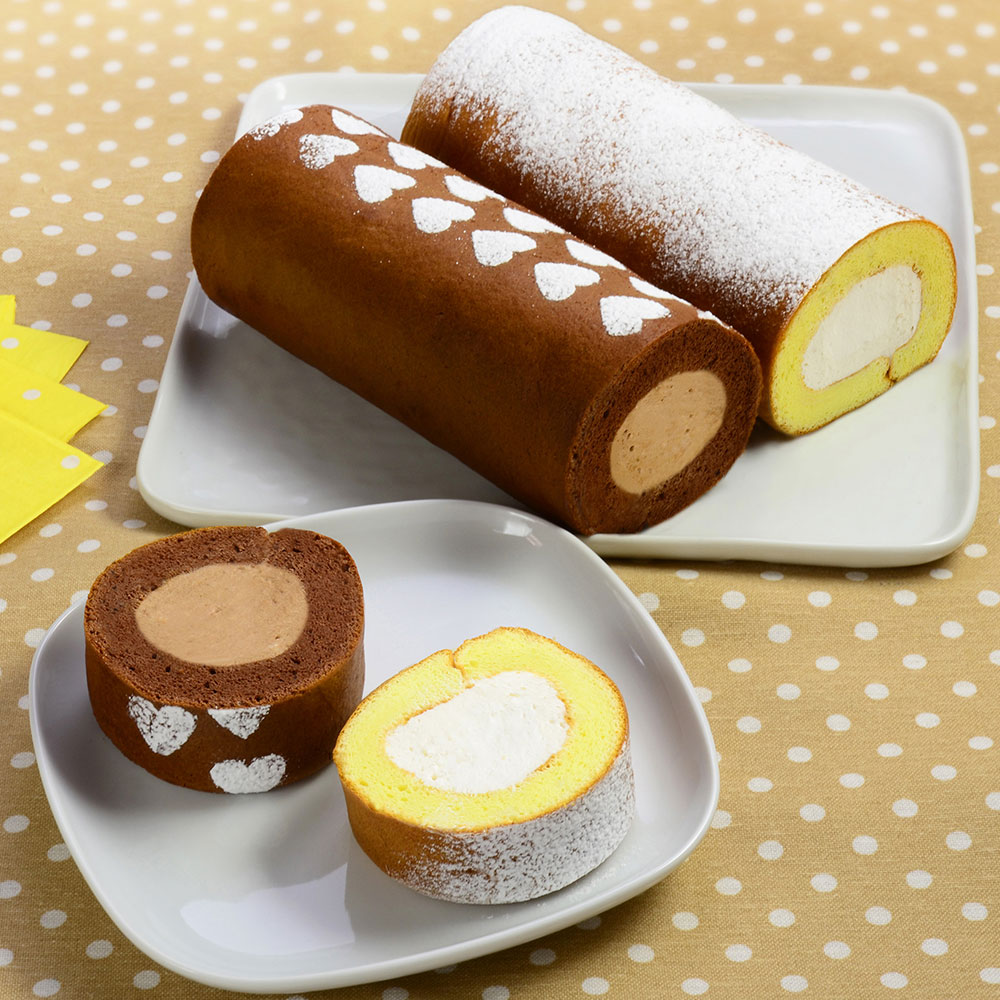 COOKING 101
LOVE OUR HEART SHAPED RECIPES
Intimate Dining by ZOJIRUSHI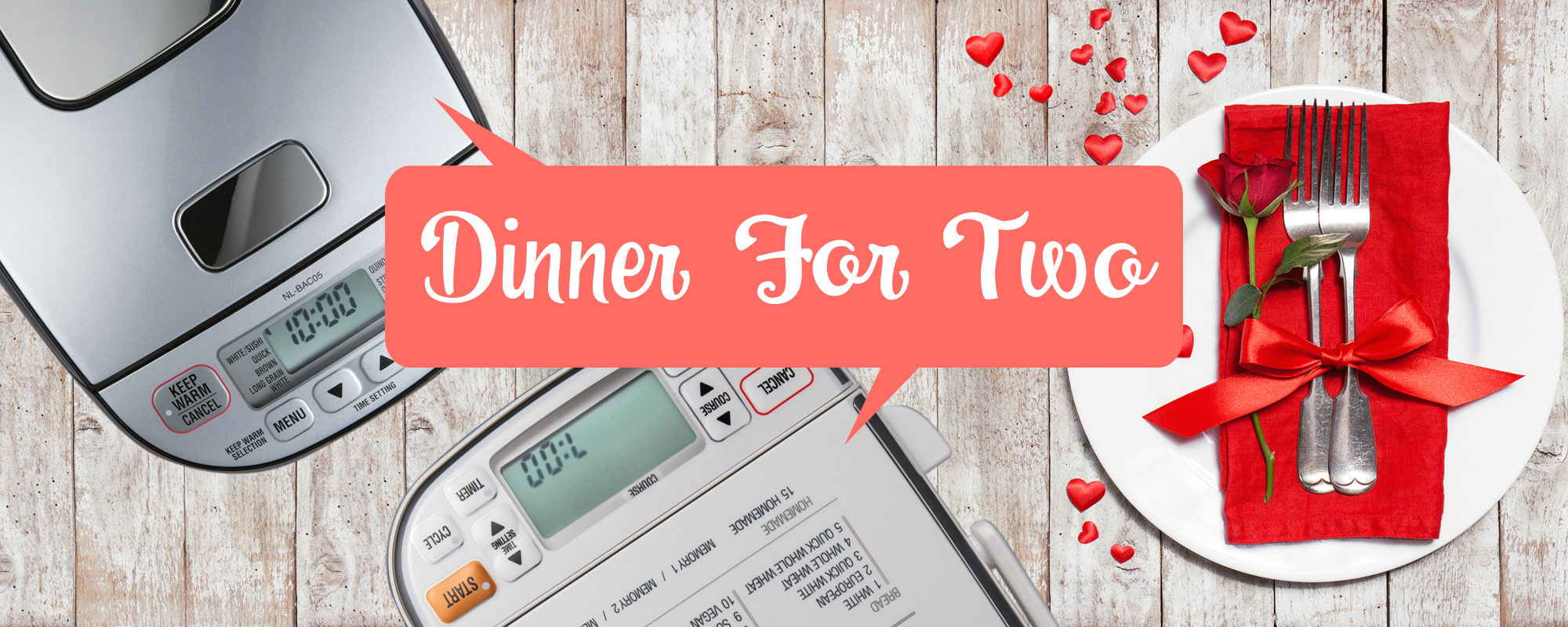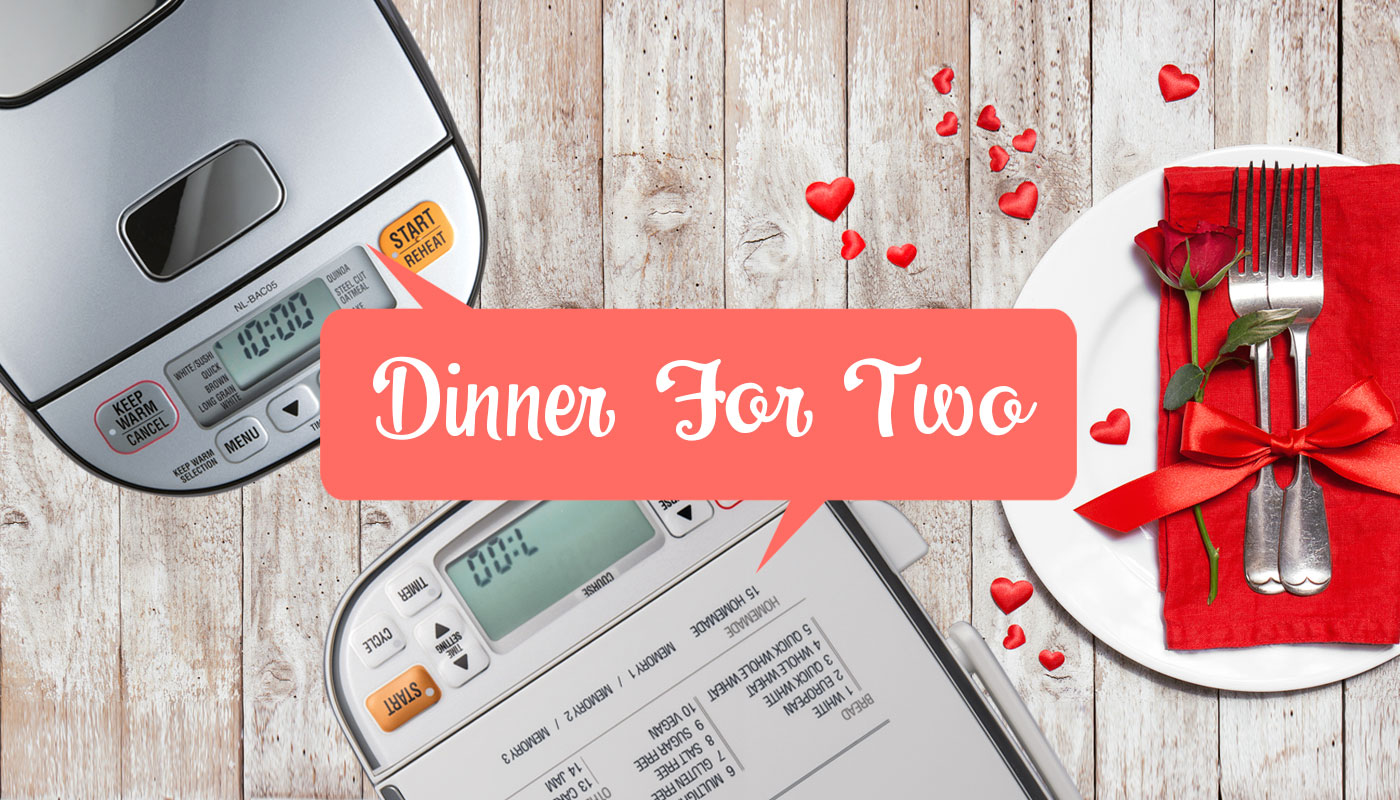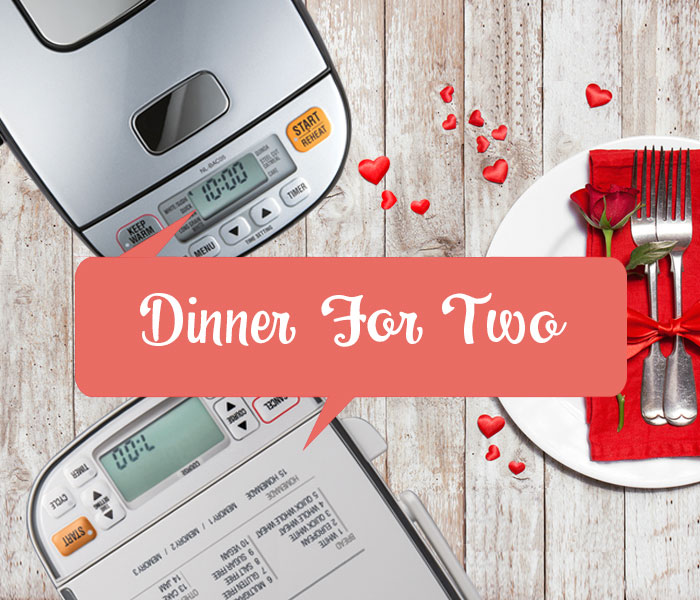 Thinking of cooking for that special someone? Or maybe you two want to spend an evening at home, preparing a romantic meal. Relax—we have you covered. Zojirushi has products with couples in mind, or if you have a small family with smaller appetites. Our line of small capacity products also make great housewarming gifts for college students or newlyweds just starting out. And even though they're smaller, they're all packed with features, just like our bigger ones.
TECHTALK 101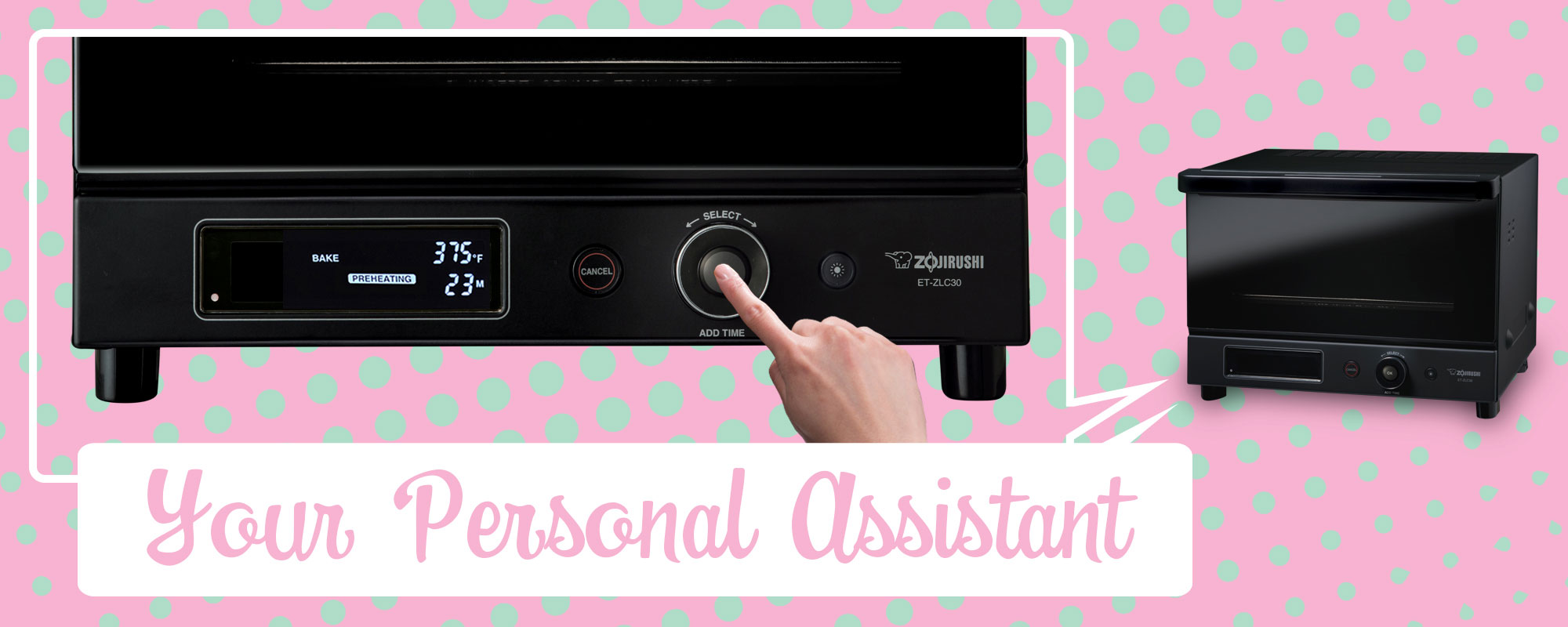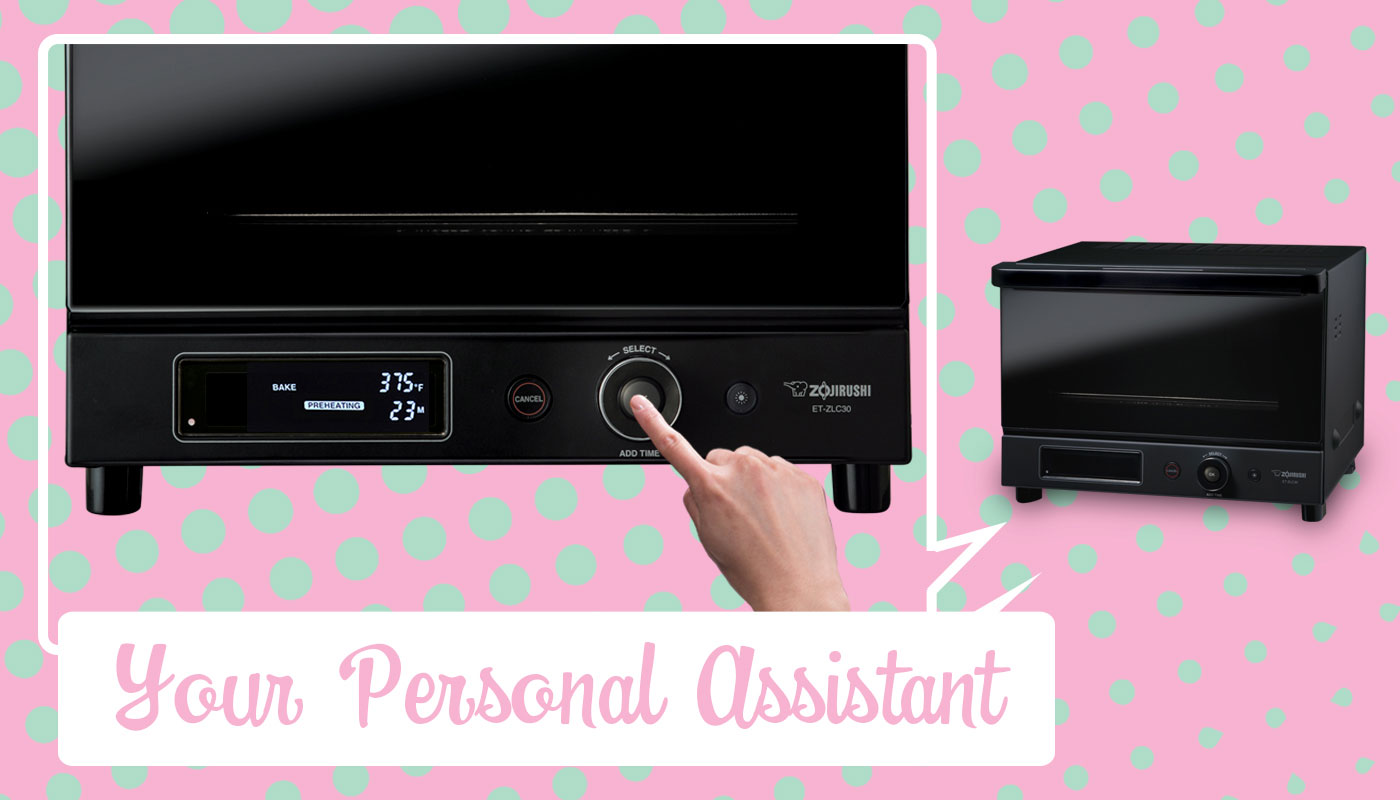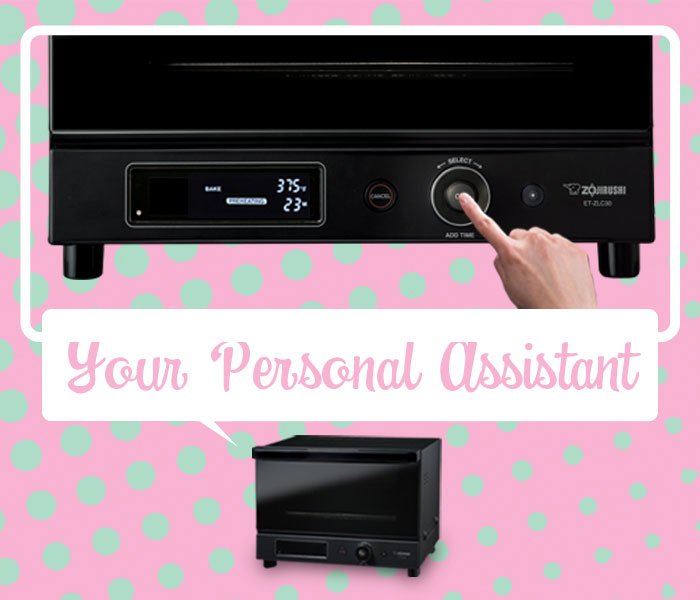 If you're the chef in your house, then Zojirushi products are all sous-chefs in your kitchen. Our MICOM Toaster Oven ET-ZLC30 is a do-it-all personal assistant that takes over cooking duties once you've done the prep work. Just choose your menu setting and let it bake while you relax. Precise temperature control will take your cooking to the next level while it gives you time to multi-task without having to worry.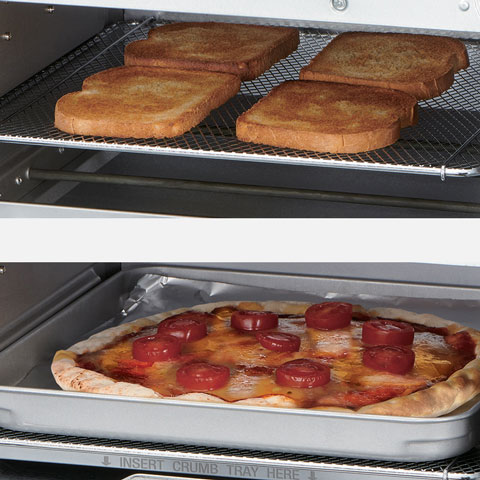 Spacey! Does a whole 12-inch pizza or 4 slices of bread at one time. Why do we call it a Toaster Oven? Because an oven does way more than just a toaster.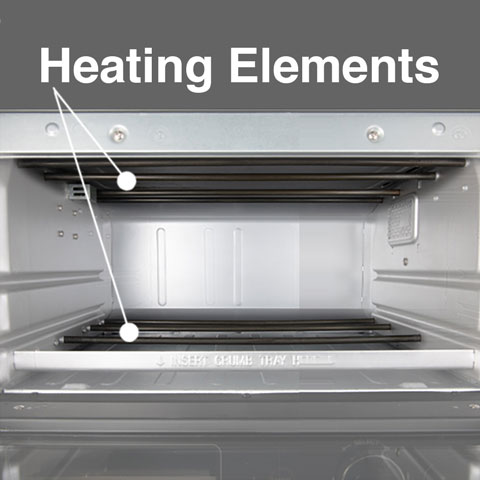 Heaters everywhere. From above and below, heating elements surround your food so it can cook evenly, thoroughly, and safely to give you the best results possible.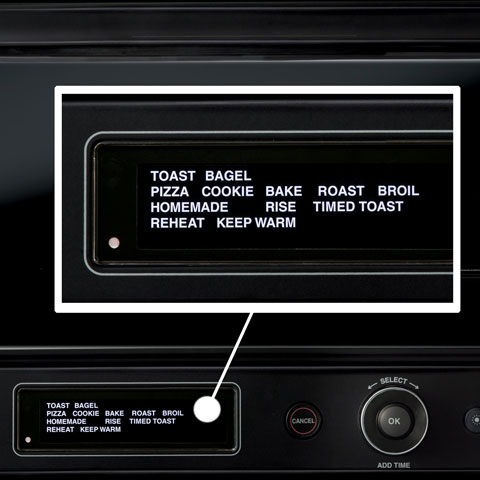 Menu settings to make you a happy cook. Set the time, set the temp, and customize the oven to the cooking method you're using for your particular dish.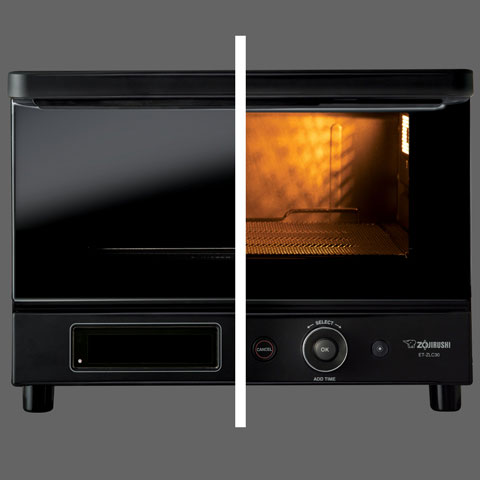 It's so cool looking—polished black mirror door and recessed controls, plus an elegant control panel puts you in charge. To see inside, just push the light button.
ZOJIRUSHI SPECIAL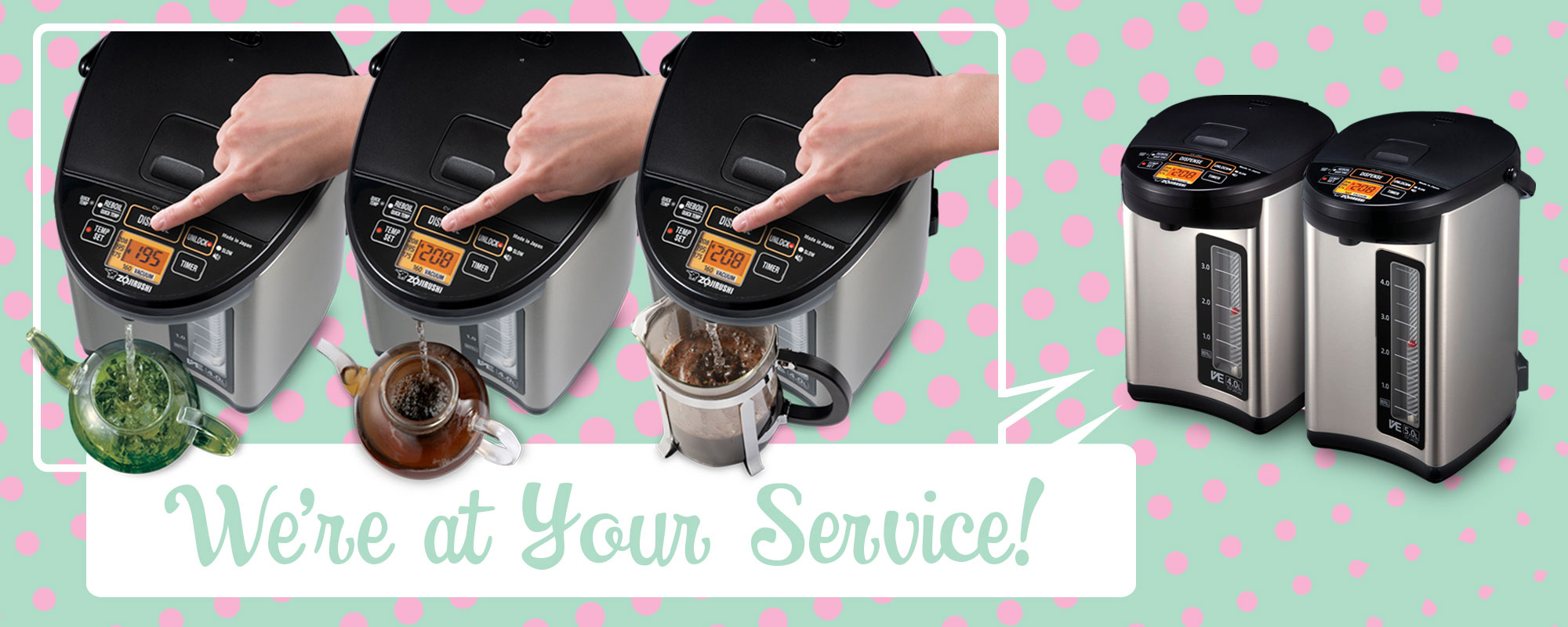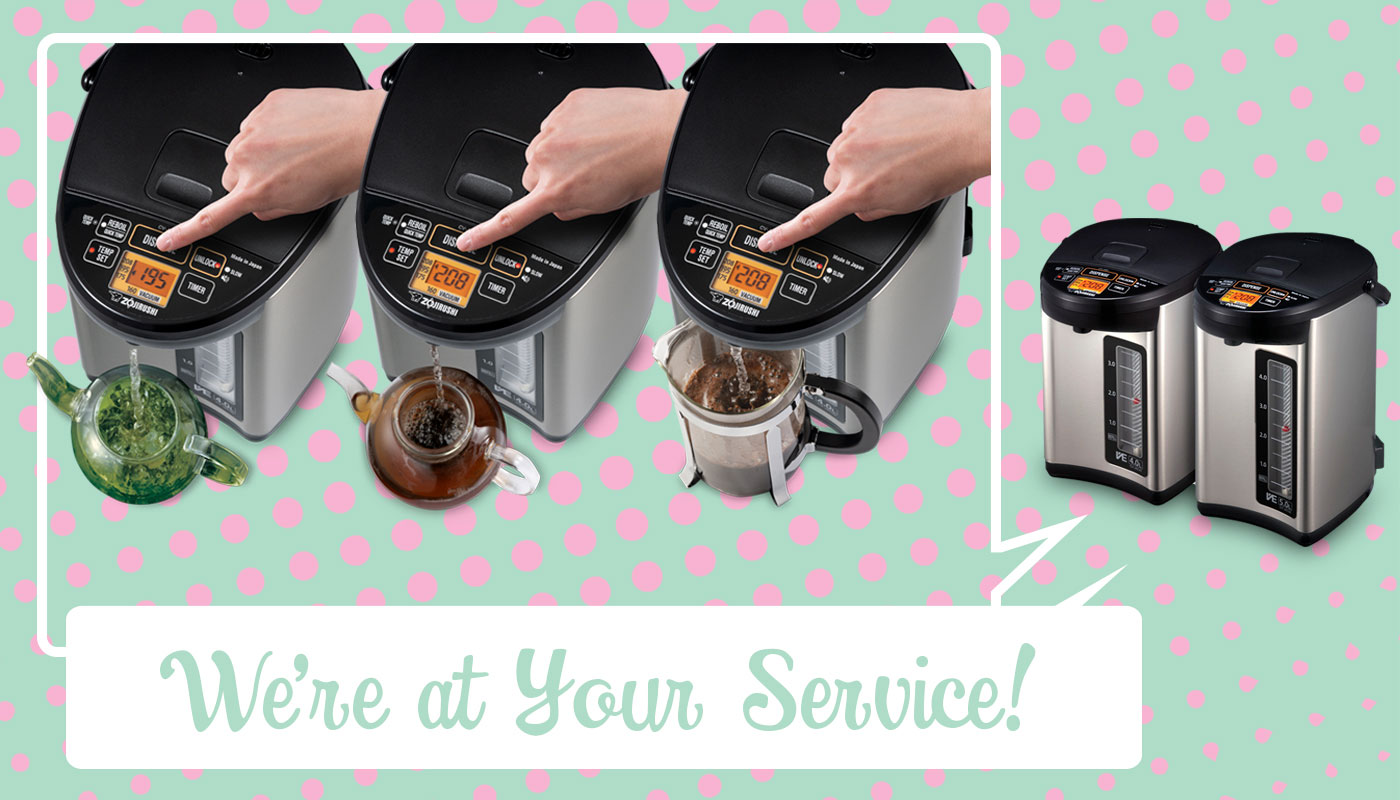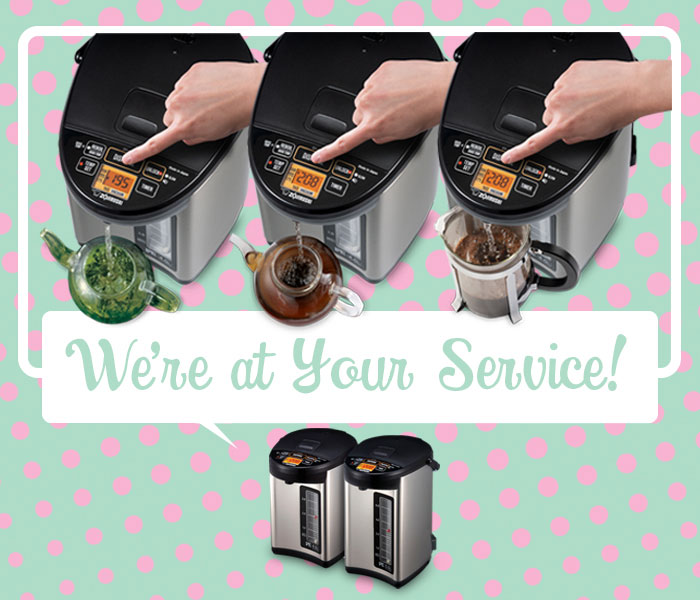 Our Water Boiler & Warmers are truly service oriented and always ready to go to work. If you love tea, or coffee, or just love having hot water ready and waiting whenever you want, you're going to love having a water boiler. Having a party and need help to brew coffee? No problem. Just purchased some expensive tea and want to be sure to get the best out of it? At your service. Simply leave the hot water duties to our water boilers and enjoy the rest of your Valentine's Day.
ZOJIRUSHI 101 SUBSCRIBER'S SURVEY
Zojirushi 101 Subscribers!
Answer this issue's survey and be entered to win our special prize!
If you have not yet registered, click the SUBSCRIBE button below to be directed to the registration page.
You'll find some great prize offers just for registering!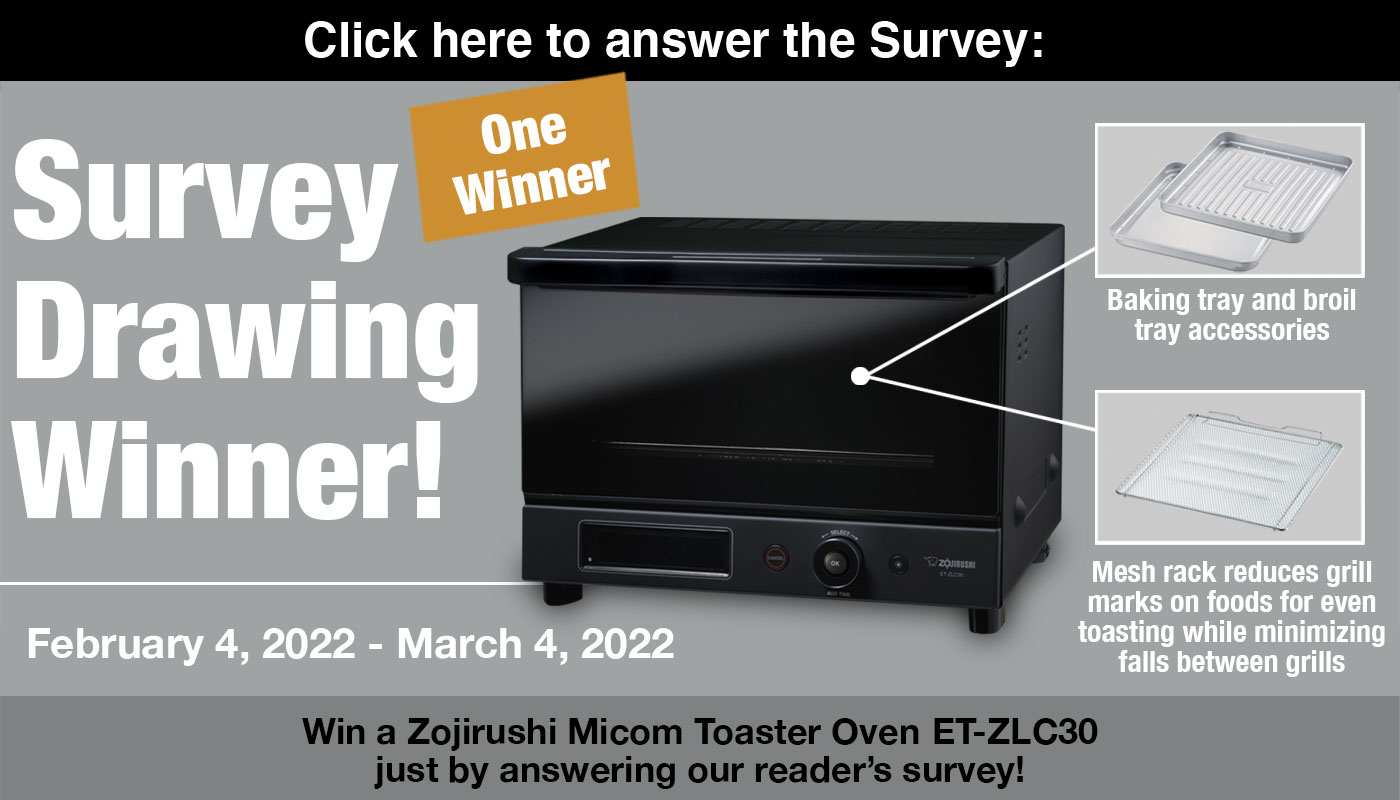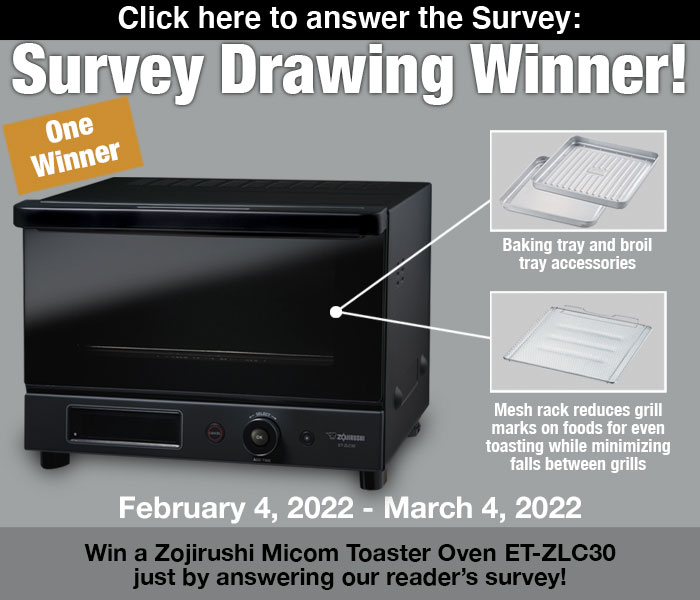 Click here for rules concerning the drawing.