---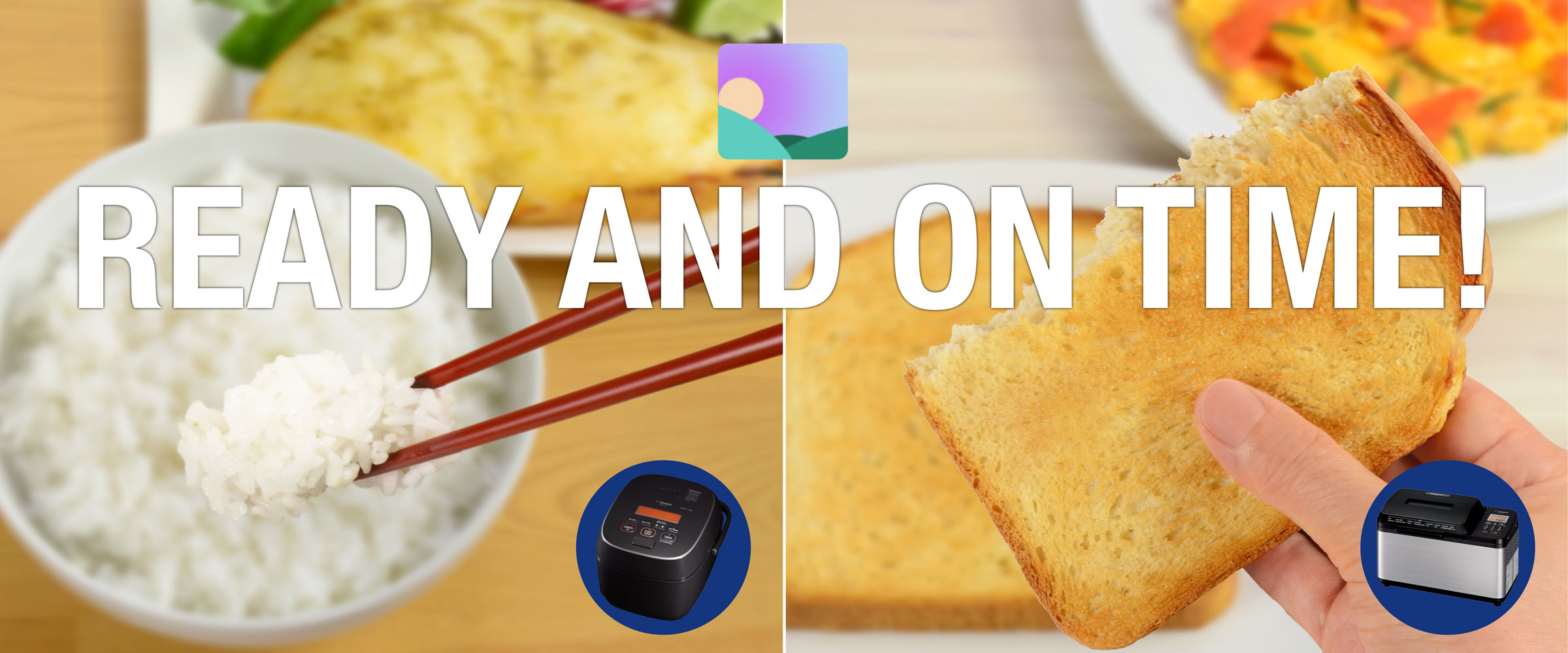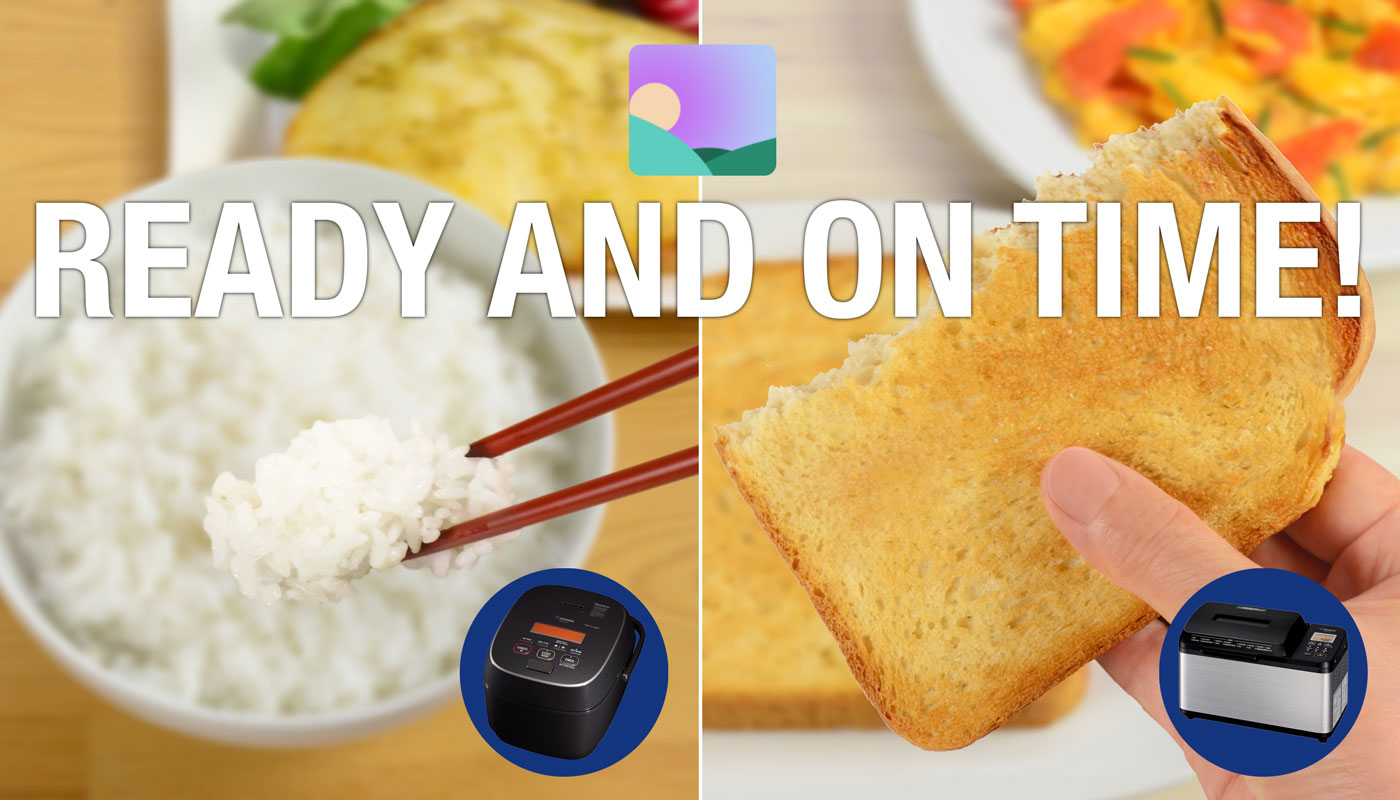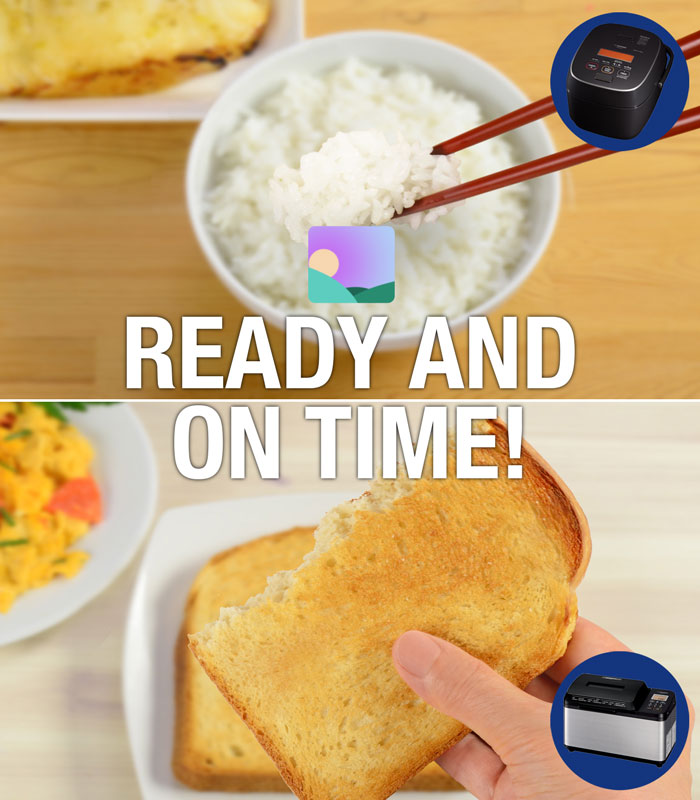 Good morning, where's breakfast? For all you early risers out there, or even you late risers, wouldn't it be great to have breakfast ready and waiting when you get up in the morning? Your Zojirushi rice cooker or breadmaker has a feature that many of you may not know about—a timer that can pre-set this for you. This is life changing if you think about it; if you can have hot rice or fresh bread waiting for you when you get out of bed, why wouldn't you? This month we'll show you how to use it to make some of our breakfast recipes.
Sleep in today while your Zojirushi Rice Cooker or Breadmaker cooks for you, so you can wake up to hot steamed rice or freshly baked bread.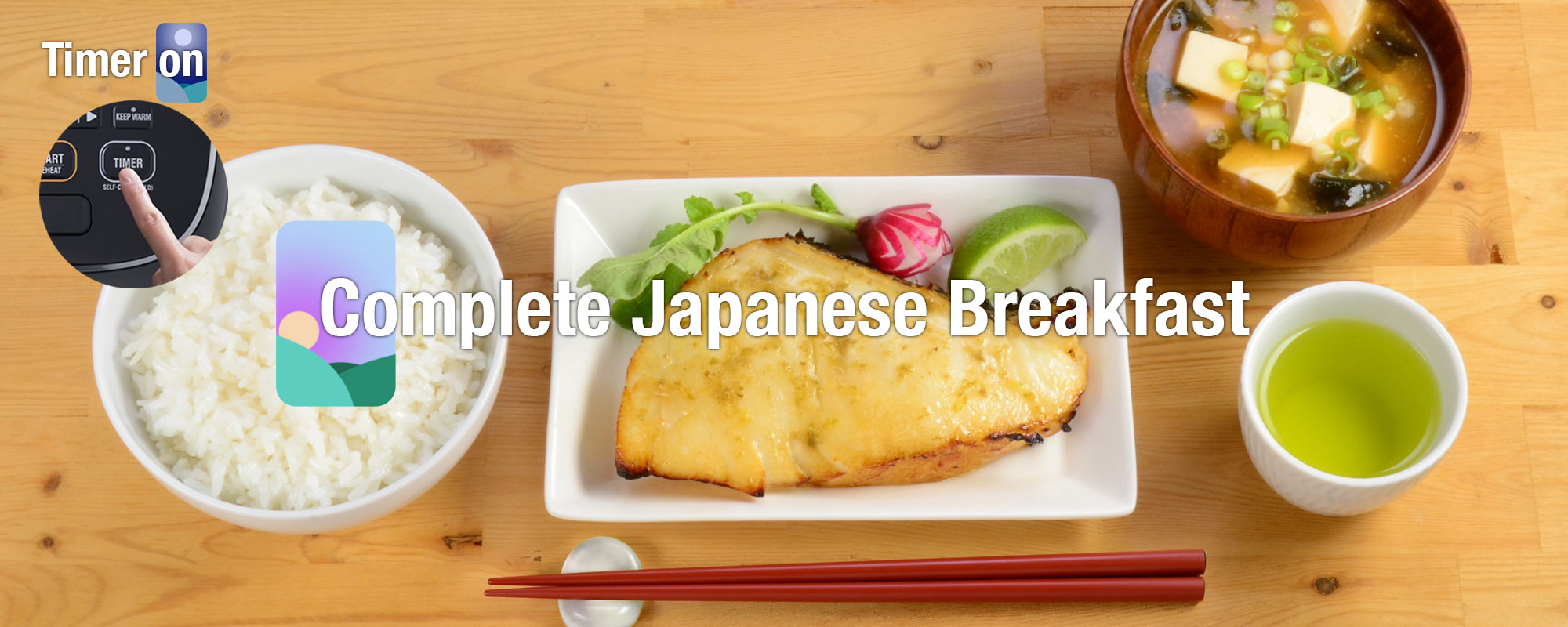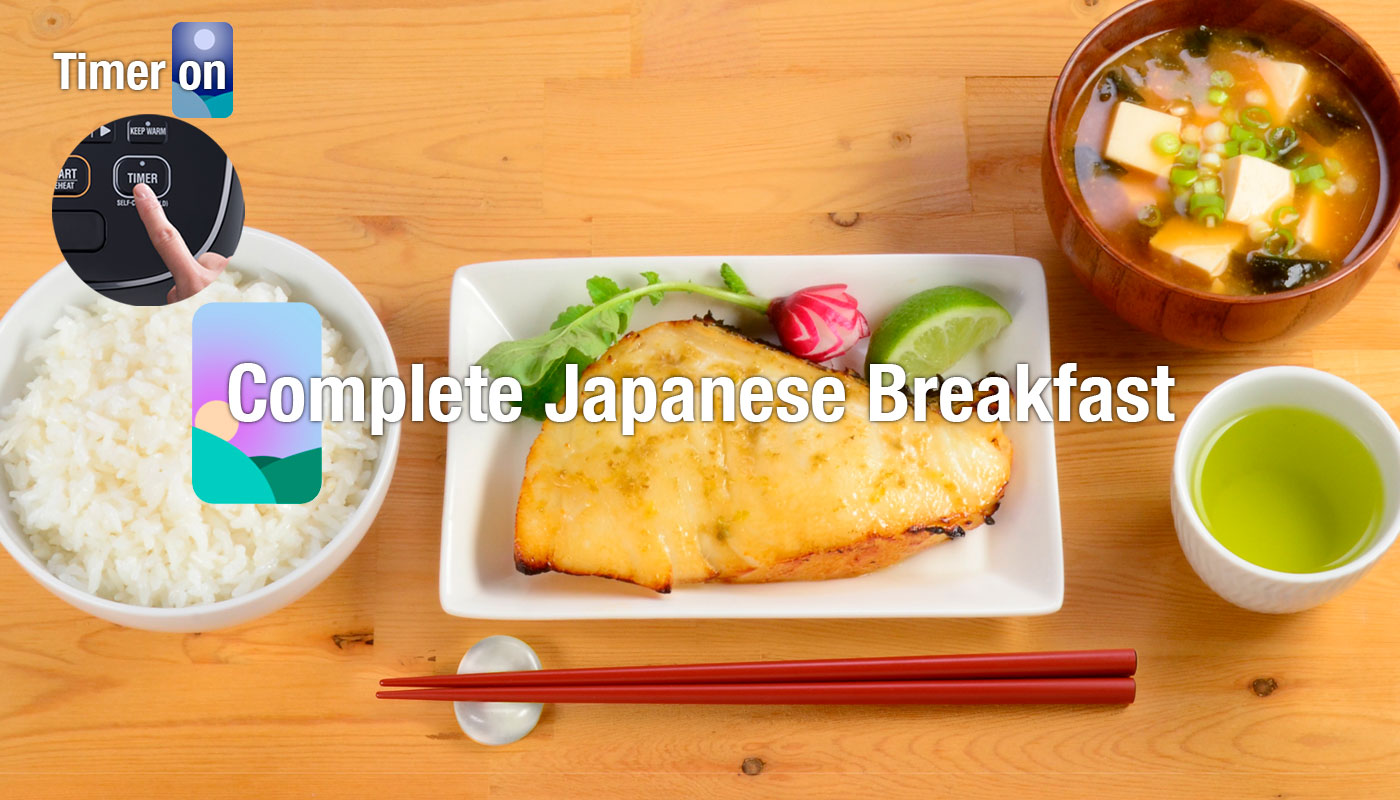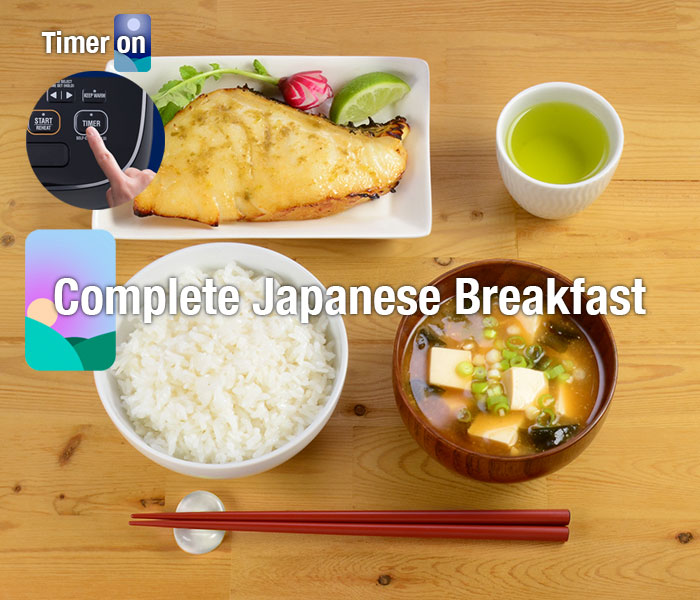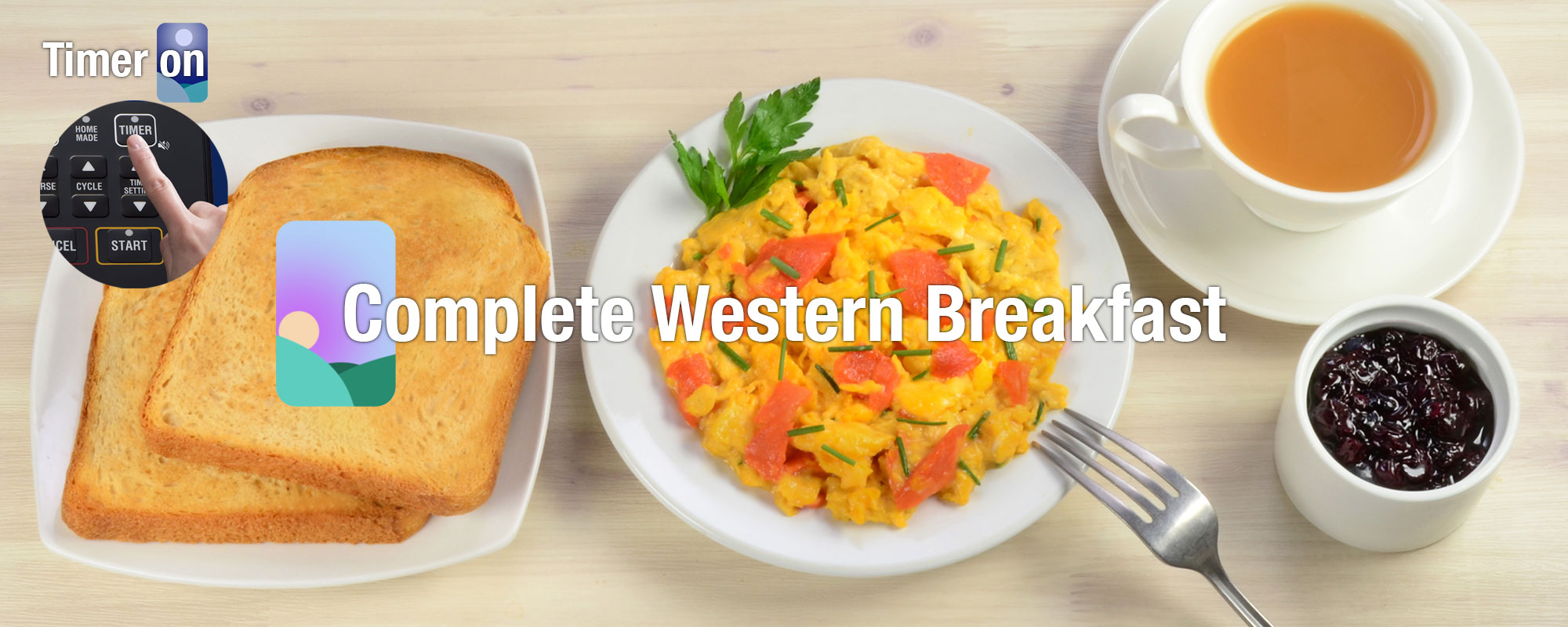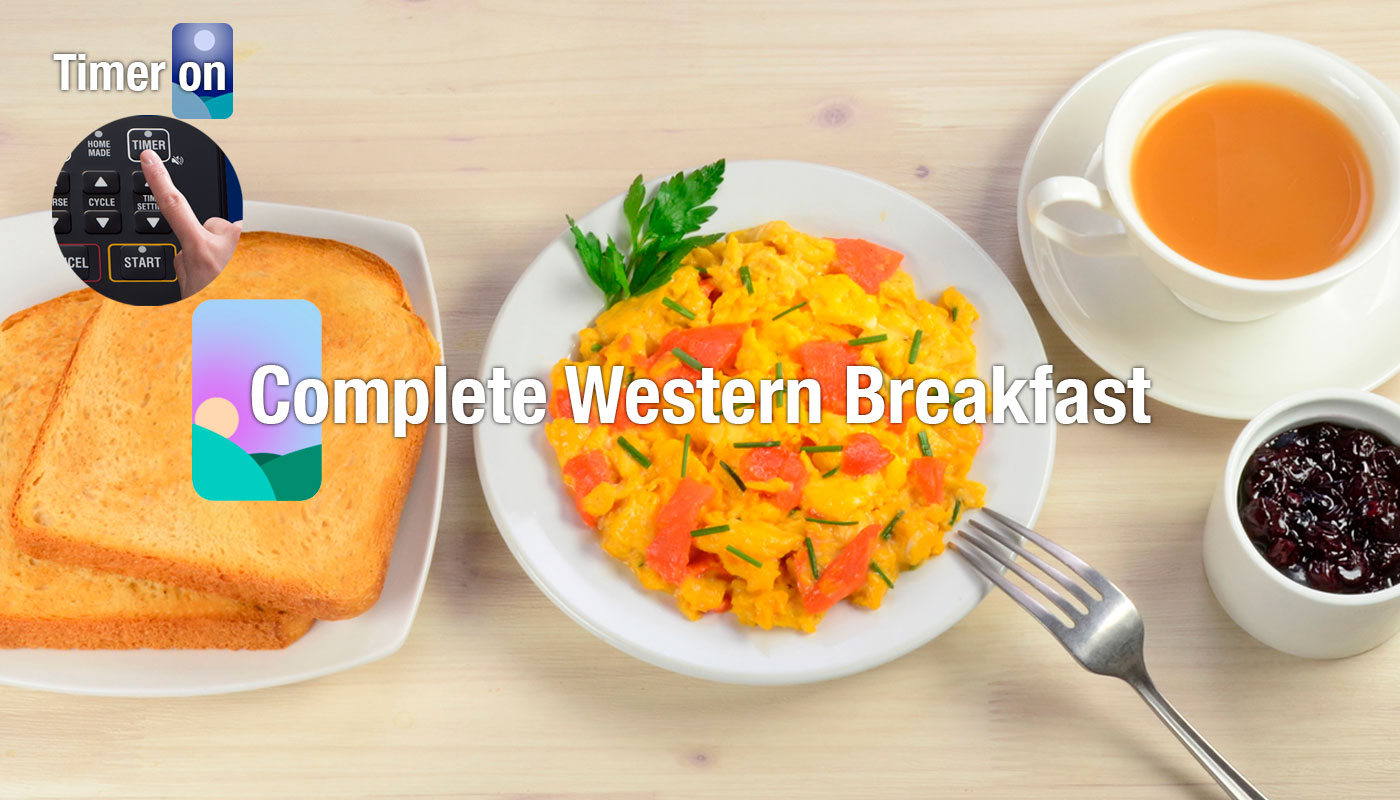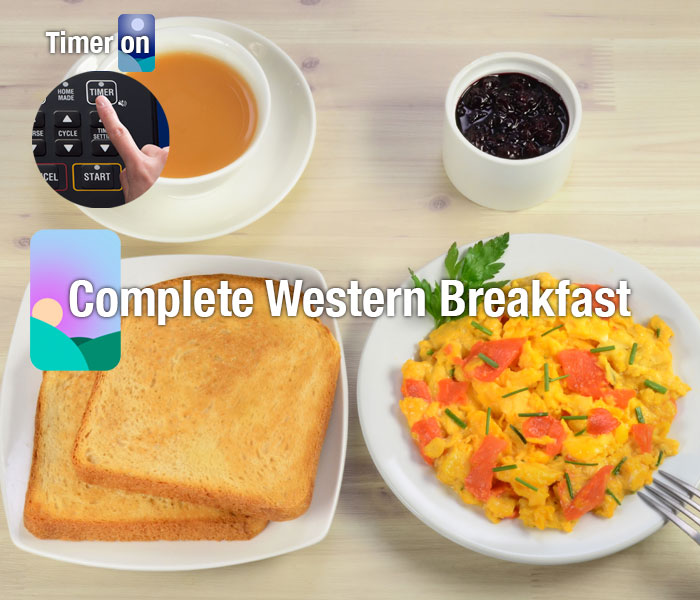 Timing Tips For The Rice Cooker and Breadmaker
The Timer setting on your Zojirushi differs, depending on the model you own. Be sure to check your instruction manual on how to make the best use out of the type of rice cooker or breadmaker you have. Why use the timer? We can think of a bunch of reasons, but here are some scenarios where having our products do the work for you can save time, save stress and save space in your brain. And these days, we can all use the extra space, right?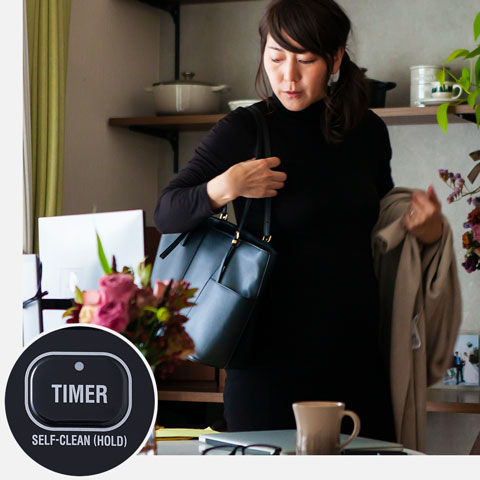 Before you leave for work or school, set the timer. Stop stressing about getting home in time, in case you have to do overtime or need to stay late.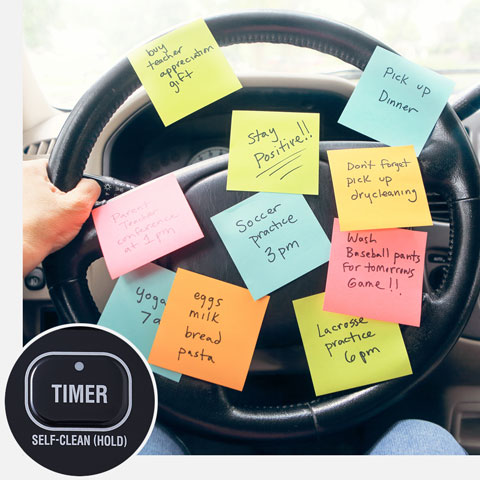 Before a busy day of tasks and errands, set the timer. It's one less thing you have to worry about on your checklist, which is a great way to get things done.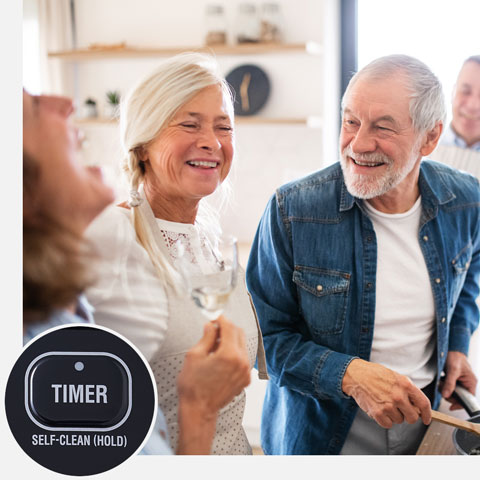 Before your guests arrive for dinner, set the timer. With the rice or bread already done, you and your friends can cook together and make it a real party.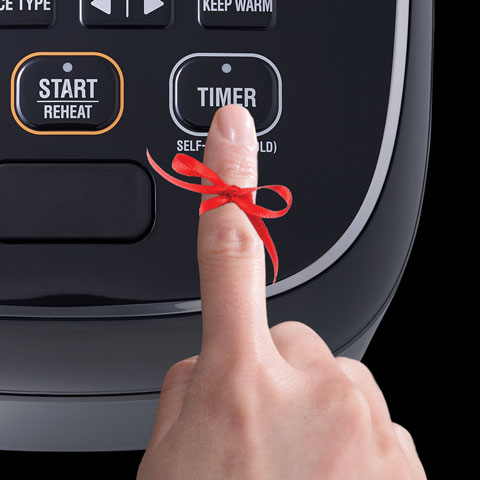 Before you forget and regret it, set the timer. Forgetting to prepare the rice and having to do it at the last minute is the worst. No worries, we got you.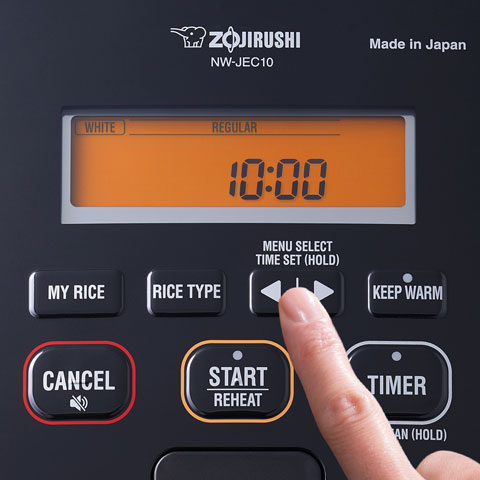 Rice Cooker
Select menu (timer will not work with certain settings, like QUICK, MIXED or SWEET). Press TIMER and set desired completion time.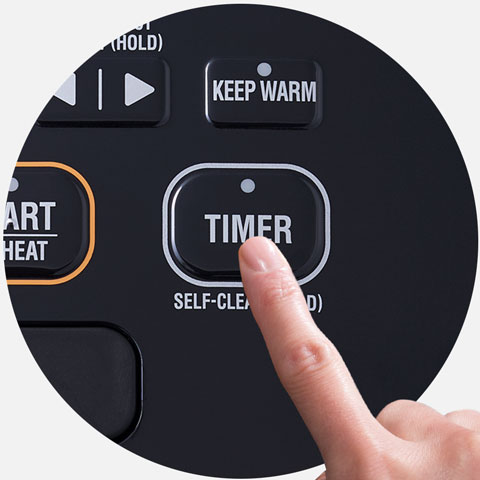 Then simply press START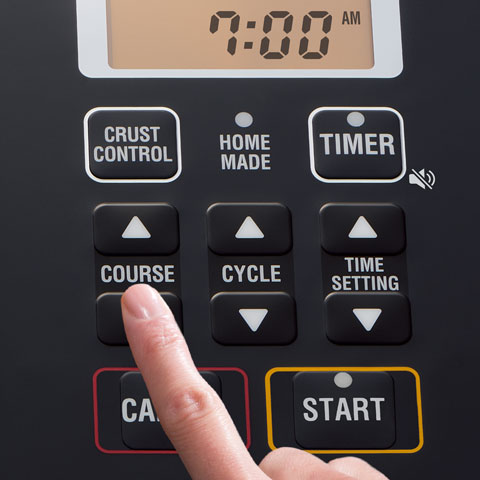 Breadmaker
Press TIMER, set desired completion time. This is no doubt the best way to wake up to the smell of freshly baked bread.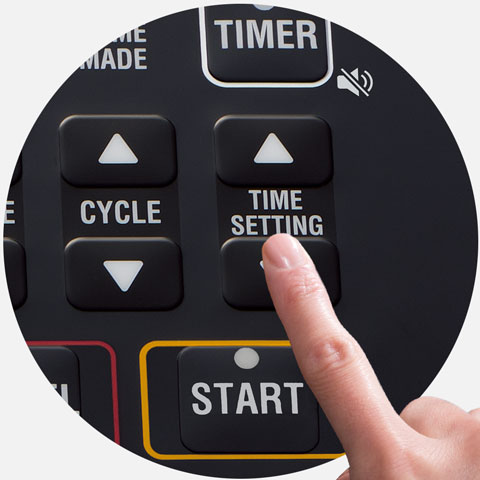 Then simply press START
How Griddles Can Make You a Great Cook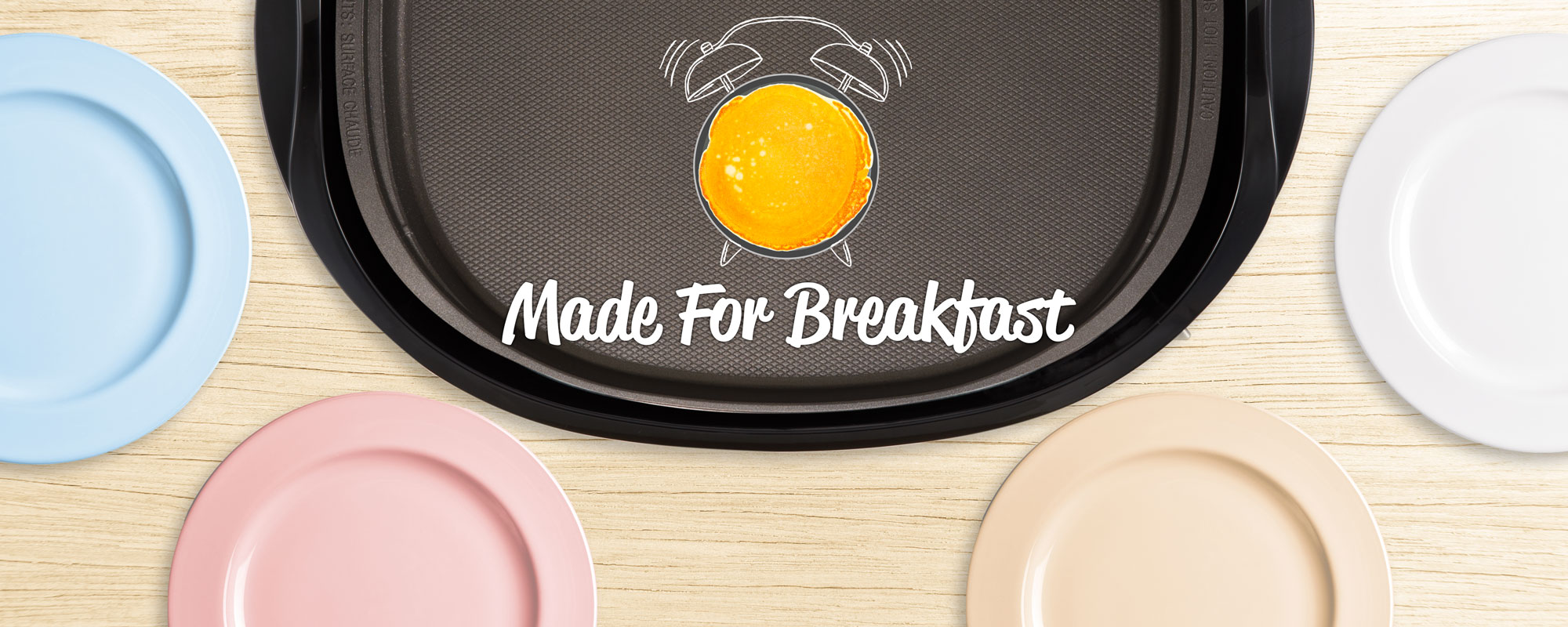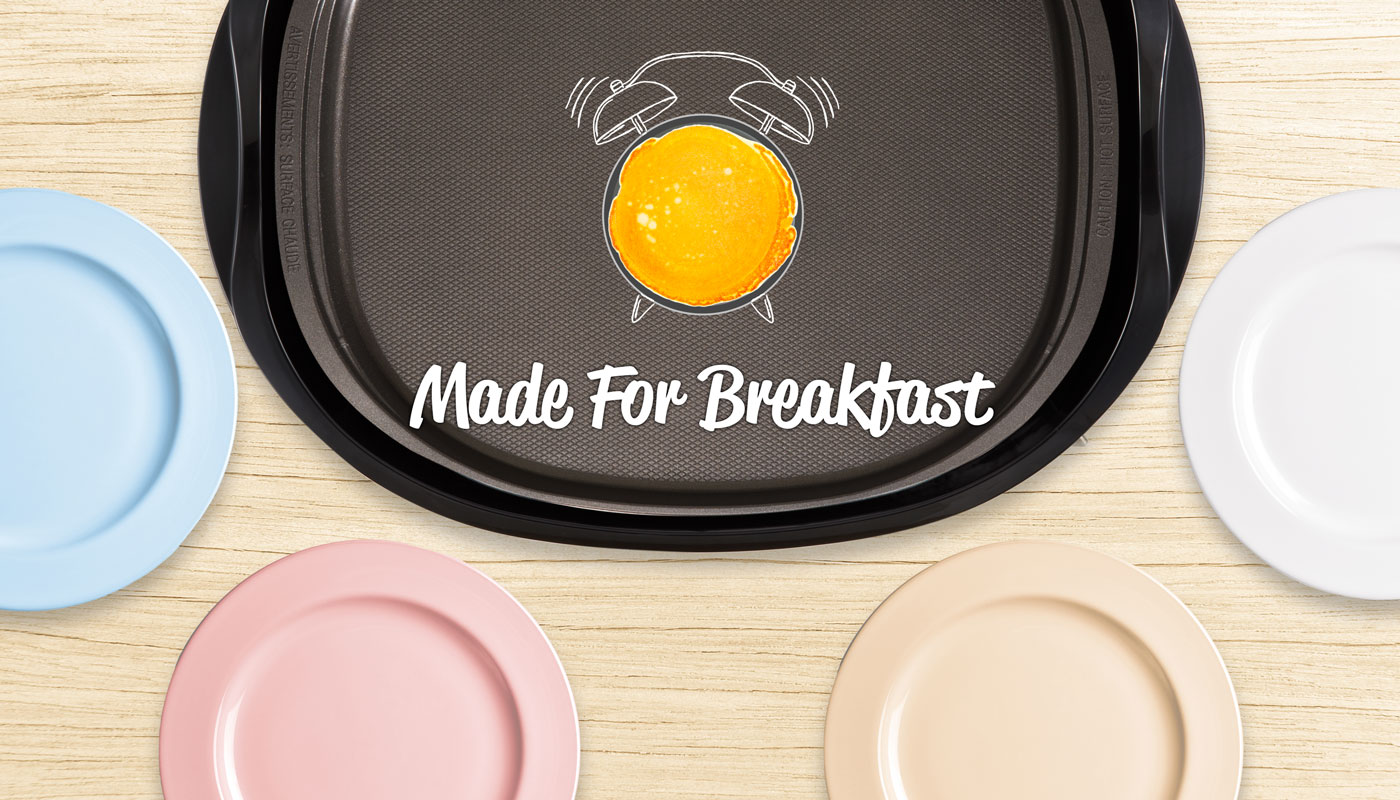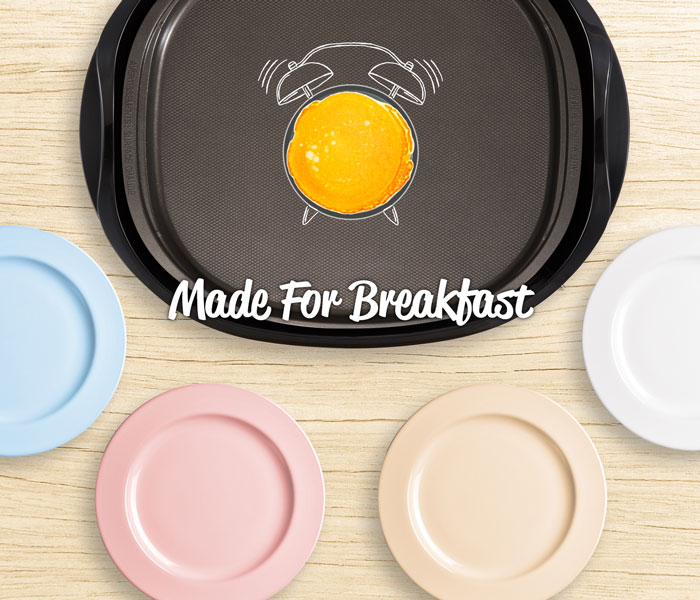 Have you ever watched a short-order cook flip eggs and fry hash browns at a coffee shop? There's no doubt their jobs are made easier with all that space they have on the griddle, right? An electric griddle can do the same for you at home, especially when you've got a gang to serve. There's enough space to do several foods at the same time, and the walls of your frying pan won't get in the way. You can even bring the griddle to the dining table so you can cook, serve and eat with everyone together!
ZOJIRUSHI SPECIAL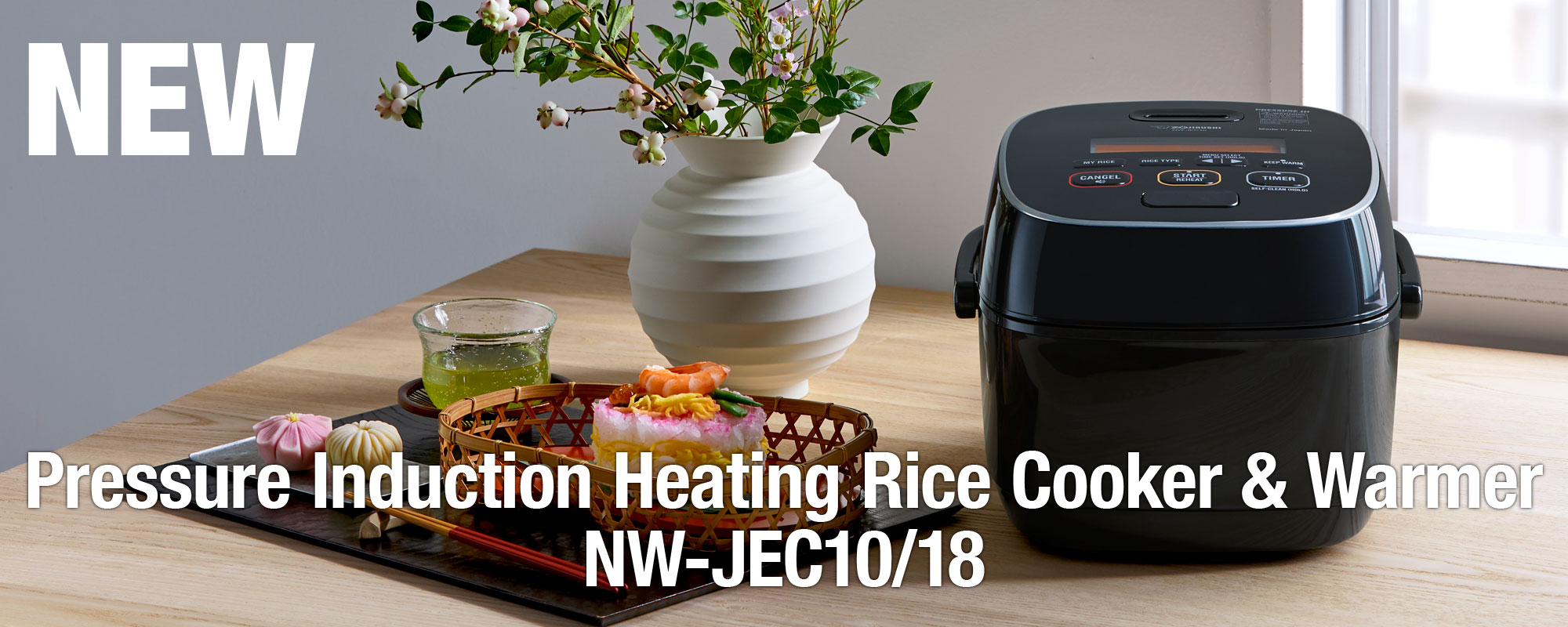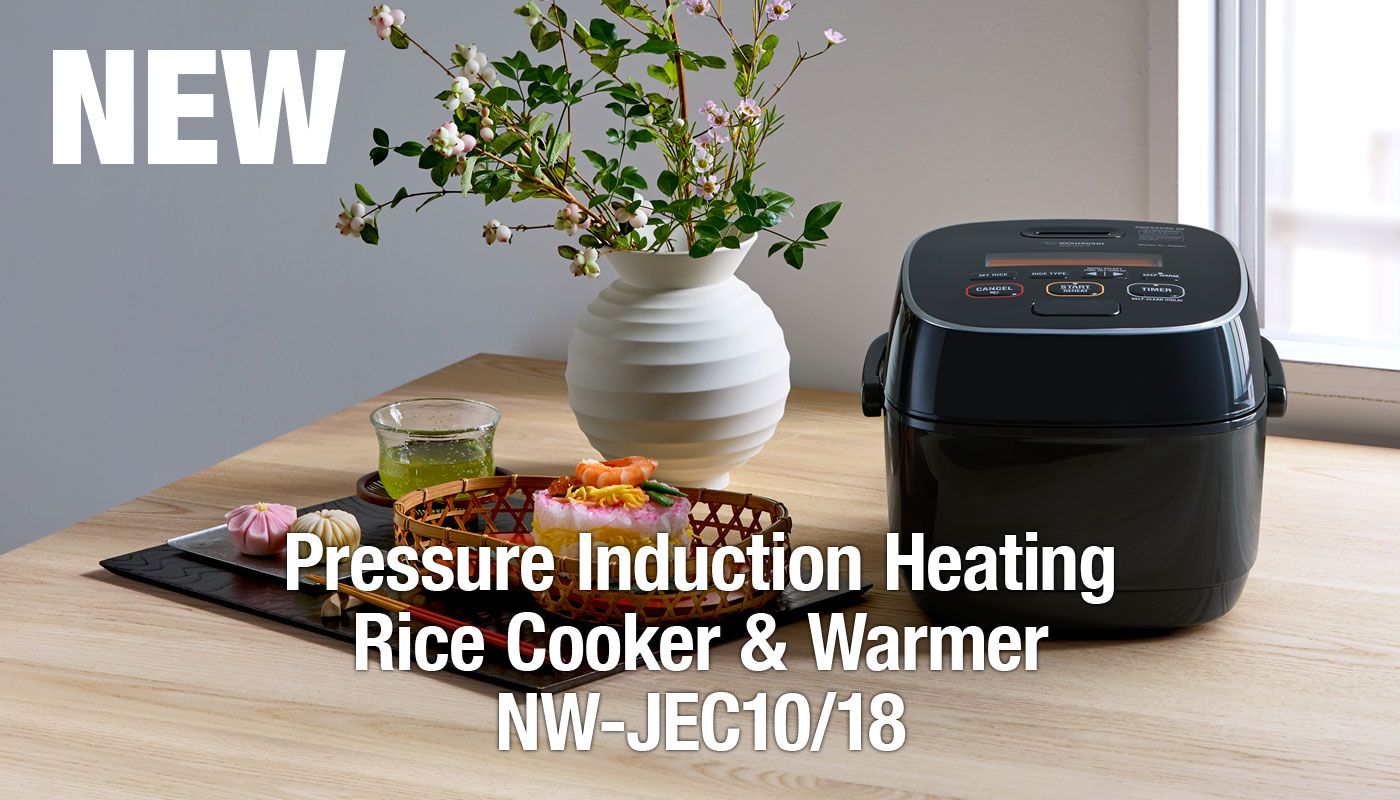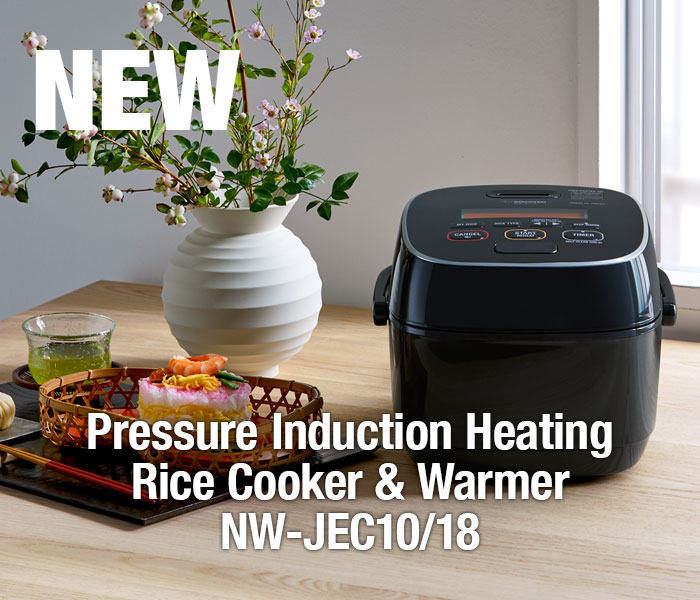 Pressure Induction Heating Rice Cooker & Warmer NW-JEC10/18
Made in Japan with precision, our newest, most advanced model uses a combination of innovations to achieve what we call "perfect, delicious rice". Pressurized cooking and steaming promotes gelatinization and produces plumper rice. Superior, high heat induction results in fluffier rice. The AI technology learns and adjusts to seasonal changes to get consistent results every time. The iron coated, platinum infused cooking pan is not only highly conductive, it maximizes heat distribution for the best results.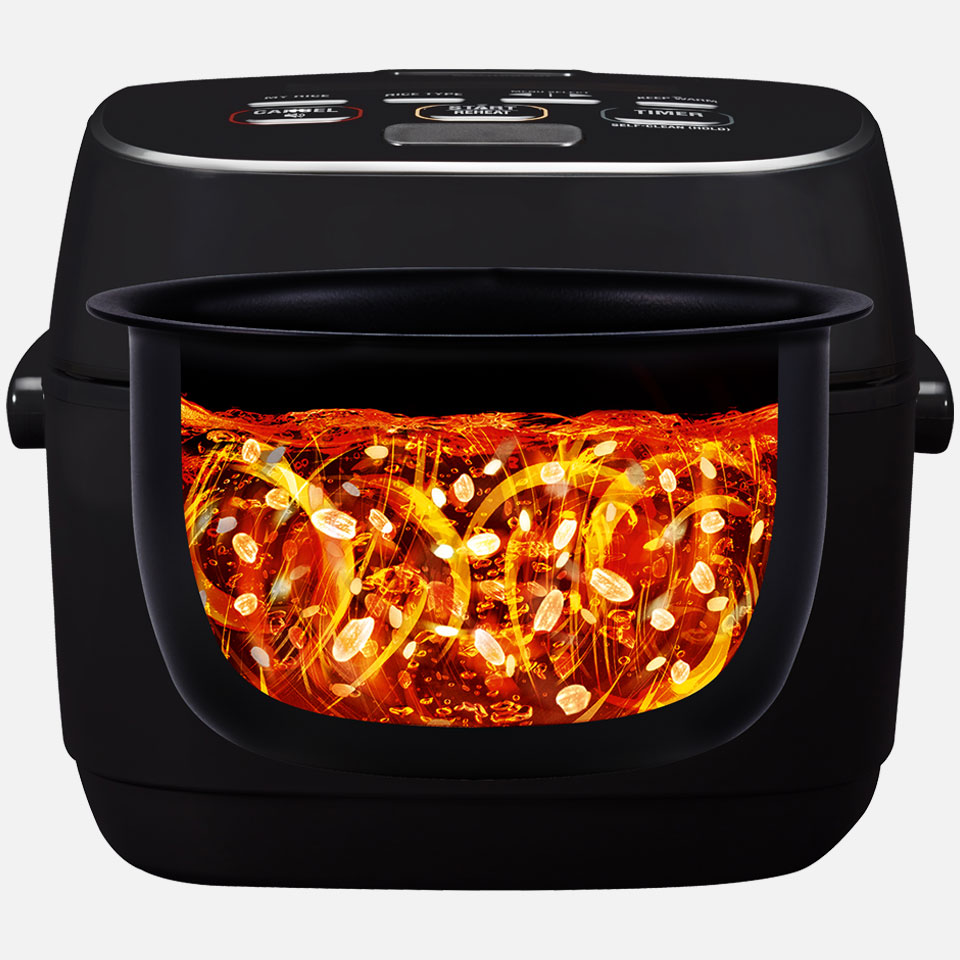 Premium Convection means high heat + high pressure working to bring out the sweetness of your rice and resulting in the best tasting rice you've ever had.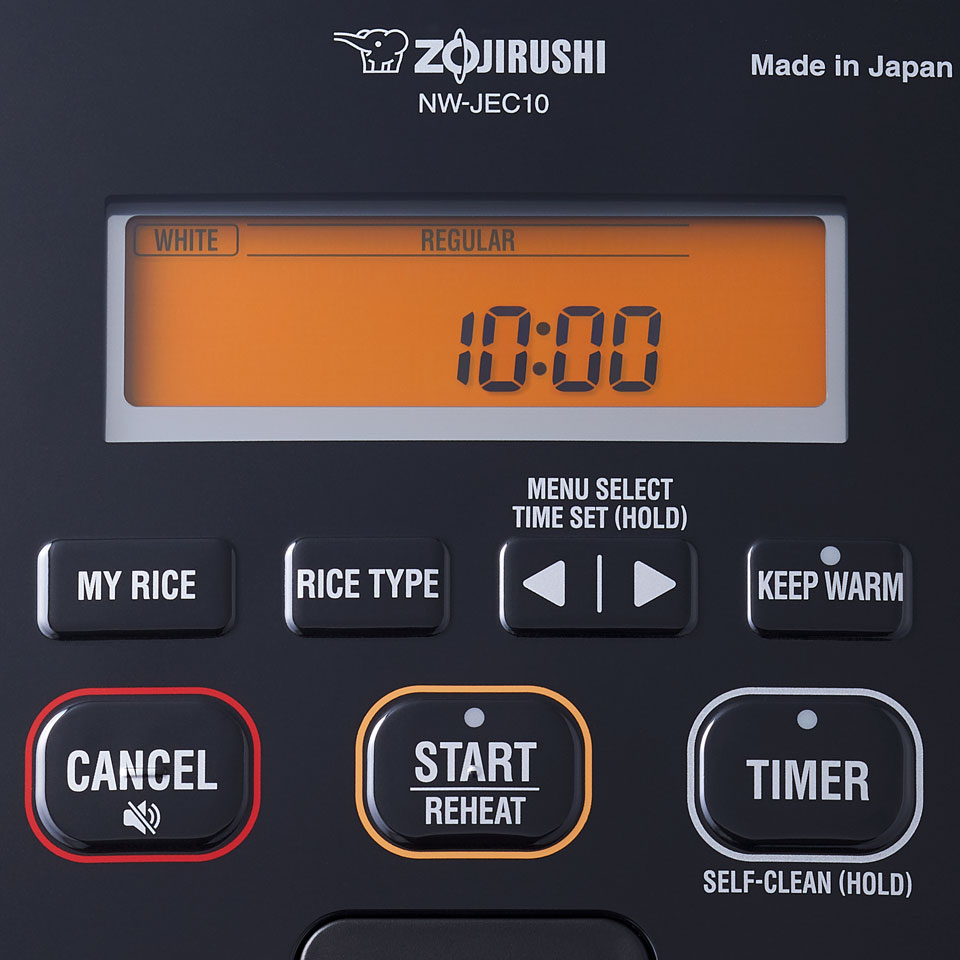 "My Rice" menu setting can memorize your personal preference for the type of rice you like, resulting in consistent rice that always matches your taste.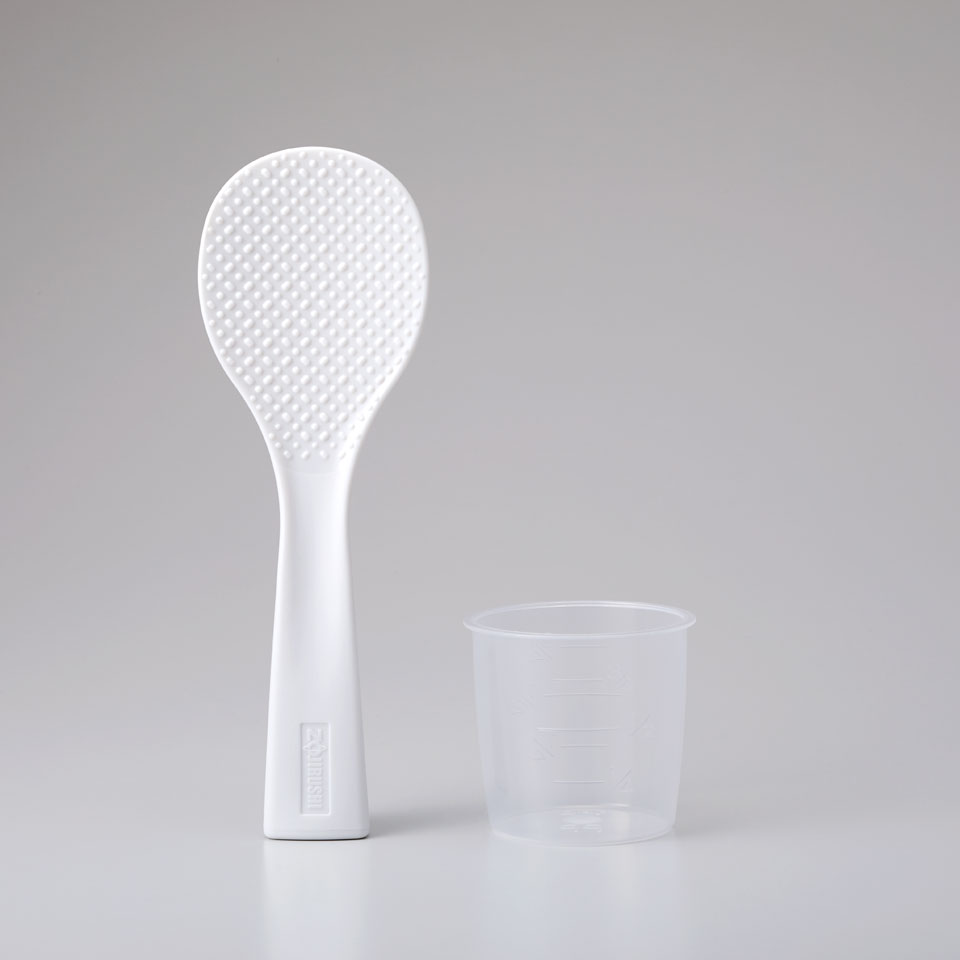 Comes complete with all the necessary accessories, including a measuring cup and self-standing rice spatula. Never worry about where to set it down again.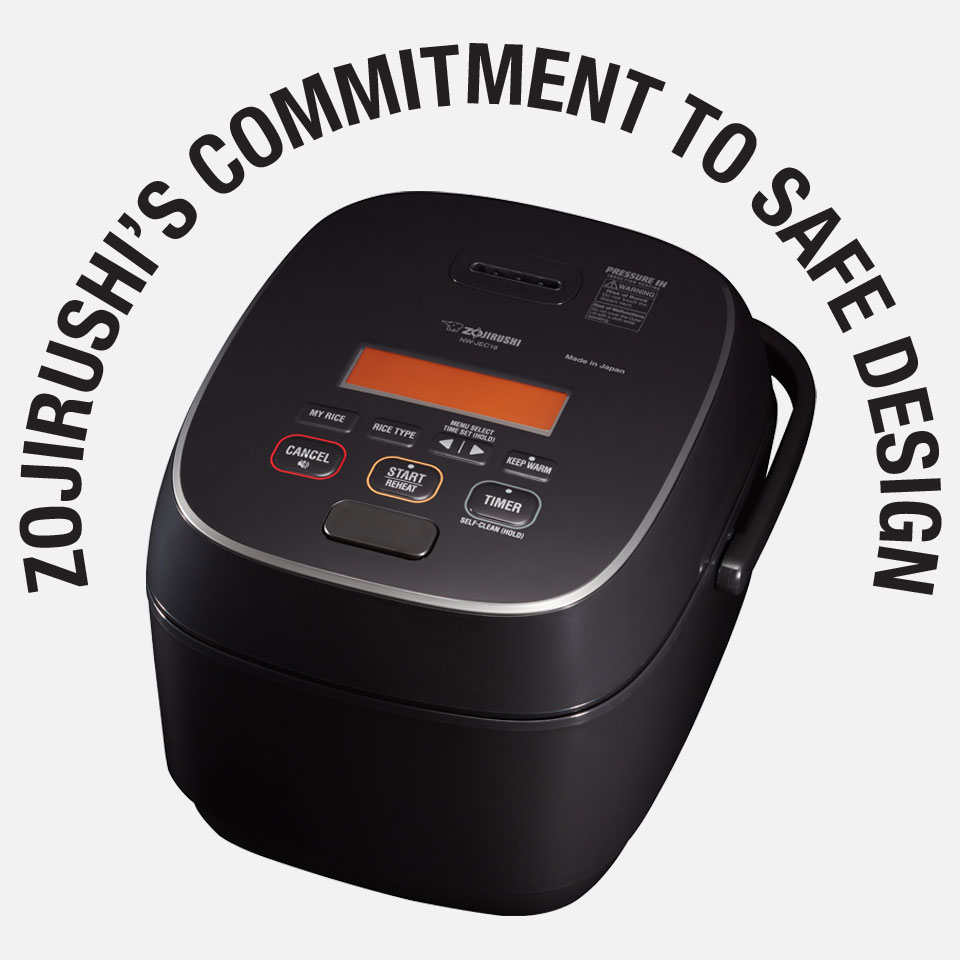 Our commitment to safe design is shown in built-in safeguards for high pressure cooking, a steam vent to control overflow and sensors that ensure proper set-up.
ZOJIRUSHI 101 SUBSCRIBER'S SURVEY
Zojirushi 101 Subscribers!
Answer this issue's survey and be entered to win our special prize!
If you have not yet registered, click the SUBSCRIBE button below to be directed to the registration page.
You'll find some great prize offers just for registering!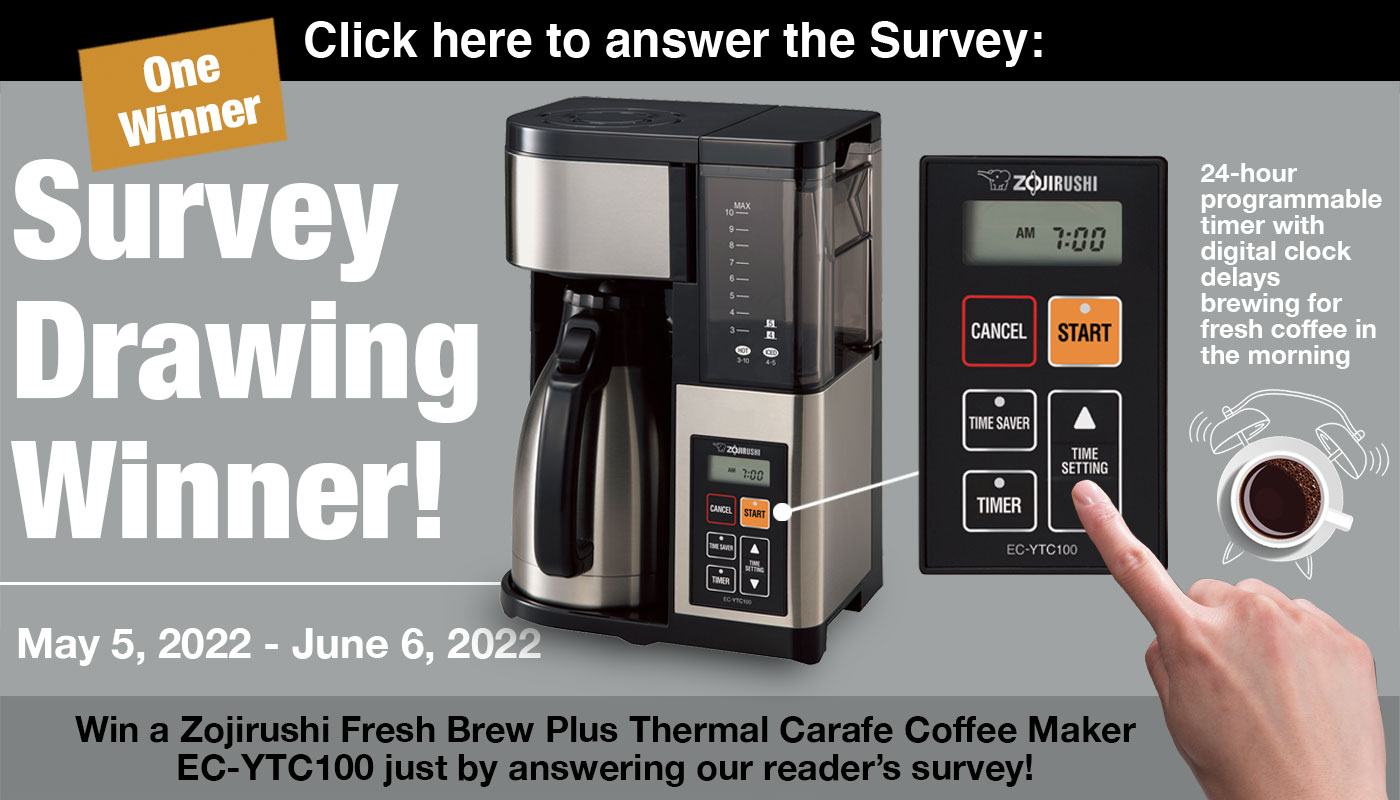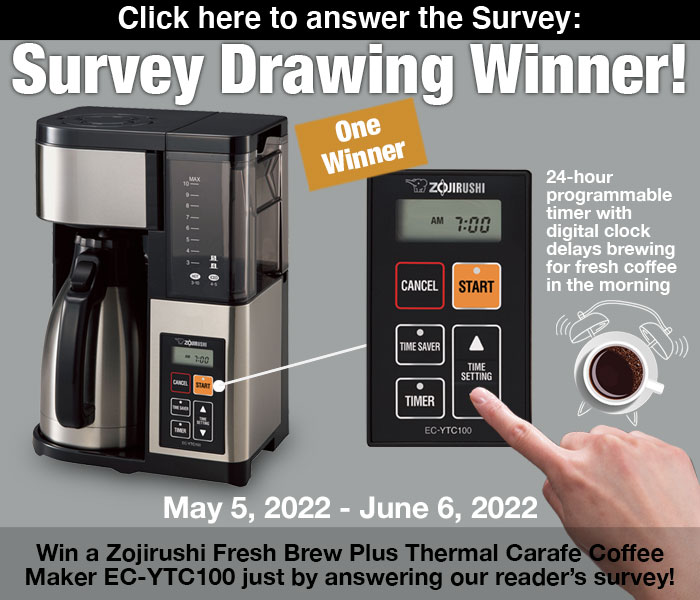 Click here for rules concerning the drawing.